The standpoint of Former Vietnamese Prisoners of Conscience (FVPOC) after two official sessions with the Vietnamese authorities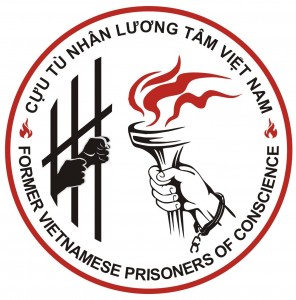 [box style="blue info rounded" ]FVPOC affirmed: Tendency to form CSOs separate from the state control is the inevitable process, according with Article 19 of the International Covenant on civil and political rights which Vietnam signed in 1982, Article 69 of the 1992 Vietnam Constitution and the 2013 Constitution amendment. The tendency also helps creating a balance of interests, human dignity and development for different segmentations of society.[/box]
Author: FVPOC |April 26, 2014
*Translation by [rollinglinks]Huynh Thuc Vy[/rollinglinks]
On April 24th, 2014 the authorities invited former PoC Pham Ba Hai to question about activities relating to FVPOC.
The authorities' investigators led by Colonel Tran Hanh – Head of Political Protection Bureau, known as PA 67, of  Hochiminh city Police. His followers include one lieutenant-colonel and one captain on investigation of Phan Dang Luu Detention Center. Some  public security policemen of Hoc Mon District, and Chief and Vice-Chief of communal police station also attended the sessions. The invitation letterwith the reason noted as public security order, signed by Communal Police Chief, was sent to Mr. Hai three days before.
As a coordinator of FVPOC, Mr. Hai exchanged and responded all questions about FVPOC for which he presented the point of view and methods of FVPOC in promoting human rights, humanitarian assistance and calling on the authorities for release of all prisoners of conscience by peaceful means.
FVPOC reaffirmed processing events and standpoint as below:
1.    FVPOC was not founded by any single individual or any organization. The relations among former PoC and relatives of PoC have been formed for a long time and are getting firm day by day. Amnesty International used the phrase "prisoner of conscience" to refer peaceful human rights activists imprisoned. When FPOC meet and discuss,they quickly came to conclusion that there is necessary to form a new organization considered as their common home. There is the same mind of the 68 persons who become founding members of FVPOC.
2.    Any violent means are beyond FVPOC's policy. All its members have committed to live for conscience, act for conscience in the peaceful manner. All Vietnamese citizens who used to be imprisoned for peaceful activities for human rights are likely to be its potential members. Currently, FVPOC has 83 members.
FVPOC  does not have the purpose of overthrowing the state or conducting propaganda against the state. It just calls a deep reform on law system to more respect for  international human rights standard that Vietnam is a signatory.
3.    We have committed to struggle for a Vietnam where there are no prisoners of conscience. We campaign the Vietnam authorities to adopt a change in their laws to further respect for human rights and releasing all prisoners of conscience.
Disregard and contempt for human rights result in barbarous acts, poverty, people's indignation that have outraged the conscience of mankind. We welcome the Vietnam authorities have recently released five PoC: Dinh Dang Dinh, Nguyen Huu Cau,  Cu Huy Ha Vu, Vi Duc Hoi and Nguyen Tien Trung, and another concession on improvement of living condition in some prisons. But we also strongly protest still harsh condition in other prisons, suppressing prisoners when they do not confess and being refused to provide health care and medical treatment properly. That are the cases of Ta Phong Tan, Mai Thi Dung, Do Thi Minh Hanh and Ho Thi Bich Khuong.
4.    We continue to maintain monthly meeting of civil society organizations (CSO). FVPOC calls all individuals, groups, organizations to participate and share ideas and raise their own cases so that we all can find the best way to request the authorities to listen, change and solve them.
On March 28th,2014 Mr. Konstantin von Mentzingen, a Brussel based International Relations Officer on South East Asia and Vietnam of European External Action Service, arrived Saigon to meet two members of FVPOC Mr. Pham Chi Dung and Mr. Pham Ba Hai. He was accompanied by Ms. Delphine Malard, First Counsellor of EU Delegation in Hanoi. The talk mentioned many issues on freedom of  religion, freedom of movement, freedom of speech, especially on freedom of peaceful assembly. FVPOC officially requested European Union to sponsor these monthly CSO meetings.
Also, we condemn all violent acts used recently aimed at preventing meetings of dissidents, bloggers, human rights defenders. Particularly on April 19th, 2014 "Human Rights Café" organized by the Vietnamese network of bloggers was suppressed. Paulo Thanh Nguyen and his wife Trinh Kim Tien were beaten while forcibly taken to the police station.
We welcome the authorities not to hinder the members of  Vietnamese Women for Human Rights when they made a visit to prisoners of conscience in the Mekong Delta. However, we were disappointed when Mrs. Tran Thi Hai and Ms. Nguyen Ngoc Lua were attacked by police after the Can Tho city's appellate court of two land petitioners on April 22nd. They reportedly hospitalized later.
FVPOV  reaffirmed that the freedom of peaceful assembly  is one of the fundamental rights the Vietnam authorities should fulfill and respect fully.
5 . The authorities' summons to or contact with relatives of dissidents in order to pressure them to prevent dissents' activities is contradictory with the commitments that Vietnam made at the UN Human Rights Council.
Many times FPoC Pham Ba Hai submitted applications for building a house, but he was denied by the authorities. Because of the natural need,  he expanded his old house without permission. Later on April 10th, 2014 the local authorities have successfully fulfilled the decision to break down 11 square meters of the expanded part of the house.  A few days later, the local police invited his  father (84 years old) and elder brother to the police station for questioning, even though Mr. Hai's human rights activities have no relation with his family members.
Article 10 of The UN Declaration on Human Rights Defenders in 1989 said, "No one shall participate, by act or omission to act where required, in violating human rights and fundamental freedoms and no one shall be subjected to punishment or adverse action of any kind for refusing to do so".  Under the circumstance of the authorities increasingly harass relatives of FVPOC members, we strongly oppose this infringement. We continue to monitor closely and report abuses to the international human rights organizations and the countries concerned about human rights situation in Vietnam.
6 . At the end of  two interrogation sessions, the authorities warned  that the formation and operation of FVPOC were illegal because of  not being allowed. They added that FVPOC's activities must comply with the Vietnam laws. And finally, the officer of political protection Dept. required FVPOC's method should be in a peaceful manner.
FVPOC affirmed: Tendency to form CSOs separate from the state control is the inevitable process, according with Article 19 of the International Covenant on civil and political rights which Vietnam signed in 1982, Article 69 of the 1992 Vietnam Constitution and the 2013 Constitution amendment. The tendency also helps creating a balance of interests, human dignity and development for different segmentations of society.
We urge the authorities should legalize FVPOC and other CSOs by a simple and feasible procedure, facilitate these CSOs' operation so that they can contribute to a more democratic society where people can exercise their fundamental rights joyfully.
7 . FVPOC highlights for a human rights dialogue with the Vietnam authorities. For incidents, we alleged them as human rights abuses, while the authorities consider them as law breakers. Human rights dialogue between FVPOC, Vietnam and international human rights organizations or representatives of countries concerned about human rights in Vietnam would be a possible solution for promotion of human rights nationwide.
April 26th, 2014
Steering Committee of FVPOC.