PETITION TO END ONGOING HARASSMENT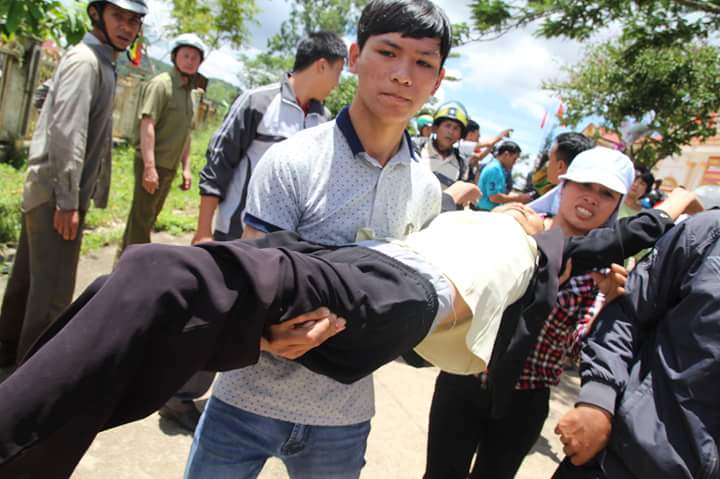 [themify_box style="blue comment rounded" ]These acts of harassment also occurred to children in the neighbourhood who used to come to play and learn English at my home. They were threatened and prohibited by local Lam Ha police to come over to my home. My parents were extremely distressed upon this utmost abuse by Lam Ha police. My father was involved in arranged traffic accidents twice as someone deliberately swerved into his motorcycle. One of these incidents occurred on the first day of the Lunar New Year.[/themify_box]
Tran Minh Nhat | Feb 17, 2016
To:
– International organisations
– UN Office
– UN Special Rapporteurs
– Human rights organisations
– Vietnamese and international civil society organisations
– Vietnamese and international media
– Bishop Antoine Vu Huy Chuong, Bishop of Da Lat Diocese
– Bishop Paul Nguyen Thai Hop, President of the Commission for Justice and Peace in Vietnam
– Tran Dai Quang, Minister of Public Security
– Father Nguyen Hung Loi of Phu Son Parish
My name is Tran Minh Nhat and I am a former prisoner of conscience. I was arrested in 2011 and charged for "activities aiming to overthrow the people's administration" under Article 79 of the Vietnamese Penal Code.
Since I was released from prison on August 27 2015, my family and I have been continually harassed and threatened by local authorities and thugs. Most recently, my family and I had our home raided and monitored during the Lunar New Year. This has threatened our peaceful lives.
On the evening of February 8 and 9, 2016, masked men stoned my home.
At approximately 1am on February 10, 2016, a pile of dried coffee plants next to my house were lit. The fire was so large that eight people were only able to contain and restrict the fire after three hours. If I hadn't woken up to get a drink of water, our wooden house may have become a pile of ashes.
At noon on February 11, 2016, the masked men continued to throw stones at my roof.
On the evening of February 12, 2016, my house and my neighbour's house were sprayed with pesticides which caused headaches, nausea and vomiting to anyone who left their house.
At approximately 11:45pm on February 13, 2016, the masked men continued to stone my home, throwing stones at the windows and light bulbs, leading to debris around and inside my home. On the same day, my older brother Tran Khac Duong was stopped by five Lam Ha police officers who threatened to physically attack and burn his home down. They cursed our ancestors and used profanity to insult him.
On February 14, 2016, the chickens we were raising in our garden died. The fumes from the pesticides were so strong that everyone had headaches and were nauseous. The cause of death of the chickens was from the poisoned rice they were eating. Our pepper vines were also chemically poisoned. We had reported these incidents to local authorities but they have refused to investigate these matters.
These incidents follow acts of intimidation which occurred during the Christmas and New Year Period in 2015. My older brother's 155 coffee plants and 11 avocado trees were chopped mercilessly. Seven pepper vines were uprooted at my home.
On January 1, 2016, a second brother of mine had 382 pepper vines chemically poisoned. This was reported to local police and they had verified that 350 pepper vines were dead. 400 pepper vines on my property were also chemically poisoned. We never received any response from local inspectors despite these incidents occurring over two months ago.
These acts of harassment also occurred to children in the neighbourhood who used to come to play and learn English at my home. They were threatened and prohibited by local Lam Ha police to come over to my home. My parents were extremely distressed upon this utmost abuse by Lam Ha police. My father was involved in arranged traffic accidents twice as someone deliberately swerved into his motorcycle. One of these incidents occurred on the first day of the Lunar New Year.
I myself was beaten by plainclothes police twice in November 2015.
The first incident occurred on November 8, 2015. I was on my way home from Saigon where I had a doctor's appointment, obtained my university degree and attended a church service. I was with a former prisoner of conscience and while on the way home, we were abducted and brought to police station in Dinh Van. We were strangled, our arms were twisted ruthlessly and brutally beaten in presence of Lieutenant-colonel Đinh Huy Thai – head of Lam Ha District police.
The second time occurred on November 17, 2015. I went to the doctor to examine the injuries caused by the incident stated above. Just as I left the clinic about 100m, about eight police officers who beat me last time rushed up and physically attacked me again. This occurred in broad daylight and on the street in front of my father. When all involved were summoned to the local police station, there was no action taken against the police involved in the incident.
I strongly denounce such acts of harassment and intimidation and arbitrary by police to rightful citizens. I urge authorities to properly investigate and ensure the safety of my family.
I hope international organisations and bodies will continue to support my family as we try to overcome these obstacles during this difficult time.
I have attached some photos regarding the incidents stated above.
With sincere gratitude,
Paul Tran Minh Nhat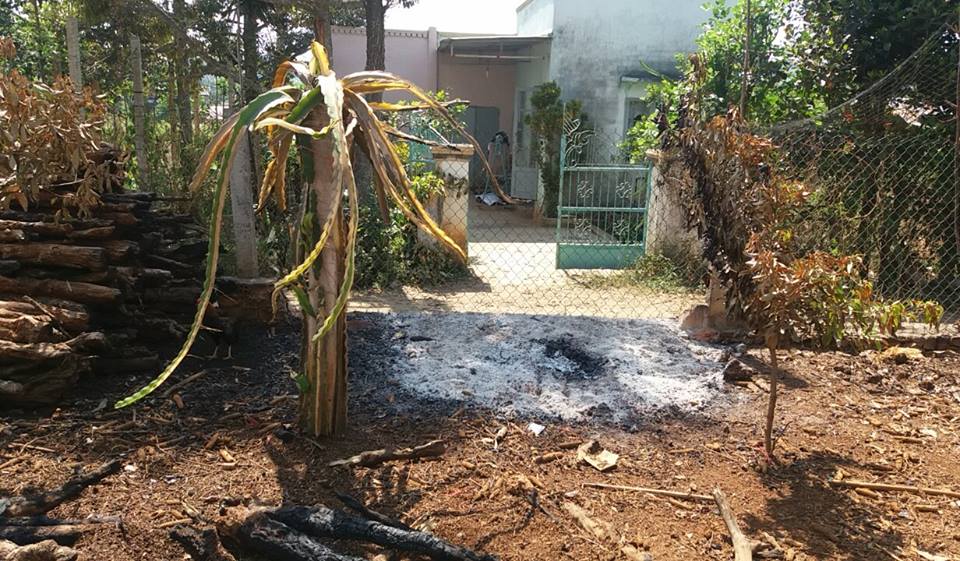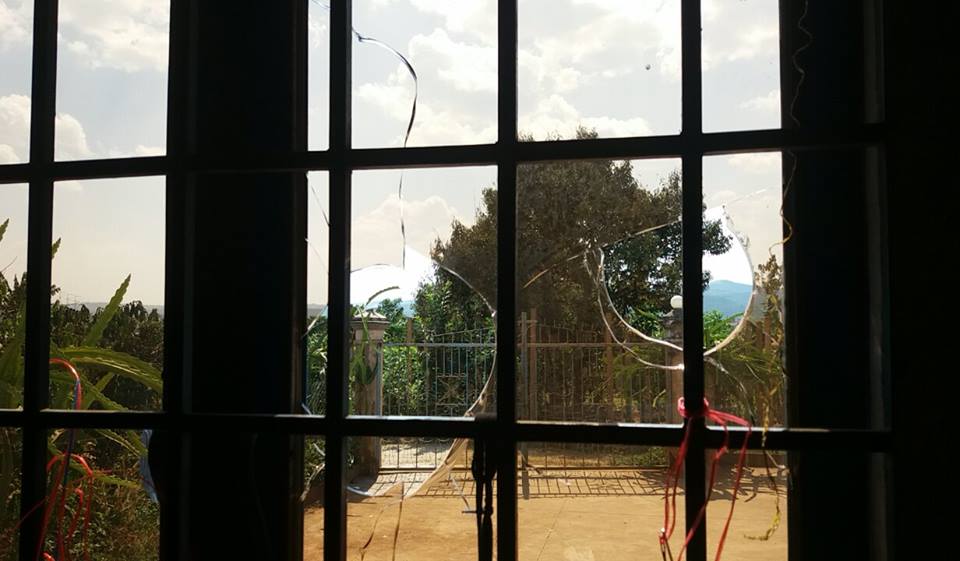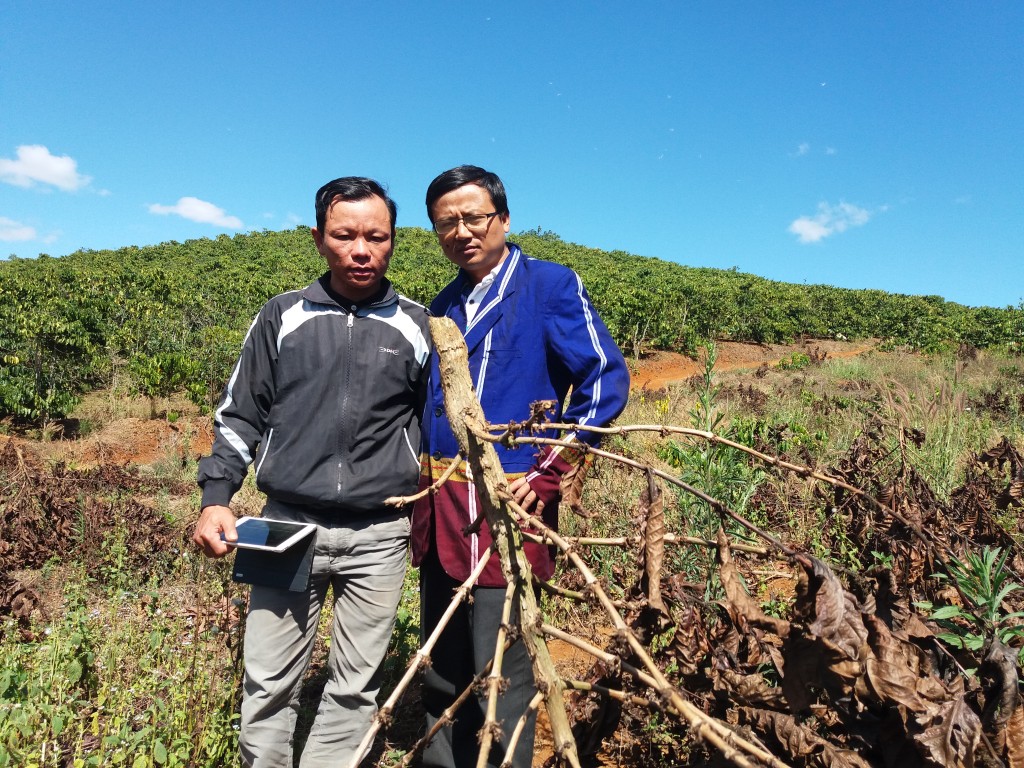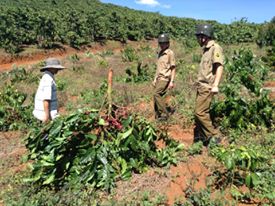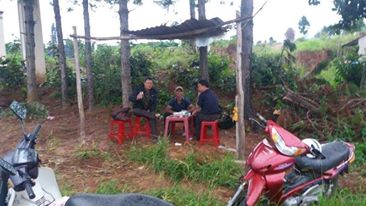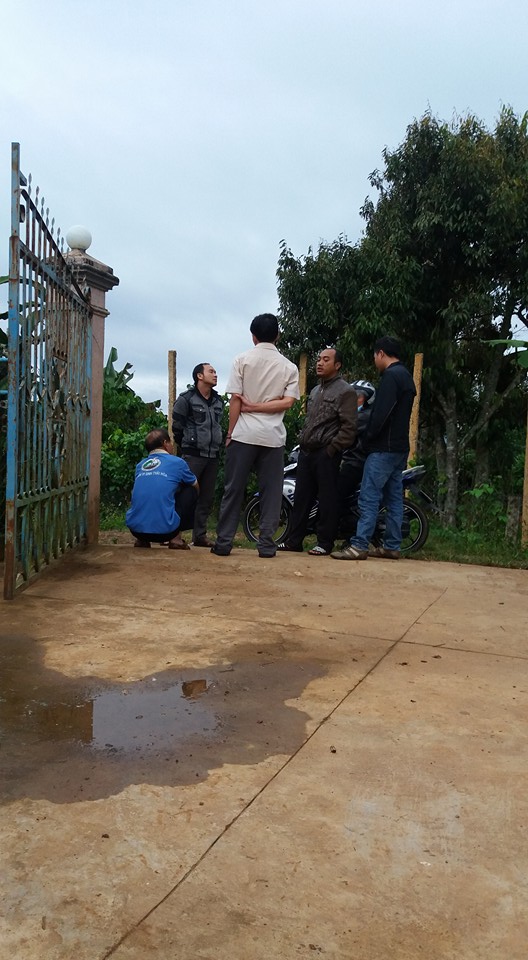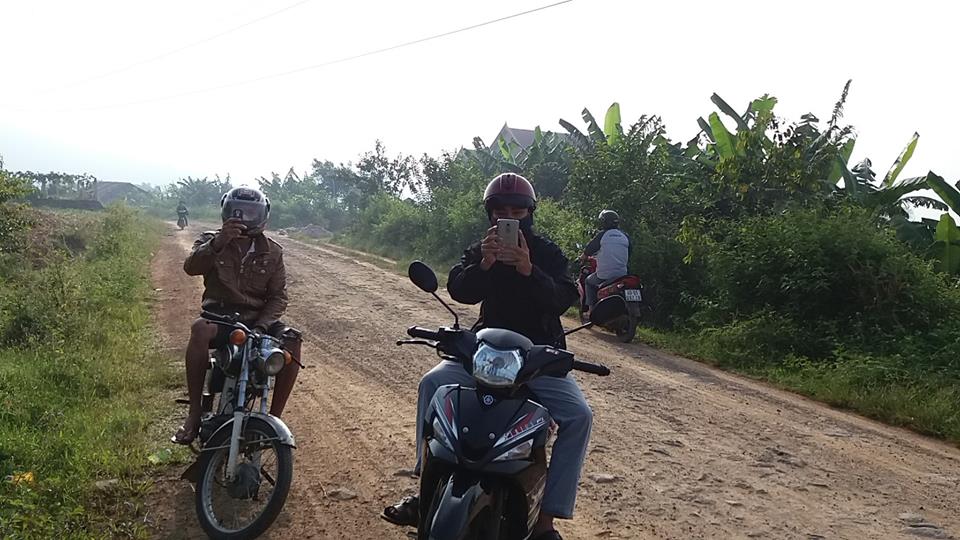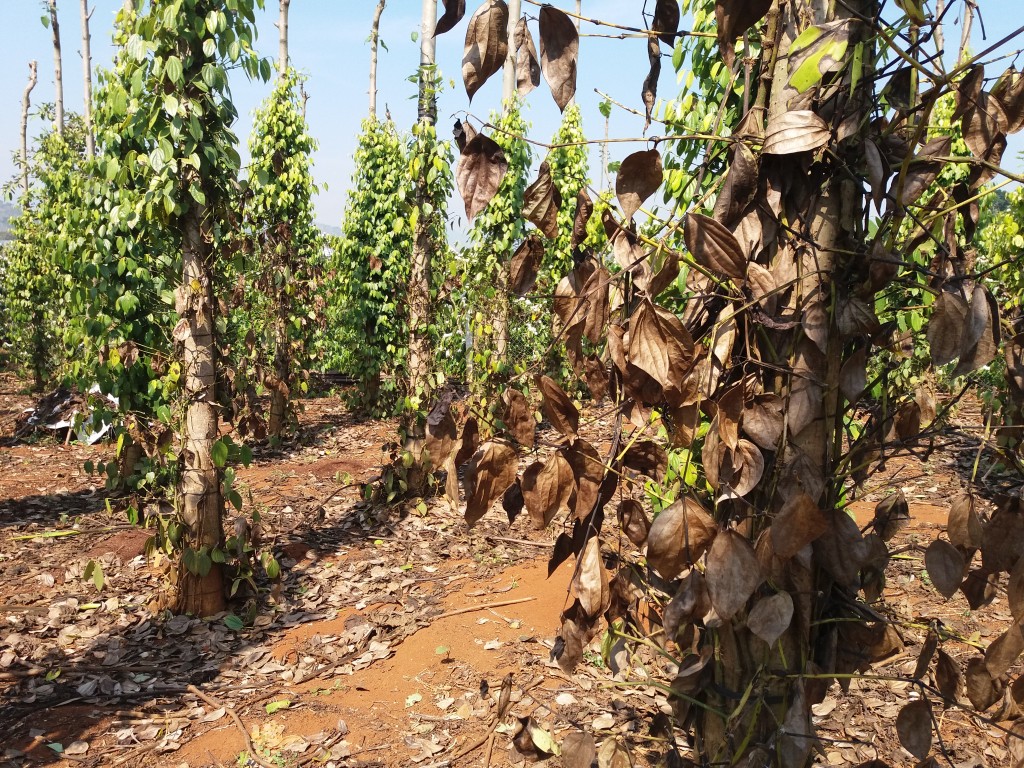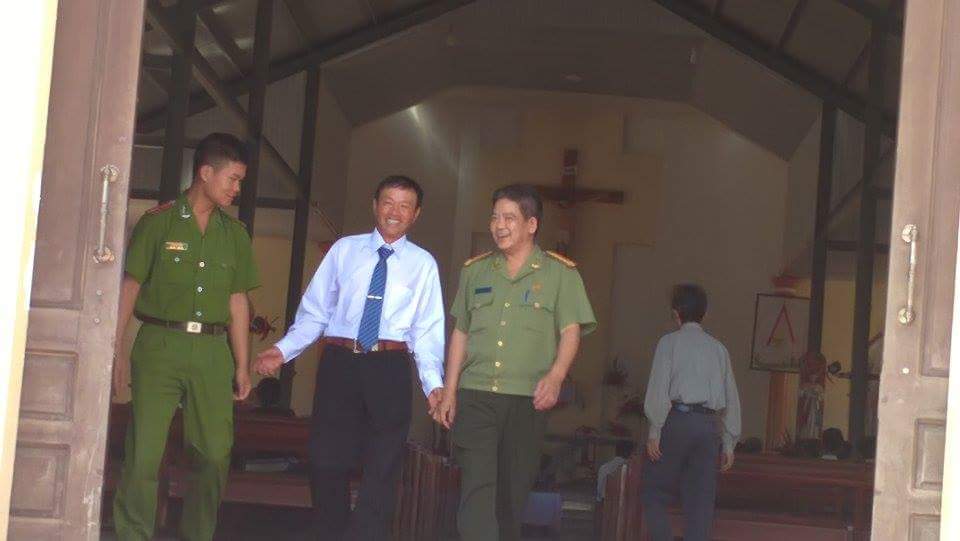 1. Công an Lâm Hà bạo hành cựu tù nhân lương tâm: 
http://www.tinmungchonguoingheo.com/…/cong-an-lam-ha-bao-h…/
– 
http://www.rfa.org/…/vietnamese-authorities-detain-and-beat…
2. Tố cáo trưởng công an huyện Lâm Hà hành hung:
–
http://www.sbtn.tv/…/cuu-tnlt-tran-minh-nhat-cao-cong-lam-h…
– 
http://www.tinmungchonguoingheo.com/…/cuu-tnlt-tran-minh-n…/
3. Bị đánh lần thứ hai và sách nhiễu liên tục

https://www.frontlinedefenders.org/node/30357
4. Bị phá hoại mùa màng kinh tế: 
https://www.frontlinedefenders.org/node/30357
5. Mồng 2 tết bị đốt và phá nhà: 
http://baocalitoday.com/…/mong-2-tet-chinh-quyen-lam-ha-lam…
6. Bị khủng bố nhân ngày tết cổ truyền: 
http://www.sbtn.tv/…/nha-cuu-tnlt-tran-minh-nhat-tiep-tuc-b…

http://www.sbtn.tv/…/nha-cuu-tnlt-tran-minh-nhat-tiep-tuc-b…
1. Công an dựng lều canh nhà tôi, chửi và sách nhiễu gia đình:https://www.facebook.com/minhnhat.paultran/videos/225098914498296/
2. Công an đốt lửa canh giữ sát bên vườn nhà Minh Nhật:https://www.facebook.com/minhnhat.paultran/videos/224525284555659/
3. Vườn nhà tôi bị cháy đêm mồng 3 tết – 10/02/2016:https://www.facebook.com/minhnhat.paultran/videos/222183531456501/
4. Bóng đèn và cửa kính nhà Trần Minh Nhật bị ném vỡ hôm 13/02/2016 :https://www.facebook.com/minhnhat.paultran/videos/223936237947897/
5. Công an tỉnh Lâm Đồng về xác minh sự việc rẫy tiêu và cafe bị phá hoại:https://www.facebook.com/minhnhat.paultran/videos/207057379635783/