VIET NAM: MINORITY GROUP'S PROTEST MET WITH VIOLENCE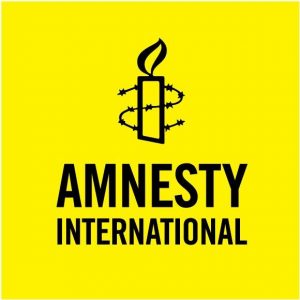 [themify_box style="blue comment rounded" ]Amnesty International has received information that dozens of demonstrators were beaten. One pregnant woman was electrocuted with an electric baton. More than 20 villagers needed medical treatment but were turned away by clinics and hospitals in the area. At least seven demonstrators were arrested and are being detained incommunicado at an unknown location. Amnesty International has confirmed the names of five of those arrested, they are H Nuen Adrong, Y Pina Nie, Y Som Hwing, Y Tluk Hwing, and Y Nai Nie.[/themify_box]
Amnesty International | Jul 22, 2016
A spontaneous demonstration by ethnic and religious minority Ede in the Central Highlands of Viet Nam on 14 July was violently suppressed, resulting in injuries to around 20 demonstrators. The arrests and incommunicado detention of at least seven demonstrators raises serious concerns about torture and ill-treatment.
A huge police operation in Ea Enao village, Buôn Ma Thuột, Đắk Lắk province, Viet Nam on 14 July was initiated to clear crops planted by the local community on an area of approximately 100 hectares. The operation is believed to have been initiated in advance of the anticipated sale of the land – which is the ancestral land of members of the ethnic and religious minority group Ede that makes up the village – to a private company. In response to the operation, a spontaneous demonstration of around 400 villages took place which was quickly and violently suppressed by a huge operation by a force of police said to have outnumbered the villagers.
Amnesty International has received information that dozens of demonstrators were beaten. One pregnant woman was electrocuted with an electric baton. More than 20 villagers needed medical treatment but were turned away by clinics and hospitals in the area. At least seven demonstrators were arrested and are being detained incommunicado at an unknown location. Amnesty International has confirmed the names of five of those arrested, they are H Nuen Adrong, Y Pina Nie, Y Som Hwing, Y Tluk Hwing, and Y Nai Nie.
A huge police build-up remains in the vicinity of the village with military stationed nearby in Buôn Ma Thuột city. Amnesty International has been informed that police have summoned local people who used Facebook to share information and images from the demonstration for questioning, and those using social media for these ends are being threatened with fines of between five and 10 million dong ($225-450USD).
Please write immediately in Vietnamese or your own language:
n. Demanding the end of the suppression of demonstrations by Ede villagers and full respect for the right to freedom of peaceful assembly and expression, including online;
n. Calling for the immediate and unconditional release of all individuals arrested for exercising their right to peaceful assembly, and for access of individuals arrested and charged with recognized criminal offences to their family and lawyers of their choosing in line with international standards and any medical treatment they may require;
n. Calling on the authorities to immediately stop clearing of ancestral land belonging to the Ede people, and ensure free prior and informed consent in relation to any planning or development of the land in line with international standards.
Read full text here.