Vietnam Human Rights Defenders Weekly March 13-19, 2017: Vietnam Continues Its Repression Campaign, Dispersing Peaceful Demonstrations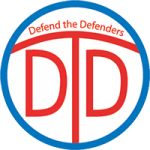 Defend the Defenders | March 19, 2017
[themify_box style="blue comment rounded"]
Vietnam's Communist government has continued its crackdown against local activists, violently dispersing a number of peaceful demonstrations during the past week.
On March 14, on the 29th anniversary of the massacre of Gac Ma (Johnson South Reef) and its loss to China, northern activists planned to gather in downtown Hanoi to pay tribute to the fallen soldiers. However, authorities sent plainclothes agents to prevent local activists from going out and tightened controls in the city's center, detaining other activists after they approached the Ly Thai To monument, where activists often gather peacefully.
Police detained dozens of activists and sent thugs to beat two of them, namely Nguyen Viet Dung and Do Thanh Van.
Two days later, police in Ho Chi Minh City detained three local women activists, Nguyen Thanh Loan, Bao Nhi Le and Nga Thi Bich Nguyen, when they held a public demonstration to demand for an investigation into a case of child sexual abuse in a local elementary school. Police threw Ms. Loan into their car, making her head hit the car. Loan fell unconscious and was sent to a local hospital for urgent medical treatment.
Police also tried to confiscate Bao Nhi Le's cell phone. She refused to hand it over by breaking it on the floor during interrogation.
Security forces in localities, in particular Hanoi and Ho Chi Minh City, have continued to place local activists under house arrest for the third consecutive Sunday in order to prevent them from participating in peaceful demonstrations on various issues following the call of Catholic priest Nguyen Van Ly, a former political prisoner, and other activists. The Formosa-related environmental catastrophe, China's violations of Vietnam's sovereignty and systemic corruption, as well as human rights violations, were among the topics of the peaceful protests.
The family of prisoner of conscience Nguyen Dang Minh Man said she was tortured and placed in solitary confinement while serving her eight-year sentence in the Prison No. 5 in the central province of Thanh Hoa. The prison's authorities allegedly sent a criminal inmate to beat her up before placing her in a dirty cell and providing her with contaminated food.
And other news
[/themify_box]
===== March 13 =====
U.S. 2016 Report on Vietnam Human Rights Inaccurate: Vietnam Ministry
Defend the Defenders: The U.S.'s "Country Report on Human Rights Practices for 2016" (Vietnam chapter) contains inaccuracies and does not reflect the real situation in Vietnam, Ministry of Foreign Affairs spokesman Le Hai Binh said.
Speaking at a press conference in Hanoi on March 13, Mr. Binh said Vietnam is ready to talk frankly, openly and in a constructive spirit with countries, including the U.S., on differences in human rights. To date, Vietnam and the U.S. have conducted 20 annual human rights dialogues, he said.
Vietnam has a consistent policy to protect and promote the basic rights of its people, Mr. Binh said, adding that the country's efforts and achievements in the continuous protection and improvement of basic rights have been recognized and appreciated by the international community.
Last week, the U.S. released its report, identifying the most significant human rights problems in Vietnam as severe government restrictions of citizens' political rights, particularly their right to change their government through free and fair elections; limits on citizens' civil liberties, including freedom of assembly, association, and expression; and inadequate protection of citizens' due process rights, including protection against arbitrary detention.
Other human rights violations included arbitrary and unlawful deprivation of life; police attacks and corporal punishment; arbitrary arrest and detention for political activities; continued police mistreatment of suspects during arrest and detention, including the use of lethal force and austere prison conditions; and denial of the right to a fair and expeditious trial.
Corruption remained widespread throughout public-sector institutions, including the police, while Vietnam's government maintained limits on workers' rights to form and join independent unions and did not enforce safe and healthy working conditions adequately, the report said.
In late February, Amnesty International said in its annual report that severe restrictions on the rights to freedom of expression, of association and of peaceful assembly continued in Vietnam in 2016-2017.
In the Communist country, the media and the judiciary, as well as political and religious institutions, remained under state control while prisoners of conscience were tortured and otherwise ill-treated, and subjected to unfair trials, the London-based human rights organization said.
Vietnam's security forces have continued to attack human rights defenders and maintained their daily surveillance and harassment of leading activists. A number of peaceful dissidents and government critics were arrested and convicted on national security charges, Amnesty International said, adding that demonstrations were repressed, with participants and organizers arrested and tortured. The death penalty was retained in Vietnam, it noted.
Country Reports on Human Rights Practices for 2016 – Vietnam
Amnesty International report 2016/17: Vietnam
——————–
Vietnam Seeks Probe of Formosa-Protesting Farmers, Accusing Them of Causing Public Disorders
Defend the Defenders: On March 8, the Police Investigation Unit in Ky Anh district, Ha Tinh province decided to initiate criminal proceedings against about 300 residents of the Yen Du parish who participated in a street protest against the polluting Formosa steel plant on the same day.
The farmers could face the charge of "causing public disorder" under Article 245 of the Penal Code. District authorities threatened the farmers with arrest, unless they present themselves to the police and admit their guilt.
In response to this threat, Du Yen parish confirmed that about 2,000 people participated in the march and that all of them were ready to face detention. They said nearly all residents of the parish went to National Road No. 1 to protest the Taiwanese plant for causing an environmental disaster that has seriously affected their livelihoods.
The protestors threw fish on the road and blocked it for hours.
Meanwhile, Catholic priest Dang Huu Nam and followers of the Phu Yen parish, Quynh Luu district vow to continue to seek to launch a lawsuit against Formosa before the Ky Anh district People's Court.
On March 14, Father Nam and many followers in the parish were brutally attacked by Nghe An's police as they were on their way to the neighboring province to challenge the polluter for discharging a huge volume of toxic industrial waste into Vietnam's waters and causing massive deaths of fisheries in the central coastal region from Nghe An to Thua Thien-Hue.
However, only fishermen from Ha Tinh, Quang Binh, Quang Tri and Thua Thien-Hue will be compensated by Formosa, which pledged to pay $500 million in reparations to the affected fishermen.
===== March 14 =====
Many Activists Detained, Two Beaten in Hanoi on 29th Anniversary of Gac Ma Massacre
Defend the Defenders: On March 14, security forces in Vietnam's capital city of Hanoi detained dozens of local anti-China activists as they tried to gather in the city's center to mark the 29th anniversary of the loss of Gac Ma (Johnson South Reef) in the Truong Sa Islands (Spratlys) to China.
Veteran journalist Huynh Ngoc Chenh, bloggers Nguyen Thuy Hanh, Dang Bich Phuong, Tran Thi Thao, Le Hung and Phung The Dung and others were arrested by local police officers when they approached the King Ly Thai To monument, where patriotic activists often gather to pay tribute to fallen soldiers.
Police held them for hours and released them later on the same day.
Since the early evening of Monday, Hanoi's authorities had been deploying large numbers of plainclothes agents and militia around the private residences of local political dissidents, social activists and human rights defenders to prevent them from going out to attend the commemorative event for the soldiers killed by China during its military invasion of Gac Ma.
Activists in Ho Chi Minh City faced the same situation.
Bloggers Nguyen Viet Dung and Do Thanh Van went to a police station in Back Khoa ward, Hai Ba Trung district, Hanoi to demand the release of teacher Tran Thi Thao. The two activists were attacked by plainclothes agents as police officers and militia stood by. As a result of the assault, the duo sustained severe injuries to their head and body.
Meanwhile, numerous intellectuals and former senior officials, including Lieutenant General Le Ma Luong and Senior Lieutenant General Nguyen Quoc Thuoc demanded that Vietnam include the 1988 Gac Ma massacre and the 1979 Chinese invasion of the country's six northernmost provinces in the students' textbooks in order to teach the next generations about the country's history and its relations with its northern neighbor.
On March 14, 1988, China's naval forces killed 64 unarmed Vietnamese construction soldiers on Gac Ma and invaded the reef. Beijing later militarily invaded six other Vietnamese reefs in the Truong Sa Islands. In recent years, it turned all of them into seven artificial islands.
The invasion of Gac Ma was the first Chinese step to illegally occupy the Truong Sa.
However, the Gac Ma massacre is not mentioned in Vietnamese textbooks, while the brutal Chinese invasion of Vietnam's six northernmost provinces is shortly described in historic textbooks.
While netizens have posted numerous articles on social networks about the Gac Ma massacre and the 1979 Chinese invasion, few state-run newspapers covered the news.
The story was posted on http://www.vietnamhumanrightsdefenders.net/2017/03/14/many-activists-detained-two-beaten-in-hanoi-on-29th-anniversary-of-gac-ma-massacre/
===== March 15 =====
Vietnam Political Dissident Beaten, Disciplined in Jail
Defend the Defenders: Prisoner of conscience Nguyen Dang Minh Man was beaten and disciplined while serving her eight-year prison term in Vietnam's Detention No. 5 in the central province of Thanh Hoa, her family announced.
At a meeting with her father last week, Ms. Man said she was disciplined by the prison's authorities, who locked her in a dirty cell and gave her unsafe food.
She was also severely beaten by another inmate, whom she suspected had been sent by prison's authorities.
Due to the prison conditions, Man's health is very bad, her father said.
Former prisoner of conscience Ta Phong Tan, who shared the same cell with Ms. Man in the Thanh Hoa province's prison before being released and forced to live in exile in the U.S., said that in Prison No. 5 prisoners of conscience are held in a separate area, isolated from criminal prisoners; hence, it was likely that the inmate who beat Man was purposefully sent by the prison's authorities.
Ms. Tan, who spent years in the same prison, said the living conditions there, especially in the area for prisoners of conscience, are critically bad. The prison's authorities have also subjected political prisoners to torture and other inhuman treatment.
Many prisoners of conscience, including Ta Phong Tan, Ho Thi Bich Khuong and Pham Thi Loc, have been detained in the prison.
Human rights defender Man was arrested in August 2011 and charged with "attempting to overthrow the people's government" under Article 79 of the Penal Code, together with 13 other Catholic activists.
Vietnam has systemically subjected prisoners of conscience to torture and other ill-treatment. In July 2016, Amnesty International published a report namely Prisons Within Prisons: Torture and ill-treatment of prisoners of conscience in Vietnam (https://www.amnesty.org/en/documents/asa41/4187/2016/en/), which documents the treatment of prisoners of conscience in violation of the Southeast Asian nation's international human rights obligations, including the prohibition of torture, prolonged periods of incommunicado detention and solitary confinement, the infliction of severe physical pain and suffering, the withholding of medical treatment, and punitive prison transfers.
——————–
Six More Montagnard Asylum-Seekers Sent Back to Vietnam
The Cambodia Daily: Six Montagnard asylum-seekers who claim to have fled political and religious persecution by authorities in Vietnam's Central Highlands were returned to their homeland on Tuesday after Cambodia rejected their refugee applications.
The six people, including one girl under the age of 10, were accompanied across the border by officials from the U.N.'s High Commissioner for Refugees (UNHCR), said Sok Sam An, a deputy chief of the O'yadaw border checkpoint in Ratanakkiri province.
"The six people crossed the border successfully and the Vietnamese authorities came to pick them up at about 9 a.m.," he said.
Vivian Tan, regional press officer for the UNHCR, confirmed the agency had helped escort the group across the border.
"Yes, 6 Montagnards were assisted home today under the existing arrangement whereby UNHCR facilitates return for rejected asylum cases. These were all rejected cases," she said in an email, adding that she did not have further details due to being in the field in Burma.
Denise Coghlan, head of the Jesuit Refugee Service, which has been providing assistance to the Montagnards in Phnom Penh, said another 143 were still awaiting decisions, but there was no indication as to when they would learn their fate.
The latest wave of Montagnards crossing into Ratanakkiri province began in late 2014, but started to dry up the following year amid dozens of deportations to Vietnam, where they have long been persecuted by the Vietnamese government for backing French and U.S. forces during the First and Second Indochina Wars.
Ms. Coghlan said she was not aware of any significant problems among those who had been deported and that the UNHCR had promised it was monitoring their situation.
An initial group of 13 was granted refugee status and flown to the Philippines in May while they seek asylum in a third country.
Ms. Coghlan said on Tuesday that the 13 were still in the Philippines, but she could not provide information on their future prospects.
The refugee department at the Interior Ministry could not be reached for comment.
===== March 16 =====
Three Activists in HCM City Detained after Holding Demonstration to Demand an Investigation into Pedophile Case in a Local Elementary School
Defend the Defenders: On March 16, authorities in Ho Chi Minh City detained three local activists who held a public demonstration to demand an investigation into a pedophile case in a local elementary school.
In the afternoon of Thursday, a group of activists gathered on a street near the Luong The Vinh primary school in Thu Duc district where a seven-year-old schoolgirl was reported to be a victim of sexual abuse. The activists held banners saying "Molestation is severe crime" and "Objection to covers-up of child abuse."
Shortly after the activists arrived to the place, police and militia came to detain three of the protesting activists, Nguyen Thanh Loan, Bao Nhi Le and Nga Thi Bich Nguyen.
After hours of detention, police released Nga Thi Bich Nguyen and Bao Nhi Le. The latter said police officers tried to confiscate her cell phone but she refused to hand it over. She voluntarily broke the phone instead.
Meanwhile, Ms. Loan fell unconscious after her head hit a police car. Police took her to Go Vap district general hospital for urgent treatment but her health is still critical.
Meanwhile, police in Ho Chi Minh City have refused to arrest a suspect of child rape case despite strong evidence. The suspect, a male teacher in the school, is said to be the younger brother of a deputy head of the city's Department of Education and Training. The slow investigation into the case has triggered anger among the public.
A number of cases of child molestation were reported in Vietnam recently. Under international pressure, particularly from UNESCO, authorities in the southern province of Ba Ria-Vung Tau were forced to launch an investigation into a series of child rapes. 77-year-old Nguyen Khac Thuy, a former chief of the Vietcombank branch in the province and a member of the ruling Communist party, has been accused of the crimes.
Earlier this week, President Tran Dai Quang requested speeding up the investigation of the case.
This week, police in Hanoi also arrested an official of Vietinbank who is accused of sexually abusing a local girl. The arrest was made after great pressure from netizens through social networks as the local authorities did not dare to launch an investigation since the suspect is the nephew of a senior official.
On average, according to statistics, 1,000 Vietnamese children are victims of sexual assault every year, according to the Gender-based Violence Prevention Network in Vietnam (GBVNet), a network of 12 organizations working on gender and gender-based violence in the country.
The Ministry of Public Security said that the number of child abuse cases reported in 2014 hit 1,544, nearly doubling that of 2010.
Nguyen Van Anh, director of the Center for Studies and Applied Sciences in Gender, Family, Women, and Adolescents (CSAGA), attributed the rising but low figures to the authorities' failure to live up to their responsibilities, compromise, or fear of being ashamed among victims.
Perpetrators were often people exercising authority over the children. They include teachers, school security guards, or relatives.
Meanwhile, Dang Hoa Nam, head of the Agency of Children Protection and Care under the Ministry of Labor, Invalids, and Social Affairs, said that it seems that child abuse cases tend to be covered up by authorities.
He called for stronger public protest against molestation to protect the victims, and children in general.