China's potential control over economic zones leads to more protests in Vietnam
Vietnamese government vows to punish "extremists" who resort to violence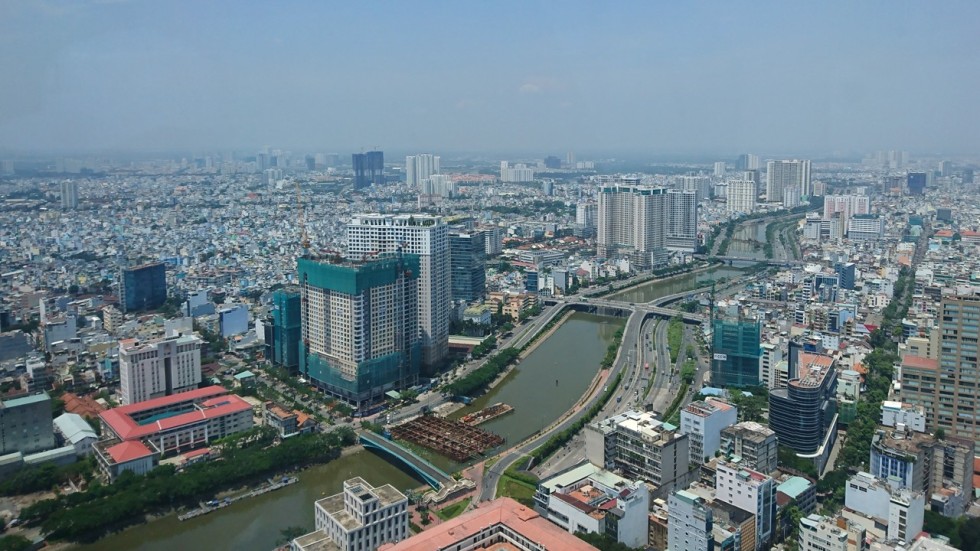 Vietnamese police have arrested eight more people after protests a week ago over a proposed law on special economic zones that protesters fear would fall into the hands of Chinese investors.
The men from the south central province of Binh Thuan were accused of disturbing public order, opposing officials and damaging state property, the state-run Tuoi Trenewspaper reported.
Protests against the law took place across the country, including in the southern commercial hub of Ho Chi Minh City where seven people were arrested for allegedly disturbing security and opposing officials.
Protesters fear the three proposed special economic zones, where land could be rented for up to 99 years, would be dominated by investors from China.
Anti-China protests in Vietnam set to aggravate tensions with Beijing
Lawmakers have postponed the passage of the law until October.
Security on Sunday was tight in many cities and provinces in Vietnam, with a large presence of police in public areas. But in central Ha Tinh province, live-stream footage on Facebook showed thousands of people attending a Sunday mass protesting peacefully against the laws.
Protesters held signs that said "No leasing land to Chinese communists for even one day" and "Cybersecurity law kills freedom". Witnesses said there were no clashes with police during the two-hour protest.
The Vietnamese government has vowed to punish "extremists" it said had instigated rare clashes with police in Binh Thuan province. Protesters hurled bricks and Molotov cocktails at police, damaging some government buildings.
In a televised session of Vietnam's National Assembly on Friday, its chairwoman said lawmakers condemned "acts of abusing democracy, distorting the truth" and "causing social disorder".
General Secretary Nguyen Phu Trong in a talk with Hanoi citizens on Sunday called for people to be calm and trust the Communist Party and the government, state-run radio news website Voice of Vietnam reported.
Anti-China protests: dozens arrested as Vietnam patriotism spirals into unrest
Trong said the government was acting in the interests of the nation and its people and no one would be foolish enough to "hand over land to foreigners for them to come and mess things up".
Charge d'affaires of the Chinese embassy in Vietnam, Yin Haihong, said on Friday that the cause of this incident was internal affairs in Vietnam and there was no connection with China.
"However, the incident still has a negative impact on Sino-Vietnamese relations. It is hoped that the Vietnamese side will act in tandem with the Chinese side, and gradually recover from the negative impact of the incident with concrete actions, and make practical efforts for the stable development of Sino-Vietnamese relations," Yin said in an embassy statement.