Vietnam Human Rights Defenders' Weekly Report for July 30-August 5, 2018: Vietnam to Try Spokesman of Brotherhood for Democracy for Subverion Allegation on July 17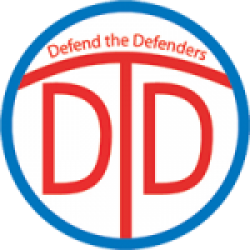 Defend the Defenders | August 5, 2018
Vietnam Human Rights Defenders' Weekly Report for July 30-August 5, 2018: Vietnam to Try Spokesman of Brotherhood for Democracy for Subverion Allegation on July 17
The People's Court in the central province of Quang Binh will hold the first-instance hearing against Nguyen Trung Truc, spokesman for the bannedorganizationBrotherhood for Democracy, after 11 months ofincomunicadodetention.
Mr. Truc, who was arrested on August 4 last year, will be tried for "attemptingto overthrow the people's administration" under Article 79 of the country's 1999 Penal Code. He is expected to receive aheavy sentence given the fact that seven key members of the group were sentenced to between seven and 15 years in prison in Apriland May.
On July 30, a court in Dong Nai province convicted 20 individuals who had participatedin the peaceful demonstration in Bien Hoa City on June 10, sentencing 15 of them to between eight and 18 months in prison and one-year probation totheremainingfive. All of them were convicted of causing public disorder under Article 318 of the 2015 Penal Code.
One day later, the People's Court of Thai Nguyen upheld the 15-month sentence against Falun Gong practitioner Nguyen Thi Huyen for stealing properties. In April, a lower court convicted Ms. Huyen and three other practitioners for stealing their own belongingswhich had beenconfiscated by police without having issuing written letters.
Authorities in Bac Ninh province will try local anti-corruption campaigner Do Cong Duong for allegedly causing public disorders in August, said his lawyer Ha Huy Son. Duong was arrested in January while filming a land seizure in Tu Son town, and later charged with the allegation along with "abusing democratic freedom" under Article 331 of the 2015 Penal Code. He will be brought to the court for the second charge in a separate trial.
On August 2, police officers went to Hua Hoang Anh, a 35-year-old farmer in the southern province of Kien Giang to question him about his participation in peaceful demonstrations.Inunclear circumstance, Anh collapsed with deathly injuries in his neck and belly. He died on the same day, withthe local police claimingthat he had committed suicide while other activists suspect that the activist had beenkilledduring police interrogation. The local authorities tightened control in the area and blocked other activists from paying attribution to the activist.
According to their families, Mr. Hoang Duc Binh, vice president of the unsanctioned Viet Labor Movement, and land right activist Tran Thi Nga, both activists are sharing cells with aggresive inmates while serving their sentences in An Diem Prison camp and Dak Trung Prison camp, respectively. Binh, who was sentenced to 14 years for his labor and environmental activities, is reportedly subjected tophysical torture bysix prisoners on death row while Ms. Nga, who was given nine years, facesmental torture fromother inmates.
===== July 30 =====
Vietnam Convicts 20 Peaceful Protestors, Sending 15 to Prison
Defend the Defenders: The People's Court of Bien Hoa city in Vietnam's southern province of Dong Nai has convicted 20 local residents on charge of "Disturbance or public order" under Article 318 of the country's 2015 Penal Code for participating in a peaceful demonstration in mid-June.
In a so-called open trial but only few relatives of some defendants were allowed to enter the courtroom, the judge said the defendants were guilty of holding up banners, shouting slogans and blocking traffic for hours in the city of Bien Hoa, and sentenced 15 to between ten and 18 months in prison. The remaining five, three pregnantand two under 18 years old, were given one-year probation.
As many as 18 Catholic followers, including 11 women, are among the convicted.
Particularly, Mr. Nguyen Duy Quang, 35, was given 18 months, Mrs. Pham Ngoc Hanh, 43, was sentenced to 16 months in prison.
As many as 13 others, including Ms. Nguyen Thi Ngoc Lieu, 44, Ms. Nguyen Thi Ngoc Phuong, 30 and Ms. Nguyen Thi Truc Anh, 24 were given between eight and ten months in prison each.
On June 10, the defendants joined with hundreds of protestors from Ho Nai parish to protest two bills on Special Economic Zones and Cyber Security, the first was postponed for discussion in the next one-month meeting of the National Assembly and the second was approved by the rubber-stamp parliament two days later, on June 12.
Most of the defendants were tried without their lawyers with exception of two defendants Nguyen Dinh Truong and Pham Van Linh, both 17 years old who received probation.
Police reportedly arrested 52 of them when they marched to the city's central park. Later, police released 32 and kept them in custody from June 10 until the court day, over a month later.
In one-party Vietnam, the right to protest is technically enshrined in the country's 2013 Constitution, but the communist regime treatsall spontanous demonstrationsasillegal. Those who engage in peaceful dissentfacearbitrary detention,judicial harassment in the form of political prosecution on charges of "causing public disorders" or "resisting state officials on duty," which carrypunishmentsof up to seven years in prison. Prisoners of conscience routinely face torture.
Dozens of protestors across the nation since themid Junedemonstrationshave been sentenced to between ten and 42 months in jail.
——————–
Anti-corruption Activist Do Cong Duong to Be Tried on Allegation of Causing Public Disorders Soon: Lawyer Son
Defend the Defenders: The People's Court of Tu Son town in Bac Ninh province will hold the first-instance trial against local anti-corruption activist Do Cong Duong in August, his lawyer Ha Huy Son has said.
Mr. Duong, 54, will be tried on allegation of "Disturbance or public order" under Article 318 of the country's 2015 Penal Code. He is facing imprisonment of between two and seven years in prison if is convicted, the Hanoi-based attorney said.
Mr. Duong was arrested by the police of Tu Son commune on January 24 this year when he was filming a forced eviction in the commune.
Mr. Duong, who is a land petitioner, is also charged with "Abusing democratic freedoms to infringe upon the interests of the State, lawful
rights and interests of organizations and/or citizens" under Article 331 of the Penal Code for his denunciations ofcorrupt state officials from Bac Ninh province. However, he will be tried on this allegation by the People's Court of Bac Ninh later.
Regarding the comingtrial, lawyer Son has called on witnesses of the detention of Mr. Duong to submit requests to the People's Court of Tu Son town to get permission to be at the trial so they can provide evidence in favor of the anti-corruption activist.
For more information about Mr. Duong, go to our archive.
===== July 31 =====
Vietnam Court Upholds Prison Sentence of Falun Gong Practitioner for Accusation of Stealing Her Own Properties
Defend the Defenders: On July 31, the People's Court of Vietnam's northern province of Thai Nguyen has rejected the appeal of Ms. Vu Thi Huyen, one of four Falun Gong practitioners who were convicted for stealing her own belongingsfour months ago.
The court upheld the 15-month sentence given by the People's Court of Thai Nguyen city attrial on April 11.
Ms. Huyen, 23, was arrested in the late evening of July 29, 2017, together with three other Falun Gong practitioners on allegation of theft.
On the afternoon of the same day, Huyen and many other Falun Gong had held their exercises at the Vo Nguyen Giap Square in Trung Vuong ward. Local police came and ordered them to stop, saying their activities had caused public noise. Police also confiscated their belongings, including drums and speakers, without making a written statement about seizing the items, as required by domestic law.
After police officers took their belongings, the group went to the Trung Vuong ward police station to request the return of their items. They found their belongings in the station, took them back, and returned to their home.
During the late hours of the day, police came to their private residences to detain Huyen, Ms. Tran Thi Ngoc and Ms. Tran Thi Tien, both 57, and Mr. Tran Kim Chung, 57. On the next day, the Thai Nguyen province's police launched a probe, accusing the Falun Gong practitioners of stealing property.
On April 11 this year, the People's Court of Thai Nguyen city found the four Falun Gong members guilty of theft, and sentenced Ms. Ngocto 42 months, Ms. Tiento 36 months, Ms. Huyento 15 months and Mr. Chungto 12 months in prison. The so-called open trial was closed for the defendants' relatives and supporters.
Lawyer Dang DinhManh, who presented the defendants in their trial, said the convictions are unfair because his clients hadnot conducted any crime since they just took back their personal propertywhich had beenconfiscated by police,who had failed tomake any written statement about the seizeditemsas required by law.
The court's decision was based on discrimination against Falun Gong, he noted.
Only Ms. Huyen appealed the lower court's decision while the three others accepted their verdicts affter being threatened by the authorities that they would get severe sentences if they challenge the court's decisions.
Falun Gong practitioners are under serious discrimination in Vietnam. They are subjected to police intimidation and persecution.
There have been many cases in which they were beaten and attacked by police in uniform, plainclothes agents and militia.
After thefour's first-instance hearing, while practicing their exercises in Xuong Rong lake in the city, their fellows were reportedly beaten and attacked with dirty substances by a group of tens of thugs supported by the local authorities.
===== August 2 =====
Kien Giang Farmer Who Participates in June 10 Demonstration Deadly Injured During Police Interrogation
Defend the Defenders:Hua Hoang Anh, a farmer in Vietnam's southern province of Kien Giang, who participated in the mass demonstration on June 10, 2018, was found dead after having beeninterrogated by the local police, Defend the Defenders has learned.
According to local activists, Mr. Hoang Anh, 35, died in the afternoon of August 2 on the way from his private residence in Binh Loi Village, Minh Hoa commune, Chau Thanh district to a district hospital.
Citing his cousin, an activist said that four police officers came to his house to interrogate him about his activities. His wife went to make tea for them and when she returned she saw him collapsed with some injuries in his neck and belly. The police officers and she took him to a local hospital wherehe died, possibly due to losing too much blood.
Police in Kien Giang said he had committed suicide.
Mr. Anh has participated in many protests since 2014 on various issues, including China's violations in Vietnam's sovereignty in the South China Sea, the environmental disasters caused by the illegal discharge of industrial waste by Formosa in the central coast, and most recently, two bills on Special Economic Zones and Cyber Security.
Since September 2017, police in Kien Giang havesummoned Anh many times for interrogation about his participation in peaceful demonstrations, however, he has denied their requests, said Buddhist follower Huynh Tan Tuyen from Ba Ria-Vung Tau province, with whom they had conversions in recent months.
Mr. Tuyen said they met each other on June 10 while security forces in Ho Chi Minh tried to detain them. Anh helped Tuyen and othersto escape thepolice, both previously having been beaten and dragged into a police car.
The days after the demonstration, both Tuyen and Anh were summoned by police in their localities, Tuyen said.
After Anh died, local authorities reportedly forced his family to burry him the next day, sending large numbers of police officers and plainclothes agents to Mr. Anh's private residence in Minh Hoa Commune to block other activists to come to share sympathy to his family and gain information about his death.
Anh has been the second activist found dead after being interrogated by police since 2017. On May 2, police in Vinh Long province detained local Hoa Hao Buddhist follower Nguyen Huu Tan on allegation of "conducting anti-state propaganda" and on the next day, police informed his family that he had committed suicide during interrogation by using a letter opener of an interrogation officer.
Police brutality is systemic in Vietnam, according to a report of Human Rights Watch while the Ministry of Public Security admitted that 226 suspects and inmates died in police stations and detention facilities across the nation between October 2010 and September 2014.
The situation has not improved even after Vietnam ratified the UN Convention against Torture in November 2014 as dozens of people continue to die mysteriosly in custody. Human rights defender Nguyen Ngoc Nhu Quynh, Mother Mushroom,was imprisoned last year partly because she documented 31 cases of mysterious deaths in police custody.
Meanwhile, the right to asssembly is enshrined in the country's 2013 Constitution, however, the communist government does not welcome spontanous gatherings, and usesviolent measures to suppress those demonstrations considered to challenge the ruling communist party's power.
===== August 4 =====
Vietnam to Try Spokesman of Brotherhood for Democracyon Aug 17
Defend the Defenders: The People's Court of Vietnam's central province of Quang Binh will hold a trial against Nguyen Trung Truc, spokesman for Brotherhood for Democracy, on allegation of subversion on August 17.
Mr. Truc, 44, was arrested on August 4, 2017 and charged with "carrying out activities to overthrow the people's administration" under Article 79 of the country's 1999 Penal Code.
He has been kept incommunicado since being detained and it is unclear when he will be permitted to meet with his lawyer to prepare for his defense in the coming trial.
On April 12, Saigon-based lawyer Nguyen Van Mieng, who was hired by the activist's family to provide legal consultation for him, submitted a request for permission to the People's Court of Quang Binhto meet with his client, however, his request was denied.
During the past 12months, his family has been permitted only to send him some additional food. Like in other political cases, his lawyer has not been allowed to attend interrogations.
Truc has been active in promoting human rights and multi-party democracy in Vietnam, as well as assisting fishermen who are affected by the environmental disaster in the central coastal region started in May 2016 as a result of the illegal discharge of a huge amount of toxic industrial waste by the Taiwanese Formosa steel plant located in the central province of Ha Tinh.
He has been harassed by Vietnam's security forces, including kidnapping in 2016 when plainclothes agents abducted him and seven others, bringing them to remote areas in Ha Tinh province where they robbed and tortured them before leaving them in a forest area. The assault was reported by Defend the Defenders and Human Rights Watch.
Truc has been the 8th member of the Brotherhood for Democracy being arrested and charged with serious allegation in the national security provisions in the Penal Code.Others included prominent human rights lawyer Nguyen Van Dai, Protestant pastor Nguyen Trung Ton, engineer Pham Van Troi, veteran journalist and labor activist Truong Minh Duc, English teacher Le Thu Ha, anti-corruption campaigner Nguyen Van Tuc, humanitarian aid Tran Thi Xuan. All of them were convicted on allegation of subversion and sentenced to between seven and 15 years in prison in April-May.
The Brotherhood for Democracy is one of the main targets of the ongoing crackdown of the Vietnamese government on local dissent.In 2017, Vietnam arrested more than 40 activists in 2017 and has detained seven government critics so far this year.
Hanoi has also convicted 20 activists to date, with a total 158 years in prison and 45 years under house arrest, according to Defend the Defenders' statistics.
=============