Eight Members of Hiến Pháp Group to Go to First-instance Hearing on March 10, 18 Months after Being Detained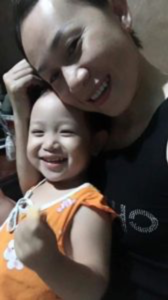 Defend the Defenders, February 22, 2020
Vietnam's communist regime has re-scheduled the first-instance hearing on March 10 to try eight members of the unregistered group Hiến Pháp (Constitution) on the allegation "disruption of security" under Article 118 of the country's Criminal Code" for their intention to participate in a peaceful demonstration, Defend the Defenders has learned.
The open trial will be held in the headquarters of the People's Court of Ho Chi Minh City, more than 18 months after kidnapping the activists and held them incommunicado without informing their families for months.
Earlier, the court postponed the trial set on January 14, saying the postpone was due to the request of Mr. Le Quy Loc, one of the defendants, for summoning witness(es). Some observers have linked the delay with the bloody attack of police in Dong Tam in which land rights activist Le Dinh Kinh was killed by riot police. The communist regime is likely willing to reduce social dissatisfaction after the police's brutal campaign against land petitioners in the capital so they don't want people to get more anger from lengthy sentences which would be given for the group members.
According to the court's announcement, Ms. Nguyen Thi Ngoc Hanh and Mrs. Hoang Thi Thu Vang are charged with the allegation of "disruption of security" under Clause 1 of Article 118 of the Criminal Code with imprisonment of between five and 15 years in prison. Six others named Mr. Do The Hoa, Mr. Ho Dinh Cuong, Mr. Tran Thanh Phuong, Mr. Ngo Van Dung, Mr. Le Quy Loc and Ms. Doan Thi Hong are subjected to the allegation under Clause 2 of the same article with imprisonment of between two and seven years if are convicted.
All of them were kidnapped by HCM City's police on September 2-4, 2018 and held incommunicado for months. Their families had not been informed about their detentions and charges for months after they went to different state agencies and police stations to ask for their status and found out that they were kept by the city's police.
Hiến Pháp (Constitution) is a group of activists working to educate the public about the human rights they are entitled to under Vietnam's 2013 Constitution by disseminating the country's 2013 Constitution among citizens. Its members were active during the mass demonstration in HCM City on June 10, 2018 in which tens of thousands of Vietnamese rallied on streets to protest the communist regime's plan to approve two bills on Special Economic Zones and Cybersecurity.
In order to prevent similar protests in early September 2018, Vietnam's security forces launched a big campaign to persecute local dissent and all members of the Hiến Pháp group became their targets. Two other members of the group named Huynh Truong Ca and Le Minh The were arrested and convicted of "conducting anti-state propaganda" and "abusing democratic freedom," respectively while three others were forced to relocate in Thailand to avoid being arrested.
Defend the Defenders considers eight jailed members of the group as prisoners of conscience and the accusations against them are groundless.
It is expected that the activists would be convicted and sentenced to lengthy sentences after Vietnam's communist regime got all it wants, including the EU-Vietnam Free Trade Agreement (EVFTA). On February 12, the European Parliament approved the pact, ignoring the call for postponing the agreement by numerous international and Vietnamese human rights groups. Although the EU says the pact may be postponed or terminated if Vietnam's human rights record gets worsened, it is unlikely Hien Phap activists will be freed or receive light sentences.
Vietnam continues to be among the world's biggest prisons for activists, holding at least 241 prisoners of conscience, including ten members of Hiến Pháp group, according to Defend the Defenders' latest statistics.