Blogger Xuan Hong Still in Detention, Family Not Informed about Her Situation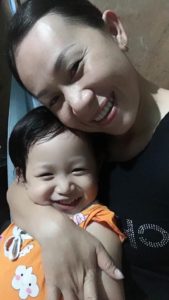 Defend the Defenders, September 11, 2018
Police in Ho Chi Minh City are still holding Ms. Doan Thi Hong who has Facebook account Xuan Hong but have not informed her family where she is held and what charge she is facing.
Defend the Defenders has learned that Ms. Hong, the mother of a 30-month girl, was arrested on September 1 and held by police from District 12.
On September 3, police took her to her apartment in District 2 and conducted searching. She was reportedly at good health.
On September 4, her family from the central province of Binh Thuan learned about her detention from her friends. So far, the family has not received any notice from the local government about her situation.
Her family went to the police stations of Dong Hung Thuan and Tan Chanh Hiep wards to seek for her. They replied that they are not aware of her case while her friends said she was arrested by police from the two locations.
Her family has learned that on September 10, police took her back to her apartment for second time for searching. When her older sister namely Khanh came, the police left already. Ms. Khanh said the landlord and the local authorities refused to inform her what happends with her sister.
People in the area said Ms. Hong acted strange, not like the first house searching one week earlier. Khanh expressed her concerns that her sister may be tortured mentally and physically or injected with toxic chemical.
Meanwhile, blogger Do The Hoa (with Facebook account Bang Linh), who was reportedly arrested on September 1, has not been released and his family has not been informed about his situation.
In late August and early September, authorities in HCM City reportedly arrested dozens of activists and Facebookers in a bid to prevent mass demonstration amid online calls for uprising against the communist government which is considered failing to address many important issues of the nation.
Among detainees are independent journalist Ngo Van Dung, Ms. Doan Thi Hong (with Facebook nickname Xuan Hong), Mr. Pham Minh Tri (with Facebook nickname Pham Vu Phong), Do The Hoa (with Facebook account Bang Linh), Ngo Hoang Chuc (with Facebook account Hoàng Chức) from An Giang, Le Vinh Thach, Ms. Kim Hoan, Tran Thanh Phuong and Nguyen Chi Vung.
State media has reported that authorities have arrested four Facebookers namely Nguyen Ngoc Anh from Ben Tre, Huynh Truong Ca from Dong Thap, and Doan Khanh Vinh and Bui Manh Dong from Can Tho City. The first was charged with "Making, storing, spreading information, materials, items for the purpose of opposing the State of Socialist Republic of Vietnam" under Article 117 of the 2015 Penal Code while the allegations for the three other remain unclear.
So far this year, Vietnam has imprisoned 26 activists with a combined  jail term of 187 years and nine months, and 51 years of probation. The communist government has also detained 14 activists on allegations in the national security provisions of the Penal Code.
It has also imprisoned around 50 people participating in the mass demonstration in mid June, with jail sentences of between eight and 42 months.
Although the right to assembly is enshrined in the country's Constitution 2013, however, the communist government considers spontaneous demonstration illegal and participants are subjects to harassment and persecution.