Vietnam Human Rights Defenders' Weekly Report for June 18-24, 2018: Hundreds of People Detained, Brutally Beaten by Police in HCM City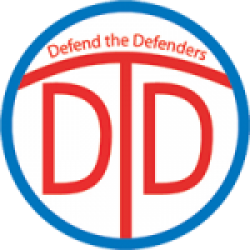 Defend the Defenders | June 24, 2018
On June 17, security forces in Ho Chi Minh City detained hundreds of activists, ordinary citizens and tourists in the city's center, holding them in the Tao Dan Park where theywere subjectedtopolice abuse.
Detainees reported after being released that most of them were brutally beaten and interrogated for many hours, withtheir cell phones, cameras and other items confiscated. They claimed they hadnever witnessed or suffered such brutality before in their lives.
Due to the police's assault, many people have suffered from severe injuries, including Mr. Trinh Toan and a friend of dissident blogger Pham Doan Trang.
Police have furthermoreharassed their victims after releasing them, such asbypressuringlandlords to terminate lease contracts orinterveningso hospitals refuse to provide proper medical treatment for beaten detainees.
Authorities in the central province of Thanh Hoa have arrested local blogger Nguyen Van Quang for hisFacebook postings, and charged him with "conducting anti-state propaganda" uder Article 117 of the 2015 Penal Code.  He has been the second Facebooker arrested for the same allegation so far this year.
The Higher People's Court in Hanoi will hold an appeal hearing for Vu Quang Thuan, Nguyen Van Dien,and Tran Hoang Phuc on July 10, more than five months after the People's Court of Hanoi convicted them on charge of "conducting anti-state propaganda" under Article 88 of the 1999 Penal Code. The activistsaremembers of the Vietnam Reviving Campaign have challenged their prison sentences of eight, six and half years, and six years in prison, respectively.
Security forces in the Central Highlands province of Lam Dong have reportedly harassed former prisoner of conscience Truong Van Kim and religious activist Hua Phi. They tried to assault the former and brutally beat the latter in his private residence.
Mr. Nguyen Van Tuc, a key member of the Brotherhood for Democracy who was sentenced to 13 years in prison and five years under house arrest on allegation of subversion, is in very bad health. His health is declining fast due to inhumane treatment of the Temporary Detention facility under the authorities of the province's police.
===== June 18 =====
Over 100 People Arrested, Beaten in HCM City on Sunday amid Efforts to Halt Public Protest
Defend the Defenders: Security forces in Ho Chi Minh City detained more than 100 local residents in a bid to prevent public demonstrations which aim to protest the bill on Special Economic Zones and the approval of the law on Cyber Security.
Nguyen Ngoc Lua, a Catholic follower and pro-democracycampaigner, said she was caught by a group of plainclothes agents after leaving the Saigon Notre Dame Cathedral Basilica located in District 1.
She was dragged into a police car and taken to a police station where police keep dozens of other residents.
All detainees in the station were subjects to police torture before being interrogated, Lua said, adding police used their fists and batons to beat detainees, including women. The bodies of the detainees were covered with blood, she noted.
The way police officers treat detainees is inhumane and shocking, she said, adding not all people detained by police were activists and that many were juststreet vendors, ordinary citizens and tourists.
Their belongings were confiscated, she noted.
In a video footage, Lua witnessed police officers beating activist Trinh Toan. When Toan objected, they took him in a closed room where they continued to beat him. Later, they released him but he collapsed at a door. About 30 minutes later, he was taken to a hospital wherecheck-up results showed that he suffered from brain injuries. His wife, pro-democracy activist Nguyen Thanh Loan, was also arrested and beaten by police.
Lua was released inthelate hours of June 17 after lengthyinterrogation and torture.
According to unofficial information, police in HCM City arrested 179 people on Sunday, including 77 womenand 102 men. Lua said two Australian citizens were among detainees.
Authorities in Hanoi, Ho Chi Minh City,and other cities continued to deploy larges numbers of police and militia and even military units in some localities to patrol streets during the week and the two days of the weekend in a bid to prevent public protests after the country's highest legislative body National Assembly passed the law on Cyber Security.
Police, including riot police and under-cover, and militia deployed in major streets in cities' centers. In Hanoi and HCM City, many walking streets and parks were closed for public and other were blocked with baricades. Security forces were ready to detain any individuals and groups whom police suspected of having signs of attempts to hold public protests.
Many activists have complained that they have beenplaced under house arrest.Pro-democracy campaigner and human rights defender Ngo Duy Quyen, husband of former political prisoner Le Thi Cong Nhan, said Hanoi police locked their corridor Saturday evening, imprisoning people from three families sharing the same corridor during the night.
===== June 19 =====
Appeal Hearing of Members of Reviving Vietnam Campaign Set on July 10
Defend the Defenders: The appeal hearing of Vu Quang Thuan and Nguyen Van Dien from the Chan Hung Nuoc Viet (Reviving Vietnam Campaign), and Tran Hoang Phuc has been set on July 10.
The hearing will be held by the Higher People's Court in Hanoi, at the main courtroom of the People's Court of Hanoi.
On January 31, the People's Court of Hanoi convicted the trio, saying they were guilty of "conducting anti-state propaganda" under Article 88 of the country's 1999 Penal Code.
According to the court's decision, Mr. Thuan was sentenced to eight years and six months in prison and additional five years of probation while Mr. Dien was given six years and six months of jail and four years of probation. Phuc received the lightest sentence of six years in jail and an additional four years of probation.
Their indictment said they produced and disseminated 17 video clips which defamed the ruling communist party and its leaders, while Mr. Phuc was said to have assisted the two activists in making and posting three of them on social networks.
In their appeal letters sent to the People's Supreme Court in early February, the activists said they had been tried unfairly by the court. They also reaffirmed that they are not guilty and had only been exercising basic rights enshrined in the country's 2013 Constitution as well as the International Covenant on Political and Civil Rights to which Vietnam is a signatory.
One of their lawyers said that during the trial, Mr. Thuan requested the judge to use a computer to show the trio's video clips as evidences against them for discussion but the judge denied, arguing that the court has not been equipped with such devices. The judge also rejected the proposal of Thuan who said he is willing to donate a sum of VND50 million (around $2,200) for the court to purchase a modern set of computer and screen for the purpose.
Relatives of the trio were not allowed to enter the courtroom of the so-called open trial. They were kept far from the court area while all the roads leading to the court were blocked by numerous police officers and militia. Foreign diplomats were not permitted to observe the hearing in the courtroom while many activists in Hanoi were blocked from going out during the day.
Mr. Thuan and Mr. Dien were arrested in early March while Mr. Phuc was detained on July 3 last year. They were first kidnapped by Hanoi police who later prosecuted them with anti-state propaganda, among thenational security provisions in the Penal Code often used to silence peaceful activists.
For several months before being arrested, Mr. Thuan and Mr. Dien had produced and posted on their Facebook pages many video clips in which Mr. Thuan criticized the Communist leaders and their government for human rights violations, corruption, and weak response to China's violations of the country's sovereignty in the East Sea (South China Sea).
Late President Ho Chi Minh and incumbent General Secretary Nguyen Phu Trong are among figures criticized by Mr. Thuan. Their clips were viewed by millions of Vietnamese Internet users.
The trio was held incommunicado since their arrests until recent months when the investigation was completed. They were allowed to meet with lawyers to prepare for their defense only several days before their trial.
After their arrests, some members of the Chan Hung Nuoc Viet were also summoned to police stations for questioning. However, other members of the campaign continue their live streams on Facebook to provide independent TV channels to address social issues of the country, especially in land grabbing, miscarriage of justice, human rights abuse, and corruption. Their programs have attracted hundreds of thousands of people who have lost their trust in the state media.
The arrests and conviction of the three members of Chan Hung Nuoc Viet are part of Vietnam's ongoing crackdown on political dissidents, human rights defenders, social activists and online bloggers which started in early 2016 when the Communist Party of Vietnam selected its new leadership with many police generals being appointed to senior positions of the party and its government.
Last year, Vietnam convicted at least 19 activists, including human rights defenders Nguyen Ngoc Nhu Quynh and Tran Thi Nga, anti-corruption activist Phan Kim Khanh, and bloggers Nguyen Van Oai and Nguyen Van Hoa. All of them received heavy sentences ranging from five years to ten years in prison. In the first half of this year, Vietnam sentenced at least 20 activists to between three and 15 years in prison, and detained two bloggers on allegation of "conducting anti-state propaganda."
According to theNow!Campaign, an initiative by BPSOS, Civil Rights Defenders, Defend the Defenders, and 11 other partners said that the number is 168 currently.
Hanoi always denies imprisoning any prisoners of conscience and says it only imprisons law violators.
===== June 20 =====
One More Vietnamese Arrested for Facebook Posting, Charged with Conducting Anti-state Propaganda 
Defend the Defenders: On June 19, authorities in Vietnam's central province of Thanh Hoa announced the arrest of Mr. Nguyen Van Quang for posting on his Facebook account with alleged anti-state content.
According to the provincial police's announcement, Mr. Quang will be investigated on allegation of "Making, storing, spreading information, materials, items for the purpose of opposing the State of Socialist Republic of Vietnam" under Article 117 of the 2015 Penal Code.
Mr. Quang, 31, is likely will be held incommunicado for at least 3 months, a common practice applied in the cases related to national security. He will face imprisonment of up to 20 years in prison if is convicted, according to the current Vietnamese law.
According to the police, Mr. Quang, from Hoang Son commune, Hoang Hoa district, had posted many articles inciting people to participate in protest. He was arrested by police on June 12.
So far this year, Mr. Quang is the second individualarrested for postings madeon Facebook, the largestsocial network in Vietnam with around forty millions accounts.
On May 9, authorities in Thanh Hoa also arrested university official Nguyen Duy Son for his Facebook postings, which are considered harmful for the ruling communist party and its leaders.
Vietnam continues to use controversial articles, including Article 117 of the national security provisions in the Penal Code to silence government critics despite international callsfor removing them.
The Southeast Asian nation is among the world's largestjailer ofbloggers, second only to China according to Reporters Without Borders. Vietnam has detainedaround 30 bloggers for their online activities in recent years. Among jailed activists is prominent human rights defender Nguyen Ngoc Nhu Quynh, who is famous with her posts under penname Mother Mushroom. She was honored with the International Press Freedom Award 2018 by the Committee to Protect Journalists for her writing on sensitive issues such as police brutality, environmental pollution and China's violations of the country's sovereignty in the South China Sea.
The government's crackdown on online activists is expected to be expanded next year when the Cyber SecurityLawtakeseffect. The country's parliament approved the law on June 12, paving the way for morepower to the Ministry of Public Security to tighten online control.
In recent weeks, thousands of Vietnamese have rallied on streets in Hanoi, Ho Chi Minh City and other localities to protest the bill on Special Economic Zones and Cyber Security. Police have responded violently, arresting and brutally beating hundreds of protestors.
===== June 21 =====
Vietnamese Political Prisoner Nguyen Van Tuc in Declining Health in Jail
RFA: Political prisoner Nguyen Van Tuc, a member of the banned Brotherhood for Democracy, is suffering deteriorating health in jail some nine months after arrest, his wife told RFA's Vietnamese Service on Thursday.
Tuc's wife Bui Thi Re, and his mother visited him on Thursday at a detention center in Thai Binh Province. It was Re's third visit since Tuc was arrested on September 1.
"When he was arrested, his hair was much blacker and now it has turned quite white. His heart disease makes him unable to sleep and eat in the current hot weather," Re told RFA.
"He is jailed in a room without adequate ventilation and has only one small hand-made fan," she said, adding "he looks so frail."
Tuc, 53, was sentenced to 15 years in prison on April 10 on charges of subversion under the provisions of Article 79 of Vietnam's penal code.
He had previously spent four years in prison after being convicted in 2008 of conducting anti-state propaganda under Article 88 of the penal code. He was freed in 2012 after serving his full term.
Communist Vietnam, where all media are state-controlled, does not tolerate dissent, and rights groups identify Article 79 as among a set of vague provisions that authorities have used to detain dozens of writers and bloggers.
London-based Amnesty International, which has called on the government to drop the charges against Tuc and other Brotherhood for Democracy activists, says that at least 97 prisoners of conscience are currently being held in Vietnam's prisons, where many are subjected to torture or other ill-treatment.
===== June 22 =====
Former Prisoner of Conscience Truong Van Kim Attacked by Under-covered Policemen
Defend the Defenders: On June 22, plainclothes agents attacked former prisoner of conscience Truong Van Kim when he was going to his field in Di Linh district, Lam Dong province, former prisoner of conscience Do Thi Minh Hanh has announced.
Ms. Hanh, president of the unsanctioned Viet Labor Movement, said Kim was followed by a grop of under-covered policemen when he left his house in the morning of Friday.
At the middle way, the policemen, also on their motorbikes, kicked his vehicle, trying to knock down him on street.
However, Kim escaped the attack and the thugs ran away.
This is not the first time under-covered police tried to assault him. On April 11 last year, he was attacked by a group of policemen.
Kim was a land petitioner. He and three other land petitioners namely Duong Au, Phung Quang Tuyen and Truong Thi Tam established the so-called Party for People. In late August 2010, they went to Cambodia to visit their friends and when returned, they were arrested and charged with "Fleeing abroad or defecting to stay overseas with a view to opposing the people's administration" under Article 91of the 1999 Penal Code.
Later, Kim and Tam were sentenced to three years in prison and three years under house arrest each while Au was given five years in prison and three years under house arrest and Quyen was sentenced to four year in prison.
After being released in 2012, Mr. Kim has been a subject of the local police's harassment.
——————–
Religious Activist Humiliated, Beaten by Police and Thugs
Defend the Defenders: Sub-dignitary Hua Phi, chair of Representative Committee of the Popular Bloc of Cao Dai Church and a member of the unsanctioned organizationInter-Faith Council of Vietnam, has been humiliated and beaten by police and thugs in his private residence.
The incident happened at around 7 PM of June 22 in his private residence in Duc Trong district, Lam Dong province, his family told Defend the Defenders.
Mr. Phi said when his family was taking dinner, a man introduced himself as policeman Long of the Hiep Thanh commune knockedonhis house's door.
When Phi opened the door, a group of around ten uniformed police officers and plainclothes agents stormed in his house, covered him with clothes, and started to beat him.
When Mr. Phi fell unconscious, they stopped, cutting off part of his beard and threatening other members of the family before leaving.
The family said at 4 PM the same day, two police officers from the Duc Trong district police came to hand over a summoning letter to request him to go to the communal government building in the morning of Saturday to work with the local authorities on his failure to obey by their decision on imposing an administrative fine on him just because of his interviews given to foreign media regarding human rights violations in Vietnam.
Advocating for religious freedom, Mr. Phi has been under constant harassment from the Lam Dong province's police who regularly place him under house arrest, including the time in November last year when Vietnam hosted APEC Summit in the central city of Danang.
=====
Released Vietnamese Protestors Under Great Pressure of Police
Defend the Defenders: Vietnam's authorities continue to harass activists and ordinary people who participated in recent peaceful demonstrations.
Activist Truong Thi Ha, a law student in Ho Chi Minh City, told Defend the Defenders that her landlord requested her to leave to another place one day after she was released by police.
Ms. Ha suggested that police have pressured her landlord.
Ha was detained in the morning of June 17 in central HCM City. She was beaten, taken to Tao Dan Park where she was interrogated for hours  and beaten again before being released the next day.
Meanwhile, Pham Thi Thanh Truc (Facebook account Pham Truc), a student of the University of Economics Ho Chi Minh told that in custody, police tried to force her to confess that she had rallied for VND300,000 ($13) as a reward from "hostile forces". They still held her ID card and cell phone and said she can only get back these items after signing a letter of confession and commits not to participate in any kinds of demonstrations.
Truc said she will never sign in such a document.
Police forcedHCM Cityresident, Hoai Diem,to deleteaFacebook posting in which she had described beingdetained in the morning of June 17 while walking in the city center afterwitnessingsecurity forces assaultdozens of detainees in Tao Dan Park. She said the reason she complied and deleted the post wasto protect her family, especially her small kids, implyingthat local authorities had threatened her to hide the evidence ofpolice brutality.
Trinh Toan and Nguyen Thanh Loan,two activists in HCM City,were arrested by plainclothes agents in the city's center on the morning of June 17. They were also taken to the Tao Dan Park where they were beaten by police. Toan was taken in a closedroom where many policemen beat him until he collapsed on the ground. Several hours later, police took him to a hospital. Under the pressure of police, the hospital did not conductathoroughcheck-up. His wife was forced to transfer to the Viet-Phap Hospital with a hope for receiving better services, however, police followed and finally she took him to their private residence and asked private doctors to come to treat him.
Two days later, Loan went to the hospitals to get the results of the check-up but they refused to hand them over to her.
Toan was said to suffer severe injuries on his head. He felt great pain in his belly and was taken to a hospital. The results of scanning showed that he has a number of injuries in internal organs.
On June 17, security forces in HCM City arrested hundreds of activists, ordinary citizens and tourists and held them in the Tao Dan Park where most of them were beaten and interrogated. Police confiscated their cell phones, cameras and other items. Among detainees were ordinary people going to take a coffee in the Sunday's morning.
Many activists and ordinary citizens have reported that they have never witnessed such brutality, especially from police forces.
Dissident blogger Pham Doan Trang reportedthat one of her friends was arrested a few seconds after leaving a cafeteria in District 1 in HCM City. Under-cover policemen detained him and sent him to the Tao Dan Park where he was beaten from 2PM until 8PM of June 17. He fell unconscious and when he wokeup, he noticed that he was at the emergency facility of a hospital under the authority of the Ministry of Public Security. The medical staff said he was brought by policemen who left shortly after coming. He had to persuade the staff that he hadno money for medical service and under police threat and asked them to lethim go home.
Around 500 activists, ordinary citizens and tourists were detained by security forces in HCM City on June 17. On that day, along with placing dozens of activists under house arrest, the city's authorities sent thousands of riot police, police and plainclothes agents as well as militia to patrol main streets and corners in the city in a bid to prevent demonstrations. One week earlier, tens of thousands of activistsrallied in the city to protest the bills on Special Economic Zones and Cyber Security. The country's parliament delayed the vote of the first bill until its second National Assemblymeeting scheduled in October-November but passed the first bill which will take effecton January 1, 2019 with police gaining extensivepowersto silence online speech.
Meanwhile, authorities in the central province of Binh Thuan where the recent mass protests turned violent have prosecuted 34 local residents for causing public disturbance, destroying assets and obstructing people on public duty. Nguyen Minh Kha, a 18-year-old protestor who suffered serious injuries from police torture, is currently subject to an arrest warrant. He was said to be treated in a private medical facility in HCM City.
The mass arrest on June 17 is the second widespread suppression within a week. On June 10-12, police in Hanoi, HCM City, Binh Thuan and Danang violently dispersed peaceful protests and detained hundreds of demonstrators. Many had also been tortured but the police brutality was not as serious as it was on June 17, observers said, noting there was no big protests breaking out on that day, and many detainees were ordinary citizens and tourists who had no plan to participate in any protest.
On June 15, Human Rights Watch issued a statementcalling on Vietnam's government to investigate and prosecute as appropriate any security personnel responsible for excessive use of force, arbitrary detention, or ill-treatment in custody in the wake of the protests. Any protesters being held unjustly should be freed, said the New York-based human rights organization.
One week later, Human Rights Watch urgedthe European Union's trade commissioner Cecilia Malmström to raise human rights concerns at talks with Vietnamese Minister of Trade and Industry Tran Tuan Anh slated on June 25 about concluding a long negotiated EU-Vietnam Free Trade Agreement.Vietnam's government is among the world's most repressive so the EU has an opportunity to use its considerable bargaining power on behalf of the Vietnamese people, said Human Rights Watch.
——————–
Labor Activist Do Thi Minh Hanh Assaulted by Two Plainclothes Agents
Defend the Defenders: On June 24, two under-cover policemen attacked Do Thi Minh Hanh, former prisoner of conscience and president of the unsanctioned Viet Labor Movement.
Ms. Hanh said she was assaulted by two men wearing masks when she returned home after sending her nephew to school near her father's private residence in Di Linh district, Lam Dong province.
Hanh said she did not suffer severe injuries because she called on her neighbors to come to help her so the attackers ran away from the scene.
At midnight on the same night, a large rock was thrown through her room window, likely by the same forces who had attacked her.
Hanh had recently returned from Ho Chi Minh City where she was under close police surveillance to live with her family. However, the local police maintain tight surveillance.
Under-cover policemen have hired a room near her father's house to keep close eyes on her.
This is the third attack by Lam Dong police against local activists during the week. Earlier they also attacked former prisoner of conscience Truong Van Kim and religious activist Hua Phi.
Meanwhile, on the afternoon of June 24, Mr. Hua Phi's health worsened and his family planned to take him to a local hospital. However, police stopped them on their way to the Duc Trong district general hospital and forced them to come back. Later, two police officers from the district police came to his family, saying they would let the family to take him to hospital on Monday.
==============