Facebooker Nguyen Van Cong Em Convicted of Anti-state Posts, Second Blogger Sentenced within Two Weeks amid Increasing Online Crackdown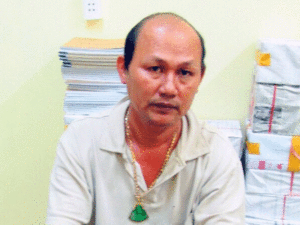 Defend the Defenders, September 19, 2019
Vietnam's communist regime convicted Facebooker Nguyen Van Cong Em of "conducting anti-state propaganda," imprisoning the second blogger within the last two weeks for their online posts which are critical for the regime.
State media has reported that on September 17, the People's Court of Ben Tre sentenced local 48-year-old Facebooker Nguyen Van Cong Em to five years in prison and five years of probation for his posting in the period between October 27, 2017 until late February 2019.
Mr. Em, a resident of My Thanh commune, Giong Trom district, was accused of using seven Facebook accounts such as "Vệ Quốc Đoàn," "Tấn Lê," "Tân Nguyên," và "Lê Thành Bạc" to post 199 statuses and five live streams as well as share 72 articles with "distorted content" about the regime and state officials.
Em was also alleged of calling for public protests during the US-North Korea Summit which was held in Hanoi in late February this year. He was arrested on February 28.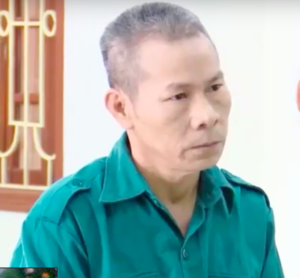 He is the second Facebooker being imprisoned in the past two weeks, On September 5, the People's Court of Ninh Binh convicted 54-year-old Le Van Sinh of "abusing democratic freedom" and sentenced him to five years in jail for online posts which are critical for the regime.
Since the beginning of 2019 when the Cyber Security Law became effective, Vietnam has arrested 13 Facebookers for their online activists, sentencing eight of them to between five and eight years in prison. Five others are held in pre-trial detention, and among these is female pro-democracy activist Huynh Thi To Nga, whose allegation is not publicized, and her older brother Huynh Minh Tam.
Vietnam is holding at least 233 prisoners of conscience, according to Defend the Defenders' statistics.