RSF: THUMBING NOSE AT UN, VIETNAM BEATS BLOGGERS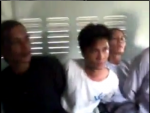 PUBLISHED ON TUESDAY 11 FEBRUARY 2014.
Reporters Without Borders is shocked by the violence that plainclothes police officers used today against bloggers and activists in the southern province of Dong Thap.
Eight people – including the blogger Bui Thi Minh Hang, the netizen Luu Trong Kiet and two former political prisoners – were arrested as they headed to the home of Nguyen Bac Truyen, a lawyer who had just been arrested arbitrarily.
"We are appalled by the continuing persecution of independent news and information providers, whose most fundamental rights, including the freedom of assembly and the right to information, are being openly flouted," said Benjamin Ismaïl, the head of the Reporters Without Borders Asia-Pacific Desk.
"By ordering these arrests, the Vietnamese government is thumbing its nose at the United Nations despite having been appointed as a member of the UN Human Rights Council last year and despite having undergone a Universal Periodic Review by the Council only last week.
"This review allowed the entire international community and civil society to see the enormous gulf between what the authorities say and the grim reality to which cyber-dissidents and bloggers are constantly exposed."
Ismaïl added: "We urge all countries that trade with Vietnam, especially France and the United States, to adopt immediate sanctions against the Vietnamese government. And we call on the various UN bodies to react firmly and to demand an immediate end to violence by the authorities against civil society."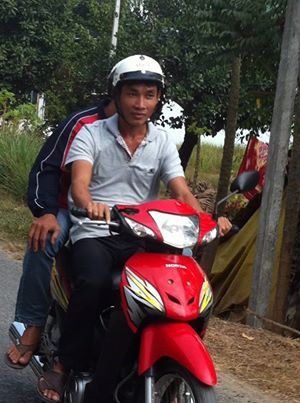 A photo that Bui Thi Minh Hang posted online at around 9 a.m. today shows plainclothes police explaining why they were following her and the other bloggers and activists on a motorcycle. Police intercepted the group soon afterwards as they were approaching the lawyer Nguyen Bac Truyen's home with the aim of finding out more about his arrest and comforting his family.

In a final message that she managed to send from Lap Vo police station, Hang said the police were confiscating all their electronic devices and were subjecting them to "severe" violence: "Chúng cướp hết máy móc và đánh mọi người rất đau."
Her family has not managed to reach her since then. Her daughter has appealed for help on her Facebook page.
Reporters Without Borders is posting a list of the activists arrested this morning, along with the phone numbers of the police station where they are being held, and urges everyone to do whatever they can to press for their release.
Arrested activists
Bui Thi Minh Hang (blogger)
Luu Trong Kiet (netizen)
Vo Van Buu (Buddhist)
Vo Van Bao (Buddhist)
Vo Van Thanh Liem (Buddhist)
Pham Nhat Thinh
Two political prisoners
Police phone numbers
Lap Vo police station (Dong Thap province): +84 67 3850 789
Mobile phones of the police officers:
Nguyen Thanh Long +84 91 3686 559
Đỗ Công Khanh +84 91 3967 696
Huỳnh Van Thạnh +84 91 3697 975
Lê Hoàng Dũng +84 91 3967 974
More information: