Writer Huynh Ngoc Tuan is stoned by plain-clothed police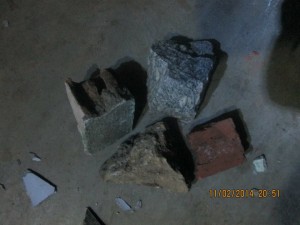 At 7:30 PM, Feb 11, 2014 writer Huynh Ngoc Tuan's house was stoned in Tam Ky city, Quang Nam province. He was hearing the sound of motorbikes coming and then the rumble of stones, bricks over his roof. Luckily they missed him seating nearby.
When he opened the door, motorbikes ran away. Neighbors said that they saw four men in plain clothe on two motorbikes threw stones before sneaking out.
Writer Tuan affirmed this is a vile act of  security police. In April 2013 his house was attacked with rank liquid. Recently when he made a visit to a former prisoner in Hanoi, he was kicked by policemen at the police station so that his chest bone was broken.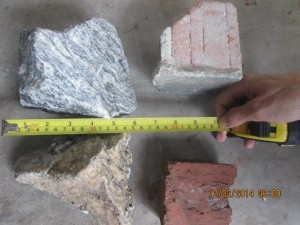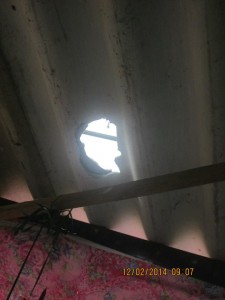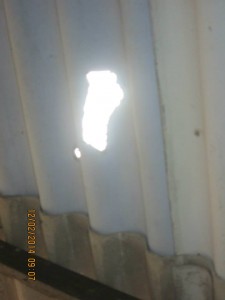 Writer Tuan used to be jailed up to ten years and 4 year probation since 1990 because of his novels about suffering of poor people.
Stoning writer Huynh Ngoc Tuan's house following lawyer Nguyen Bac Truyen's short detention and arrest of group of bloggers yesterday shows a tendency of using violence worriedly aiming at human rights defenders in Vietnam.
DTD.