FVPOC condemns the Attack on Lawyer Nguyen Van Dai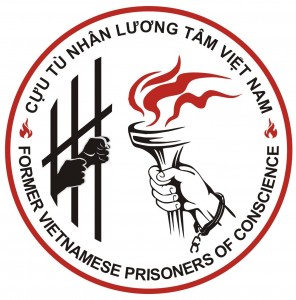 [themify_box style="blue info rounded" ]On the behalf of FVPOC, the co-president, Catholic Priest Phan Van Loi said: "While some marine policemen wounded due to confront with Chinese vessels, then in the land, a pro-democracy activist Nguyen Van Dai has also injured by police-sponsored-thugs or even police masquerading as thugs. While Vietnamese people are facing with foreign threat in the East sea, they also have to cope with the internal threat lurking to attack".[/themify_box]
FVPOC | May 9, 2014
Translation by [rollinglinks]Trang Thien Long[/rollinglinks]
Yesterday, May 8, 2014 while former PoC Nguyen Van Dai was talking with friends in a coffee shop, one of the strange followers had thrown a glass at his head and then rushed into him to beat. Dai's friends immediately stood up to fight to protect him. The strangers ran away after all.
Lawyer Dai was hospitalized to cure 3cm cut on his head.
On the behalf of FVPOC, the co-president, Catholic Priest Phan Van Loi said: "While some marine policemen wounded due to confront with Chinese vessels, then in the land, a pro-democracy activist Nguyen Van Dai has also injured by police-sponsored-thugs or even police masquerading as thugs. While Vietnamese people are facing with foreign threat in the East sea, they also have to cope with the internal threat lurking to attack".
"We are strongly opposed lawless acts of police, and persistantly reminding them that they have food and clothes paid by people but they blind to become a tool of the aggressive power or foreign accomplices which lead the nation to slavery by China".
Since the beginning of the year, police and security personnels restlessly have used thugs to attack dissidents, violated seriously the right to life of human being.
FVPOC Steering Committee.
May 9, 2014.