FVPoC: Binh Duong's 500 workers were arrested and peaceful protests against Chinese aggression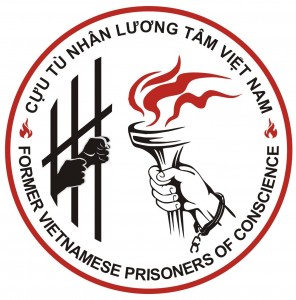 FVPOC | May 15, 2014
Translation by [rollinglinks]Trang Thien Long[/rollinglinks] (Defend the Defender)
[themify_box style="blue info rounded" ]According to media reports , in two days of 12 and 13 May nearly 30 thousand workers went on strike against an invasion of China by pulled HD 981 oil rig into the continental shelf of Vietnam, accompanying with many aircrafts, warships. The mobile police force and the military carried up to end the riot, there were at least 500 people arrested.[/themify_box]
Former Vietnamese Prisoners of Conscience (FVPOC) deeply concerns this violent situation.
Along Vietnamese history, even in wartime, people have the right to free express their attitude towards foreign invasion at most powerful way. Over the past 40 years, the Vietnam authorities have not reacted adequately and respectively to China's hegemonic actions, not only that, the authorities even prevented people from doing so. Being frustrated, plus low labor wages and without permission of creating an independent labor union are the causes to lead workers' vulnerability to be incited.
Many people have expressed anti- Chinese attitudes were arrested as Dieu Cay, Bui Hang, Anh Ba Sam. Many activists to improve living standard of workers were arrested as Nguyen Hoang Quoc Hung, Do Thi Minh Hanh, Doan Huy Chuong.
Especially we call on the authorities for respecting the right of peaceful demonstration against the invasion of China. People have the right to express everywhere, from inside the house to public places without fear of arrest, suppression. A few extremist individuals causing violence can not overshadow the value of the invariant right of peaceful protest.
We urge the investigative officers not to use corporal punishment, torture to the arrested workers and fairly discovering those people who incited the violence. We also concerned on the detention condition of 500 accused during interrogation, where human dignity entirely might be violated in the current mechanism of detention centers.
FVPOC call on the social strata to exercise the right to the freedom of expression and protest against China's occupation peacefully.
Dated: May 15, 2014.
FVPOC's standing committee of Steering Board.
1 . Dr. Nguyen Dan Que
2 . Priest. Phan Van Loi
3 . Ven. Thich Khong Tanh
4 . Lawyer . Nguyen Van Dai
5 . Pham Chi Dung, PhD.
6 . Pham Ba Hai, MBE.