Freedom House Calls for Release of Vietnamese Activists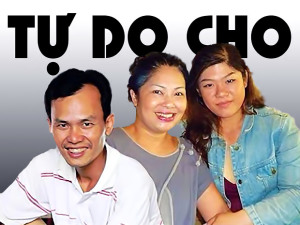 [themify_box style="blue comment rounded" ]We urge the international community to stand beside the Vietnamese human rights defenders to call upon the release of Ms. Bui Thi Minh Hang, Mr. Nguyen Van Minh, Ms. Nguyen Thi Thuy Quynh as well as other human rights defenders who have been unjustly imprisoned. The Vietnamese government must honor their international obligations as well as their own laws and regulations. We hope that with the conclusion of this appeal, the international community will continue its support for human rights defenders in Vietnam and stand in solidarity with them in their fight for democracy.[/themify_box]
Freedom House | Dec 13, 2014
The appeal of three Vietnamese human rights activists was held in Dong Thap Province on December 12, 2014, resulting in their convictions being affirmed.  We denounce the results as a violation of fair trial standards under Vietnamese law and the international human rights standards and call on the Vietnamese authorities to release the Defendants immediately.
Ms. Bui Thi Minh Hang, along with her co-Defendants, Mr. Nguyen Van Minh and Ms. Nguyen Thi Thuy Quynh, were arrested on February 11, 2014. On 26 August 2014, they were convicted under Article 245 of causing public disorder under and sentenced to 3 years, 2.5 years and 2 years imprisonment, resepectivelyrespectively.
During both the trial of first instance and the appeal, supporters of these human rights defenders were prevented from attending, and many were arrested outside the courthouse. During the appeal, fences were put in place, and a barricade of police officials was present to prevent supporters from entering the courthouse. A family member of Nguyen Van Minh was beaten and left lying in the streets while other supporters were harassed and physically assaulted. There were at least 21 activists and friends of Bui Thi Minh Hang who were arrested in front of the courthouse yesterday.
We urge the international community to stand beside the Vietnamese human rights defenders to call upon the release of Ms. Bui Thi Minh Hang, Mr. Nguyen Van Minh, Ms. Nguyen Thi Thuy Quynh as well as other human rights defenders who have been unjustly imprisoned. The Vietnamese government must honor their international obligations as well as their own laws and regulations. We hope that with the conclusion of this appeal, the international community will continue its support for human rights defenders in Vietnam and stand in solidarity with them in their fight for democracy.
Freedom House stands in solidarity with the Vietnamese organizations denouncing the sentencing of Ms. Bui Thi Minh Hanh, Mr. Nguyen Van Minh and Ms. Nguyen Thi Thuy Quynh in Vietnam.
Association of Political & Religious Prisoners of Vietnam
Civil Society Forum
Hoa Hao Buddhist Church West branch
United Workers-Farmers Organization of Vietnam
Vietnam Path Movement
Vietnamese Overseas Initiative for Conscience Empowerment