Vietnam Human Rights Defenders Weekly January 1-8,2017: Power Abuse by Police on Rise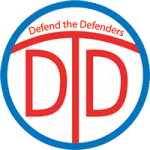 Vietnam Human Rights Defenders Weekly | January 08, 2017
[themify_box style="blue announcement ROUNDED"]
Power abuse by Vietnam's police is on the rise as two detainees have been found dead and two have been beaten by police in the first days of 2017.
Pham Minh The, from the central province of Binh Thuan, was likely the first detainee found dead in police custody this year. On January 4, 2017, the Phan Thiet police allegedly found him dead and blamed his inmates for taking his life.
On December 28, 2016, Le Thanh Son, who spent over 20 days in a police detention facility in Tan Chau district on allegations of drug trafficking, was also found dead. Police in An Giang said his death was caused by diseases but his family believes that he actually died from torture at the hands of the police.
Mobile policemen in Can Tho City in the early morning of January 1, 2017 beat two local students during an administrative check. The victims said the policemen confiscated their wallets with personal documents and money, beating them and taking them to a police station without any grounds.
Tran Thu Nam, a human rights lawyer in Hanoi, said his private residence was attacked with what he referred to as "dirty mess". The attack came after a number of threats from police and thugs as he has been involved in many political trials and has defended farmers affected by land grabbing.
[/themify_box]
===== 01/01 =====
Drug-Trafficking Suspect Dies in Police Custody in An Giang Province
Le Thanh Son, who had been in police custody in the Mekong Delta province of An Giang as a suspect of drug trafficking offenses from December 9, 2016 was found dead in a local police detention facility on December 28.
The police in the Tan Chau town who held Son said they found him having respiratory difficulties and took him to Tan Chau General Hospital, and later to the emergency room at An Giang General Hospital; however, he died last Wednesday.
The autopsy conducted by the local police showed that he suffered myocardial infarction and pneumonia.
However, Son's family disputed the police's conclusions on his death, saying he died due to torture. On January 1, his family took his coffin and held a demonstration in the streets of Tan Chau town in order to demand justice for him.
Son was among the many suspects and prisoners who died in police custody across the nation last year. Police torture is rampant in Vietnam, according to local and international human rights organizations.
——————–
Can Tho Student Severely Beaten by Mobile Police
In early morning of January 1, 2017, two students, Nguyen Quoc Son and his friend, were brutally beaten by four mobile policemen as they stopped their motorbike near the Can Tho University where Son studies.
Son said that when he and his friend parked their vehicle near the university, policemen came to demand administrative documents, taking these as well as their wallets. When they resisted and asked for the reason of such confiscation, a plainclothes police officer started to beat his friend, handcuffing him and taking him into a police car.
The policemen also beat Son with their batons, causing severe injuries to his head. Later, they detained the two in a police station without issuing the arrest minutes.
Son and his friend were later released without receiving an apology from the Can Tho police.
In Vietnam, traffic and mobile police are among most corrupt law enforcement entities. Dozens of citizens were assaulted and several of them died last year as a result of abuse by elements of these two forces.
===== 04/01 =====
Chu Van An Teachers Association Marks One-year Anniversary
On January 4, the Chu Van An Teachers Association, an independent association of teachers in Vietnam, held a meeting in Hanoi to mark its one-year anniversary.
Attending the event were many members from the northern region, including President Vu Manh Hung, and Dr. Tran Nhon, former deputy minister of irrigation.
The participants shared their points of view on obstacles to Vietnam's education system, which is outdated and serves the Communist Party's cause rather than the country's development.
As Vietnam's communist government is striving to control all associations, the Chu Van An Teachers Association has been suppressed by security forces which try to prevent its members from meeting.
——————-
First Detainee Dies in a Police Station in Vietnam in 2017
Pham Minh The, 21, from the central province of Binh Thuan, became the first detainee found dead this year in a local police detention facility.
The, who was under investigation for his alleged role in drug trafficking, died on January 4. Phan Thiet city's police said he was beaten by other detainees with whom he shared a cell.
There were many injuries to his body, the police said, adding he had been arrested on November 24, 2016.
Since his arrest, Thiet had been held in the same cell as Le Trong Sang and two others. According to the police, Sang is responsible for Thiet's death.
===== 05 /01 =====
Private Residence of Hanoi-based Human Rights Lawyer Attacked with Paint, Fish Sauce
Tran Thu Nam, a human rights lawyer from Hanoi, said his private residence was attacked with red paint mixed with decaying shrimp sauce in the very early morning of January 5, 2017.
The attackers left the scene immediately, according to Nam, who has defended accused persons in many political cases.
Nam reported the assault to the local police, who later came to collect evidence from the incident.
In November 2015, Nam and his colleague Le Van Luan were beaten by plainclothes policemen in Chuong My district, Hanoi when they legally represented the family of Do Dang Du, who was killed while he was detained in Hanoi detention facility No. 1.
He was threatened by police and thugs when he represented his clients in a number of land grabbing cases in Hanoi.