Three Activists of Reviving Vietnam Campaign Likely to Be Tried Next Month: Lawyer Son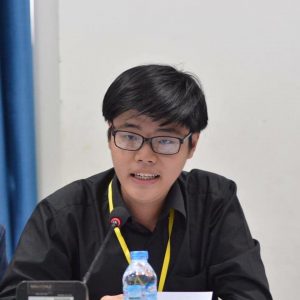 By Defend the Defenders, December 12, 2017
Vietnam's authorities will try three activists Vu Quang Thuan, Nguyen Van Dien, and Tran Hoang Phuc on allegation of "conducting anti-State propaganda" under Article 88 of the country's 1999 Penal Code next month, their lawyer Ha Huy Son has said.
The three activists of the Chan hung Nuoc Viet (Reviving Vietnam Campaign) will be challenged under Clause 1 of Article 88 and they will face imprisonment of between three and twelve years if convicted, said the Hanoi-based lawyer, who is among few lawyers participating in political cases.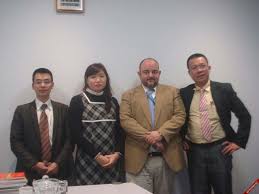 Mr. Thuan and Mr. Dien were arrested in early March while Mr. Phuc was detained on Jul 3. They were firstly kidnapped by Hanoi police who later prosecuted them with anti-state propaganda, one of controversial articles in the national security provisions in the Penal Code often used to silence peaceful activists.
In several months before being arrested, Mr. Thuan and Mr. produced and posted on their Facebook pages tens of video clips in which Mr. Thuan as a speaker criticized the Communist leaders and their government for human rights violations, corruption, and weak response to China's violations of the country's sovereignty in the East Sea (South China Sea).
Late President Ho Chi Minh and incumbent General Secretary Nguyen Phu Trong are among figures criticized by Mr. Thuan. Their clips were viewed by millions of Vietnamese Internet users.
Young activist Phuc was also accused of "possessing materials, producing and posting videos on internet critical of the government."
The trio was held incommunicado since their arrests until recently when they were allowed to meet with lawyer Son to prepare for their defense. However, they have been yet to be permitted to meet with their families.
After their arrests, some members of the Chan Hung Nuoc Viet had also been summoned to police stations for questioning. However, other members of the campaign continue their live streams on Facebook to provide independent TV channels to describe social situations in the country, especially in land grabbing, miscarriage of justice, human rights abuse, and corruption. Their programs have attracted hundreds of thousands of people who have lost their trust in the state media.
The arrests and trials of the three members of the Chan Hung Nuoc Viet are part of Vietnam's ongoing crackdown on political dissidents, human rights defenders, social activists and online bloggers.
So far this year, Vietnam has detained nearly 30 activists and charged them with serious accusations such as "conducting anti-State propaganda" under Article 88 and subversion under Article 79 of the Penal Code.
Many activists have been held in pre-trial detentions, including prominent human rights lawyer Nguyen Van Dai, his assistant Le Thi Thu Ha, pro-democracy activist Luu Van Vinh and online blogger Dr. Ho Hai.
Vietnam has also convicted human rights defenders Nguyen Ngoc Nhu Quynh and Tran Thi Nga, anti-corruption activist Phan Kim Khanh, and bloggers Nguyen Van Oai and Nguyen Van Hoa. All of them received heavy sentences ranging from five years to ten years in prison.
Hanoi also expelled pro-democracy activist Pham Minh Hoang to France.
In order to keep the country under a one-party regime, Vietnam has shown little tolerance to local dissent.
According to Amnesty International, Vietnam is holding around 90 prisoners of conscience while the BPSOS and 14 other international and domestic human rights organizations in their Now! Campaign placed the number of prisoners of conscience as high as 165 prisoners.
Hanoi always denies imprisoning any prisoner of conscience but only law violators.