Labor Activist Do Thi Minh Hanh Attacked with Hand-made Bomb, Stones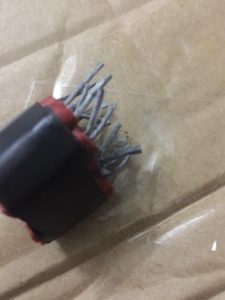 Defend the Defenders, June 27, 2018
Under-covered policemen in Vietnam's Central Highlands province of Lam Dong have attacked labor activist Do Thi Minh Hanh and her father with stones and a hand-made bomb in a bid to threaten the former prisoner of conscience, the victim told Defend the Defenders.
Ms. Hanh, president of the unsanctioned organization Viet Labor Movement, said that plainclothes agents have intensified their harassment against her in recent days.
On June 24, two plainclothes agents attempted to attack her near the private resident of her father in Di Linh district, where she lives in recent months with her old father who is around 80 now.
During nights, they have thrown stones into their house, breaking window glass and furniture of the house.
At 11 PM of June 26, they threw a hand-made bomb with TNT into the house, but luckily, the bomb did not work, Hanh said.
Hanh tried to call the local police to report the assault but they did not answer, she said.
Ms. Hanh, who was sentenced to seven years in prison on allegation of disrupting security for her union activities but spent four years and four months in prison in 2010-2014, has been a subject of harassment of Vietnam's security forces.
When she stayed in Ho Chi Minh City to study a university course, she had been under close surveillance.
Hanh had recently returned from HCMCity to DiLinh to take care for her foldfather in Lam Dong. However, the local police maintain tight surveillance.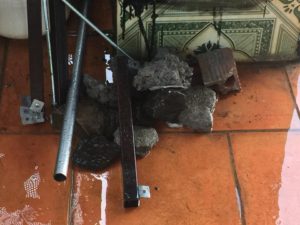 Under-cover policemen have hired a room near her father's house to keep close eyes on her.
The recent aggressive moves of the Lam Dong police likely aim to force her to move out of the province.
In May, she was blocked from going to Europe to visit her mother who stays with her older sister in Austria.
Hanhis the third victim of theLam Dong police inrecentweeks. Lastweek,they also attacked former prisoner of conscience Truong Van Kimand religious activist Hua Phi.
In the morning of June 27, disable blogger Dinh Van Hai came to Hanh's house to support her. On the way to go home, he was beaten up and badly injured by a group of thugs. They hit him on his head, hand, and shoulder with sticks. Hai received a broken right hand and left shoulder from the assault. Mr. Hai was taken to the Di Linh district general hospital for treatment of the injuries.