Pro-democracy Advocate Le Dinh Luong's Trial Set on July 30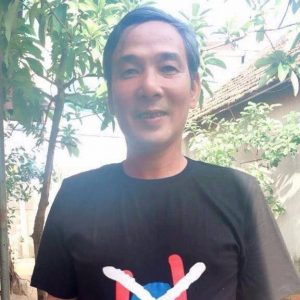 Defend the Defenders, July 21, 2018
Vietnam's authorities have deciđe to hold the first-instance hearing of pro-democracy campaigner and human rights defender Le Dinh Luong on allegation of "Carrying out activities aimed at overthrowing the people's administration" under Article 79 of the 1999 Penal Codeon July 30.
The trial will be carried out by the People's Court of Nghe An provinc, more than one year after his arrest on July 24, 2017.
Mr. Luong, 53, has been kept incommunicado since being detained last year. Recently, his lawyers Ha Huy Son and Dang Dinh Manh got approval from the authorities to meet with him in the Nghi Kim temporary detention facility under the authority of the Nghe An province to prepare for his defense, his daughter-in-law Nguyen Xoan told Defend the Defenders.
Hanoi-based attorney Son is scheduled to go to meet with his client on July 24 while Ho Chi Minh City-based lawyer Dang Dinh Manh is on his trip to the US and it is unclear whether he can attend the trial.
The arrest of Mr. Luong is part of Vietnam's ongoing crackdown on local dissent which started in late 2015 with the detention of prominent human rights attorney Nguyen Van Dai and his assistant Ms. Le Thu Ha.
Vietnam arrested 41 activists and has detained seven others so far this year. Nearly 30 of them have been convicted and sentenced to lengthy prison terms up to 15 years.
Mr. Luong is facing life imprisonment and even death punishment if is convicted.
For more information on his case, please go to our website:Le Dinh Luong