Jailed Pro-democracy Campaigner Vu Van Hung Transferred to Nghe An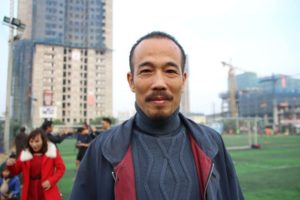 Defend the Defenders, August 9, 2018
Vietnam's authorities have transferred jailed human rights defender and pro-democracy activist Vu Van Hung to the Prison camp No. 3 located in the central province of Nghe An's Tan Ky district.
The transfer was made on August 6, his wife Ly Tuyet Mai told Defend the Defenders, adding the prison camp is about 300 km from her private residence in Ha Dong district, Hanoi.
Since being detained on January 4 this year, he was held in the Temporary detention facility No. 2 under the authority of the Hanoi Police Department, located in Thuong Tin district.
Mr. Hung, who spent three years in prison in 2008-2010 on allegation of "conducting anti-state propaganda," was arrested in early January this year in a politically-motivated case and charged with "inflicting injuries." Later he was sentenced to one year in prison in his trial which failed to meet .
Sending prisoners of conscience to prisons far from their familites is a common practice of the Vietnamese government in a bid to cause difficulties for their families to visit them and supply them with additional food and stuffs.
For further information on Mr. Hung, please go to our archive.