Trial against Anti-corruption Activist Do Cong Duong on Allegation of Causing Public Disorders Seton Sept 10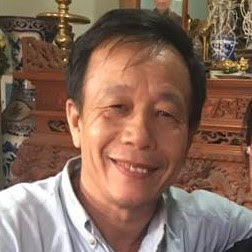 Defend the Defenders, August 17, 2018
The People's Court of Tu Son town in Bac Ninh province will hold the first-instance trial against local anti-corruption activist Do Cong Duong on September 10, his daughter Do Lan Anh told Defend the Defenders.
Mr. Duong, 54, will be tried on allegation of "Disturbance of public order" under Article 318 of the country's 2015 Penal Code. He is facing imprisonment of between two and seven years in prison if convicted, according to current Vietnamese law.
The trial is open to the public, however it is unclear whether his relatives will be permitted to enter the courtroom. In other politically-motivated cases, few relatives of defendants are allowed to attend the hearings.
Hanoi-based lawyer Ha Huy Son is permitted to defend Mr. Duong in the upcoming trial.
Mr. Duong was arrested by the police of Tu Son commune on January 24 this year when he was filming a forced eviction in the commune.
Mr. Duong, who is a land petitioner, is also charged with "Abusing democratic freedoms to infringe upon the interests of the state, lawful rights and interests of organizations and/or citizens" under Article 331 of the Penal Code for his denunciations against corrupt state officials from Bac Ninh province. However, he will be tried on this allegation by the People's Court of Bac Ninh province later this year.
Regarding the coming trial, lawyer Son has called on witnesses of the detention of Mr. Duong to submit requests to the People's Court of Tu Son town to get permission to be at the trial so they can provide evidence in favor of the anti-corruption activist.
For more information about Mr. Duong, go to our archive.