Activist Nguyen Thi Ngoc Hanh's Health Worsens, Investigation Extended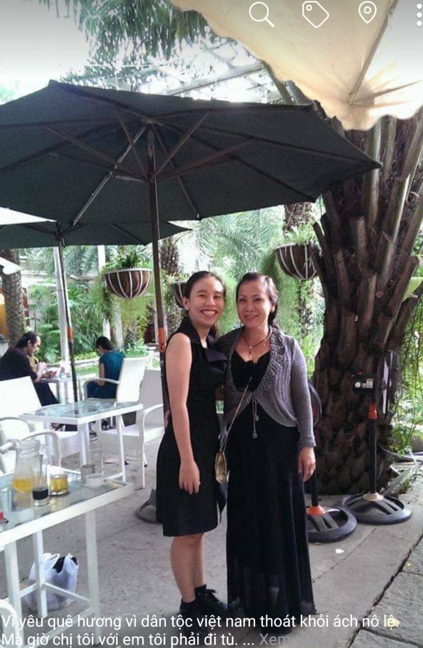 Defend the Defenders, January 09, 2019
Police in Ho Chi Minh City have likely extended the investigation period against female activist Nguyen Thi Ngoc Hanh who was arrested and kept incommunicado on allegation of "disrupting security" under Article 118 of the country's 2015 Penal Code.
On January 8, her family from the southern province of Ba Ria-Vung Tau went to Phan Dang Luu temporary detention facility under the authority of the city's police to request to meet with her, however, the facility's authorities denied, saying she is still in investigation and not allowed to meet with her family and lawyers.
Since Ms. Hanh was arrested on September 3 last year and the investigation period lasts four months, it is likely the investigation agency has extended her investigation period without informing her family.
Without explaining in details, the facility's authorities told her family to supply her with medicine for blood circulation improvement and Calsium-containing products.
Ms. Hanh is a member of the unregistered group Hiến Pháp (Constitution) which was established in mid 2017 with aim to raise people's about their political and civil rights by disseminating the country's Constitution 2013. Its members were very active in the mass demonstration in Ho Chi Minh City on June 10 last year.
In early September 2018, police arrested and kidnapped nearly ten members of the group and charged them with different allegations in the national security provisions of the Penal Code. Ms. Hanh, Ms. Doan Thi Hong, Mr. Ngo Van Dung and Mr. Ho Dinh Cuong were charged with disrupting security and face imprisonment of up to 15 years while Mr. Huynh Truong Ca was convicted on allegation of "conducting anti-state propaganda" and sentenced to five years and six months in prison and three years under house arrest while Mr. Le Minh The was charged with "abusing democratic freedom" under Article 331 of the 2015 Penal Code.
Three members of the group named Do The Hoa, Tran Thanh Phuong and Hung Hung are still kept incommunicado without being officially charged.
All of them have not been permitted to meet with their families and lawyers, Defend the Defenders has learned.