Jail Sentence of Retired Teacher Dao Quang Thuc Reduced Slightly, Still Severe after Appeal Hearing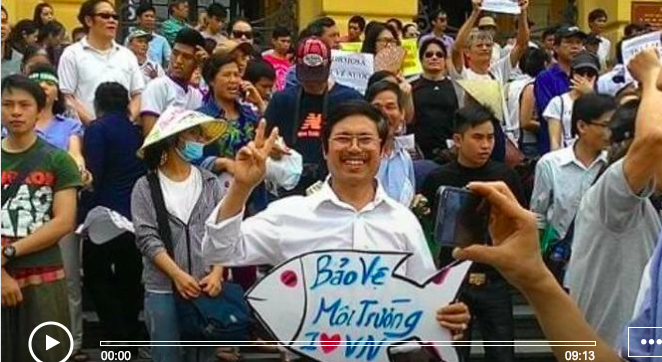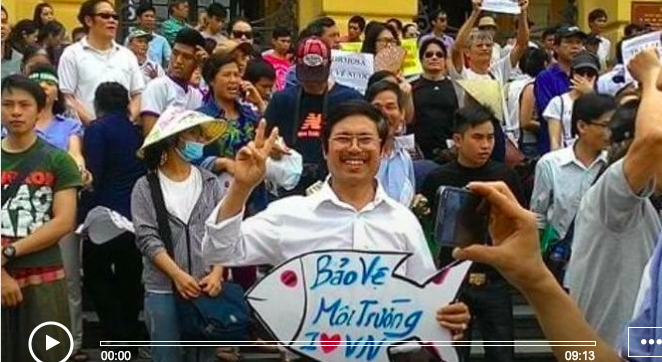 Defend the Defenders, January 17, 2019
On January 17, the Higher People's Court in Hanoi reduced the jail sentence of retired teacher Dao Quang Thuc by one year in his appeal hearing, Defend the Defenders has learned.
As a result, the 59-year-old democracy activist and environmentalist has to serve his 13-year imprisonment and five years under house arrest afterward. In the trial on September 19 last year, the People's Court of Hoa Binh province convicted him of "carrying out activities aimed to overthrow the government" under Article 79 of the 1999 Penal Code.
According to his family, his lawyer presented a number of evidences proving his innocence, however, the court accept few of them and made one-year reduction.
The family said it was informed about the appeal hearing just one day in advance.
Mr. Thuc has a right to challenge the appeal court's decision, however, there is a little chance for him to be heard by the Supreme People's Court and the today's sentence is likely final.
The primary school teacher was arrested on October 5, 2017 on allegation of subversion.During his pre-trial detention, he was tortured and inhumanely treated, according to his family. He was reportedly beaten by interrogation officers and suffered significant injuries so police transferred him to a hospital for treatment of these injuries.
Along with torturing him, police hadalso persecuted his family by summoning his wife and son toa local police station where they forced them to talk about her father's activities despite having no knowledge of them.
Mr. Thuc is among 41 activists convicted in 2017 a total 301 years and nine months in prison and 69 years under house arrest.
Vietnam still hold 20 others in pre-trial detention, mostly on allegations under articles of national security provisions in the Penal Code. Many democratic governments and international human rights have urged Vietnam to remove these articles, saying they are controversial and used for silence government critics.
According to Defend the Defenders' statistics, Vietnam is holding around 250 prisoners of conscience.