Many Activists Detained, Dozens Other under House Arrest on 40th Anniversary of Chinese Invasion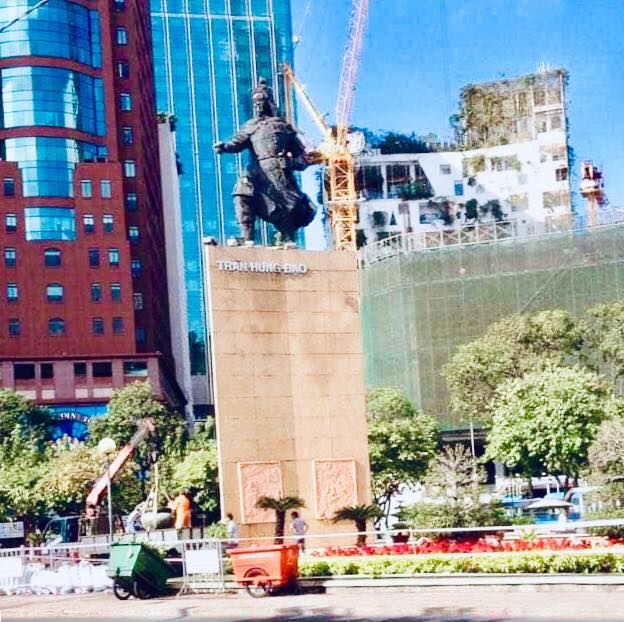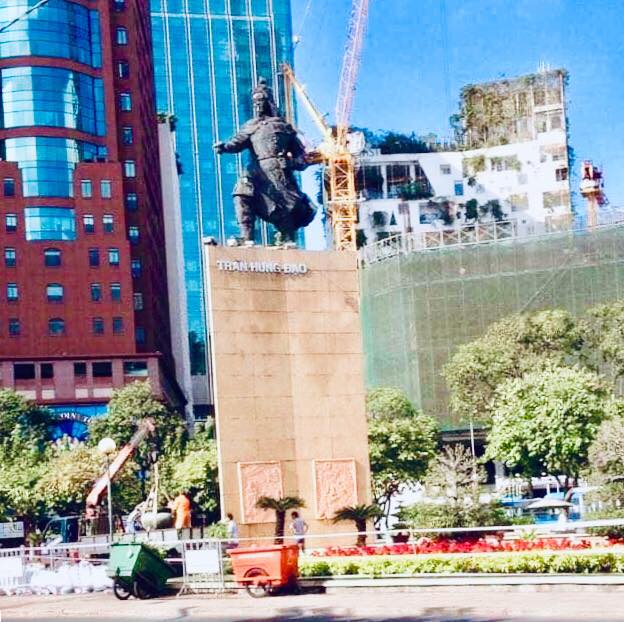 Defend the Defenders, February 17, 2019
Vietnam's security forces detained a dozen of local activists and placed tens of others under house arrest on the 40th anniversary of China's invasion of the country's six northernmost provinces.
In order to block local activists from gathering in cities' centers to mark the 40th anniversary of the invasion of the People's Liberation Army of China (PLA) and commemorate the fallen soldiers and civilians killed by the northern invaders, authorities in Hanoi and Ho Chi Minh City and other localities sent plainclothes agents to their private residences in recent days, effectively placing them under house arrest.
Some activists such as Nguyen Chi Tuyen, Dang Phuoc Bich, Le Hong Hanh, Hoang Ha from Hanoi and some from HCM City were arrested when they were on their way to King Ly Thai To Memorial in Hanoi and General Tran Hung Dao Memorial in the southern economic hub. They were held in police stations for hours before being freed.
Retired army officer Pham Tri Dinh from Hanoi went to King Ly Thai To Memorial to pay attribute for fallen soldiers. When he arrrived, pro-government thugs tried to block him to the site. Later, two plainclothesn agents forced him to leave the area.
Few activists successfully came to the site to mark the event.
The situation is similar in Ho Chi Minh City, the country's biggest economic hub. The local authorities placed many garbage trucks around General Tran Hung Dao Memorial and took its incensory away in a bid not to allow local residents to come to pay attribute to the fallen ones during the Chinese invasion.
Earlier this week, the state-run media for the first time in decades publicized many articles about the invasion of the PLA 40 years ago However, it failed to mention China as the invaders and the military conflict was decribed as "border clashes."
The Vietnamese government treatment against local activists regarding China's invasion is not new one. In previous years, on the occasions of the Chinese invasion of the Hoang Sa (Paracels) on January 19, 1974 or the loss of Gac Ma (South Johnson Reef) in the Truong Sa (Spratlys) on March 14, 1988, commemorations organized by activists were barred and participants were suppressed.
In order to keep their regime, Vietnam's communist leaders are striving not to make Chinese communist regime angry even in issues concerning the country's sovereignty. They also try not to allow the formation of opposition and persecute all activists and independent groups. 
China was one of the biggest donors for the Vietnamese communists during the wars against France and the US. However, the relationship between Hanoi and Beijing became hostile when Vietnam found the former Soviet Union as its new political ally. After Vietnam invaded Cambodia and defeat the China-backed Rough Khmer regime led by Pol Pot, Beijing angered and on February 17, 1979, it sent around 600,000 soldiers to attack six northernmost provinces of Vietnam. Before withdrawing one month later, the PLA killed tens of thousands of Vietnamese soldiers and civilians and destroyed all infrastructures there.
Vietnam and China normalized bilateral relations in late 1990s and Hanoi considers Beijing as its closest political ally. In exchange, a large Vietnamese land, including Nam Quan Port and the larger part of Ban Gioc Waterfall, now are in China's territory. Many Vietnamese major infrastructure projects have been carried out by Chinese investors.
Many Vietnamese activists who oppose China's expansionism in the East Sea (South China Sea) have been imprisoned or harassed by the Vietnamese communist regime.
In mid June last year, Vietnam's security forces brutally suppressed peaceful demonstrations of tens of thousands of people who rallied on streets in HCM City, Hanoi and many other cities to protest two draft laws on Special Economic Zones and Cyber Security. The first bill seems to favor Chinese investors and ignore the country's sovereignty while the second bill aims to silence local online dissent.