Vietnamese Businessman Prosecuted for "Conducting Anti-state Propaganda" Charge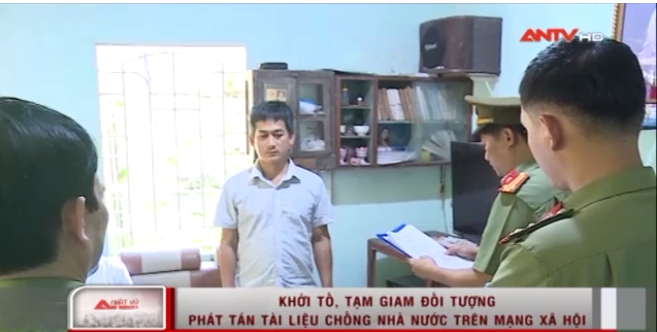 Defend the Defenders, February 23, 2019
Authorities in Vietnam's central province of Quang Ngai have arrested local businessman Huynh Dac Tuy and charged him with "Making, storing, spreading information, materials, items for the purpose of opposing the State of Socialist Republic of Vietnam" under Article 117 of the 2015 Penal Code.
According to the state media, Mr. Tuy, director of a construction company from Nghia Lo ward, Quang Ngai city, was detained on February 22 for his Facebook posts which are harmful for the communist regime.
He will be held incommunicado for next three months, and face imprisonment of between seven and 12 years if is convicted, according to the current Vietnamese law.
Mr. Tuy has been the 6th activist being arrested and charged with allegations in the national security provisions of the Penal Code so far this year. Two of them were charged with "conducting anti-state propaganda."
Vietnam has imprisoned 30 activists on allegation of "conducting anti-state propaganda" under Article 117 of the 2015 Penal Code or Article 88 of the 1999 Penal Code. As many as 24 of them were convicted and sentenced to between four and 14 years in prison and the remaining five are held in pre-trial detention.