Vietnamese Facebooker Detained for Disseminating News on Childen' Infection with Tapeworm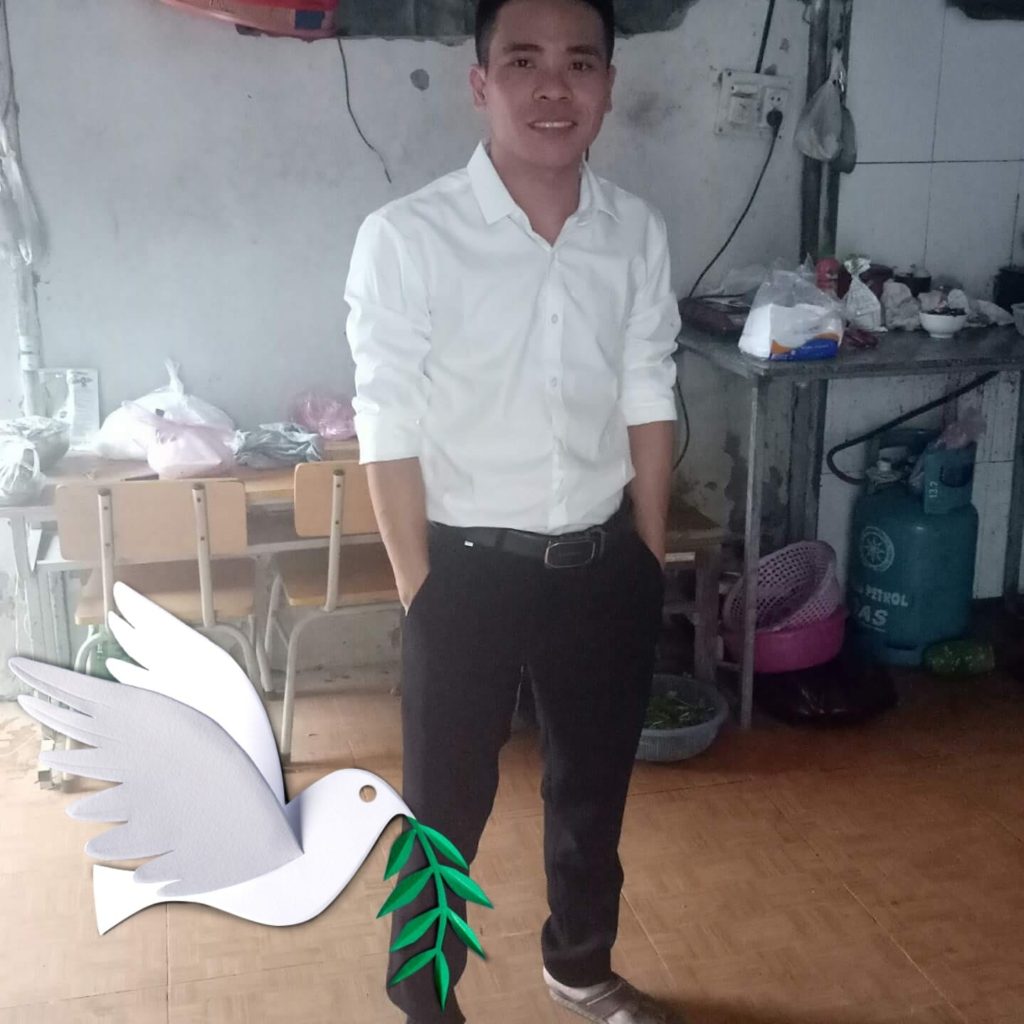 Defend the Defenders, March 19, 2019
On March 19, authorities in Vietnam's northern province of Bac Ninh detained a local resident named Nguyen Ba Manh, accusing him of disseminating "fake news" about the infection of many children in his local kindergarten on social network.
According to state media, Mr. Thanh, a 32-year-old resident of Cuu Yen village, Ngu Thai commune, Thuan Thanh district, was summoned by the district police for his post on Facebook which says the Ngu Thai kindergarten had used tapeworm-infested pork for feeding its children.
Mr. Manh was reportedly to admit that he had posted two pictures of tapeworm-infected pork from Internet to his Facebook account Côngnông Đâùdọcwith written explanation: "Parents in Ngu Thai commune need to voice that our commune has used tape-worm-infested pork."
After requesting Mr. Manh to delete his status that the local authorities consider "fake," the local authorities reportedly forced him to post another status to apologize for incorrect news which "has caused social disatisfaction among residents disorders and trigger local disorders."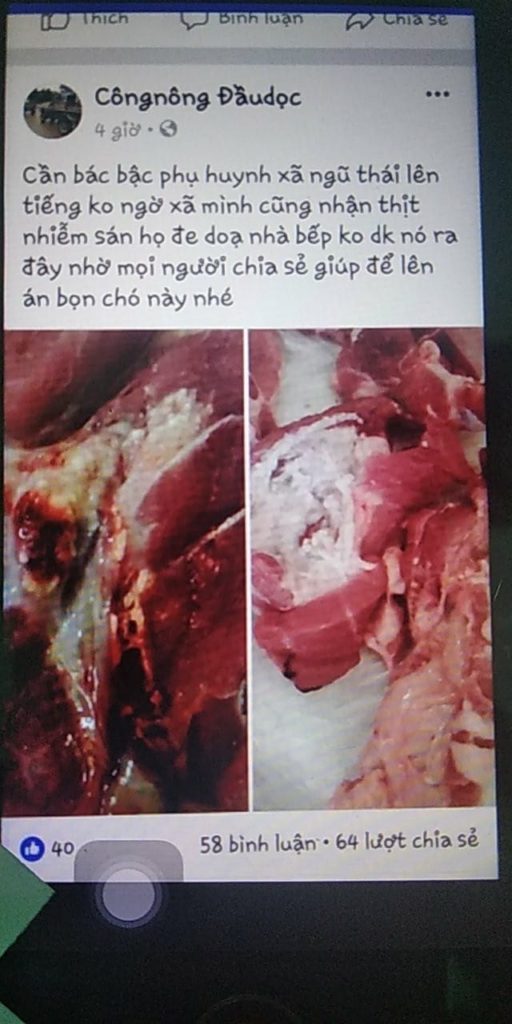 After imposing on him an administrative fine which was not reveiled, police reportedly detained him for futher investigation. He may face a charge of "abusing democratic freedom to infringe upon the interests of the State, lawful rights and interests of organizations and/or citizens" under Article 331 of the country's 2015 Penal Code with the maximum punishment of seven years in prison.
Meanwhile, dozens of young parents in Bac Ninh province are in panic after knowing that their children had been feeded with tapeworm-infected pork from schools' canteens. Hundreds of local children have been taken to Hanoi's hospitals for test.
The medical tests showed that around 200 children in Bac Ninh have been positive with tapeworm infection and the number of the infected children may rise further since many of them have yet tested.
It is unclear the sources for infection but many are suspecting that the children got infection after consuming food from their schools' canteens which have used unsafe pork.
Prime Minister Nguyen Xuan Phuc has ordered the province's police to investigate the incident, however, the food samples of the concerned schools' canteens had disappeared.
It is a rumor that the company supplying the quality-questionable pork for dozens of the schools where the infection occured belong to individuals who are in close connection with Nguyen Nhan Chien, the chief of the provincial party Committee. About two dozens of relative of Chien, who is a member of the ruling Communist Party of Vietnam's Central Committee, are holding key positions in the local government agencies.
Vietnam's communist regime often uses Article 331 and or "conducting anti-state propaganda" under Article 117 of the country's 2015 Penal Code to silence local dissent and bloggers.
Vietnam continues to languish near the bottom of Reporters Without Borders (RSF)'s World Press Freedom Index, and is ranked 175th out of 180 countries in the 2018 Index.
There are at least 26 imprisoned media workers in Vietnam where authorities target citizen journalists in particular, according to the Paris-based organization.