Vietnam Urged to Publicize Information about Truong Duy Nhat's Situation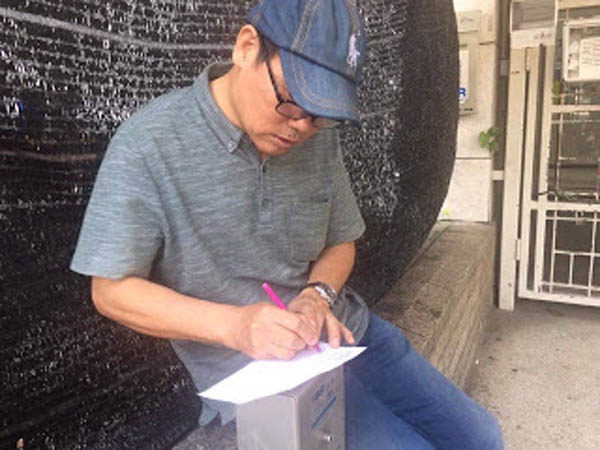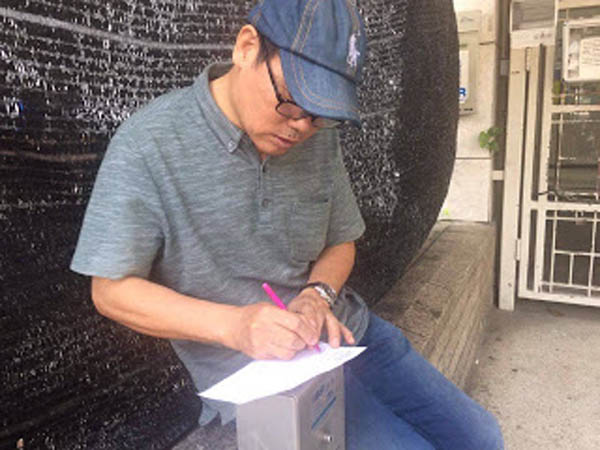 Defend the Defenders, March 23, 2019
Internationl rights groups such as Reporters Without Borders (RSF), the Committee to Protect Journalists (CPJ) and Amnesty International have urged Vietnam's communist regime to publicize clear information about the situation of former prisoner of conscience Truong Duy Nhat, who is held in detention in Hanoi after reportedly went missing in Bangkok two months ago.
On March 21, the three international NGOs issued their statements calling Vietnam's government to fully explain Mr. Nhat's status after he had reportedly submitted application for refugee status to the Office of UN High Commissioner on Refugee (UNHCR) in Bangkok on January 25.
Their statements were released after Nhat's family saidthey were informed that he is being held in T16 temporary detention facility under the authority of the Ministry of Public Security. His wife escorted by some friends in Hanoi visited the detention facility in Thanh Oai district, Hanoi on March 20 to request to meet with him, however, the facility authorities said he is in investigation period and will not be able to meet with his family. However, they accepted some food and other neccesaries from his family for him.
Police informed his family that he was detained on January 28 and taken to the facility on the same day. Police gave no information about his charge(s).
Given the fact that Nhat was reported to appear in the UNHCR's office in Bangkok, it is likely that he was abducted in Thailand's capital city and taken to Vietnam, as some sources rumored in early February, one week after he disappeared in Bangkok's outskirt.
"We call on the Vietnamese authorities to fully explain Truong Duy Nhat's status," saidDaniel Bastard, the head of RSF's Asia-Pacific desk. "The reasons for his abduction and therefore arrest in Thailand must be clarified without delay. For the time being, everything indicates that he was arrested because of his journalistic activities. The precise role played by the Thai authorities in this matter must also be established."
In its press release, CPJ urged Vietnam to free Nhat. "Vietnamese authorities should immediately and unconditionally release blogger Truong Duy Nhat and allow him to travel freely outside of Vietnam," said Shawn Crispin, CPJ's senior Southeast Asia representative. "Authorities in Vietnam and Thailand should investigate the circumstances around Nhat's apparent abduction in Thailand and hold those responsible to account under the fullest extent allowable under local laws."
Meanwhile, Amnesty International's Senior Crisis Adviser Joanne Mariner said"… Reports that Nhat is now in a Hanoi prison are extremely worrying, and we are calling on the Vietnamese authorities to confirm whether he is in their custody and disclose his whereabouts at once."
Nhat is a former prisoner of conscience. He served two-year sentence in 2013-2015 for allegation of "abusing democratic freedom" due to his critical posts on his blog.
Some sources said that his detention this time is related to economic crimes of police senior lieutenant Phan Van Anh Vu who is still being investigated after sentenced to 25 years in prison. The cases involved many senior officials in Danang City where Nhat once headed the representative office of a state-run newspaper.