Blogger Le Anh Hung Sent Back to Hanoi Detention After Mental Examination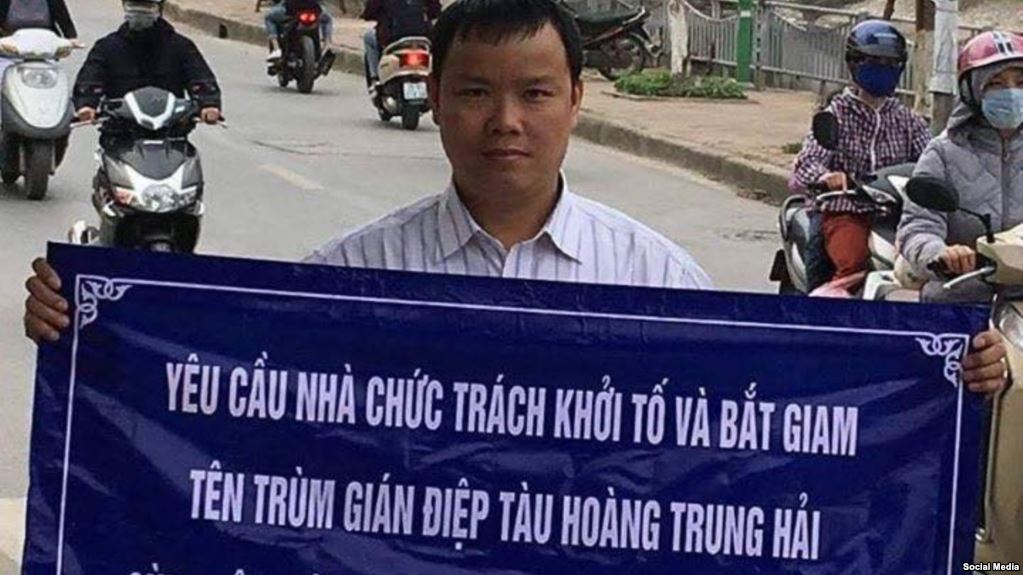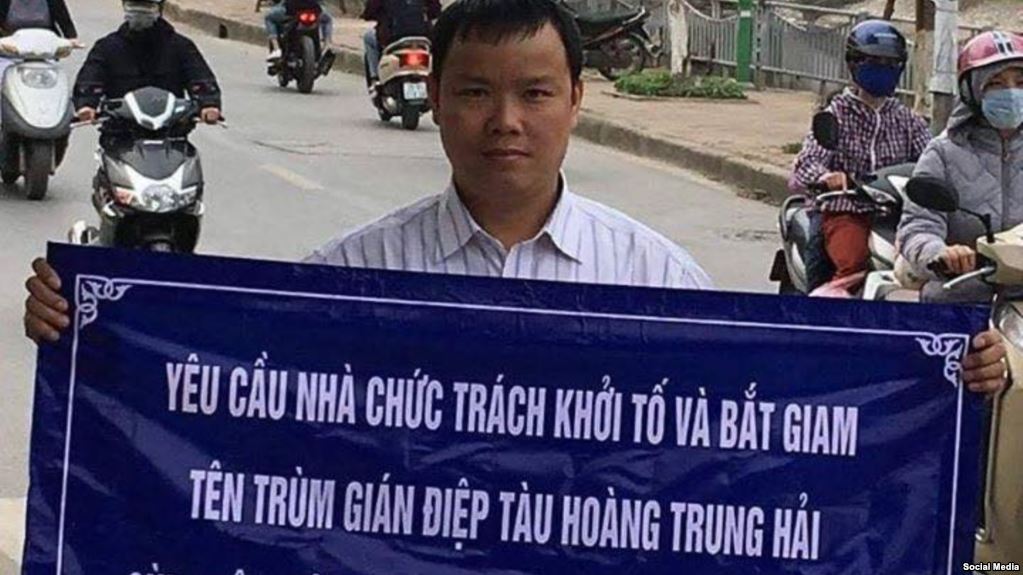 Defend the Defenders, April 26, 2019
Authorities in Vietnam's capital city of Hanoi have sent local blogger Le Anh Hung to the Temporary Detention facility No. 2 under the authority of the city's Police Department after mental examination, said his lawyer Nguyen Van Mieng.
Due to the mental examination which took place from early April, Hung was transferred from the detention facility to the Mental Hospital 1 located in Hoa Binh village, Thuong Tin district in late March, said the Saigon-based attorney, adding the results from the examination will be handed over to the Security Investigation Agency under the department in coming days.
This was the second mental examination for Hung since his arrest on July 5 last year.
Mr. Hung, 46, was charged with "abusing democratic freedoms" under Article 331 of the country's 2015 Penal Code for his denunciations, online posts, public protests and interviews with foreign media in which he accuses Hoang Trung Hai, former prime minister and incumbent party's secretary in Hanoi of being a spy for China and General Secretary cum President Nguyen Phu Trong of backing Hai.
Hung, a regular contributor for the Voice of America radio (VOA) and the Radio Free Asia (RFA), had submitted his denunciation to state agencies for 111 times before being arrested.
Mieng said he visited Hung twice, each time for a hour. The first was on October 11, 2018 and the second was on January 24, 2019. During their meetings, Hung said he did not ask for a reduced sentence or clemency but only asked to be tried properly according to the law. Hung insists that authorities must release him immediately as criminal proceedings against him and his arrest were both illegal.
Mr Hung also told his lawyer that his denunciation [against the Party and the government] was based on the truth. He wanted his case to be tried in court so he would have the chance to present his case and argue his case with the prosecutor.