Vietnam Holds At Least 231 Prisoners of Conscience: DTD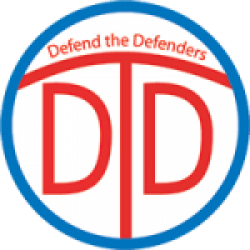 Defend the Defenders, July 7, 2019
According to Defend the Defenders (DTD)'s statistics, Vietnam is holding at least 231 prisoners of conscience as of June 30, 2019.
With exception of Mrs. Huynh Thuc Vy, who is under probation thanks to her two children under three years old after being sentenced to 33 months in prison, 230 are held in detention facilities and prison camps with severe living conditions.
As many as 33 activists are held in pre-trial detention, Mr. Phan Van Thu is serving a life sentence and the sentence of Rmah Pro is unknown, 195 remaining prisoners of conscience are serving a total 1,621 years and four months in jail with an average of 8.31 years for everyone.
According to the allegations: 50 convicted or accused of subversion, 32 others convicted or accused of "conducting anti-state propaganda," 54 religious activists convicted of "undermining unity policy" and nine are convicted or accused of "disruption of security" as well as 12 are said to be for "abusing democratic freedom." Most of the remaining are convicted of "causing public orders" for their participation in the mass demonstration to protest two bills on Special Economic Zones and Cyber Security in many localities on June 10, 2018.
As many as 13 activists are held without clear allegation and their pre-trial detention periods are over four months as stated in the Criminal Code Procedures. They are held incommunicado and have yet been allowed to meet with their relatives and lawyers.
Twenty of them are female, and the remaining are men.
Vietnam's communist regime continues its crackdown on dissidents, human rights defenders, social activists and Facebookers. In 2018, Vietnam arrested 30 activists and convicted 40 with a total 300 years in prison and 70 years of probation. In the first half of 2019, Vietnam detained at least 20 activists and convicted nine with a total 50 years in jail and 17 years of probation.
June, Vietnam convicted six activists, and Vietnamese American Michael Minh Phuong Nguyen was sentenced to the highest imprisonment of 12 years.
All 231 prisoners of conscience were arrested in trumped-up cases and 197 activists are serving their sentences under inhumane conditions in prisons across the nation. They were tried in trials which failed to meet international standards for a fair trial.
During their pre-trial detention, they are subjects to continuous interrogation without the presence of lawyers and are being tortured physically and mentally. After being convicted, they were transferred to prison camps far from their families so their families find difficulties in conducting regular prison visits.
Prisoners of conscience are under maltreatment, some have been beaten by prison guards or criminal inmates backed by prisons' authorities.
Many prisoners of conscience, likely criminal inmates, are forced to hard work without being equipped properly.
List of prisoners of conscience 2019
No.
Name
Birth Year
Gender
Date of Arrest
Charge(s)
Sentence
Detention facility
1
Pham Van Diep
1965
male
29/6/2019
117
Pre-trial detention
Thanh Hoa police's Temporary detention
2
Nguyen Nang Tinh
1976
male
29-May-19
117
Pre-trial detention
Nghi Kim Temporary detention in Nghe An
3
Đoàn Viết Hoan
1984
male
6/5/19
118
Pre-trial detention
Dong Nai's Police Temporary detention
4
Nguyễn Đình Khue
1978
male
6/5/19
118
Pre-trial detention
Dong Nai's Police Temporary detention
5
Vo Thuong Trung
1977
25/4/2019
113
Pre-trial detention
Dong Nai's Police Temporary detention
6
Trinh Viet Bang
1959
male
13-May-19
331
Pre-trial detention
Bac Ninh's Police Temporary detention
7
Nguyen Thi Hue
1968
female
12-Mar-19
331
Pre-trial detention
Gia Lai police's Temporary detention
8
Nguyen Van Vien
1971
male
13-Jan-19
109
Pre-trial detention
HCM City's Police Temporary detention
9
Huynh Minh Tam
1979
male
26-Jan-19
unknown
Pre-trial detention
Dong Nai's Police Temporary detention
10
Huynh Thi To Nga
1983
female
28-Jan-19
unknown
Pre-trial detention
HCM City's Police Temporary detention
11
Duong Thi Lanh
1983
female
30-Jan-19
117
Pre-trial detention
Dak Nong's Police Temporary detention
12
Tran Van Quyen
1999
male
23-Jan-19
unknown
Pre-trial detention
HCM City's Police Temporary detention
13
Huynh Dac Tuy
1976
male
22-Feb-19
117
Pre-trial detention
Bac Ninh's Police Temporary detention
14
Ha Van Nam
1981
male
5-Mar-19
318
Pre-trial detention
Binh Duong's Police Temporary detention
15
Nguyen Van Cong Em
1971
male
28-Feb-19
117
Pre-trial detention
Ben Tre's Police Temporary detention
16
Nguyen Ba Manh
1987
male
20-Mar-19
288
Pre-trial detention
Bac Ninh's Police Temporary detention
17
Tran Dinh Sang
1980
male
9-Apr-19
330
Pre-trial detention
Hoa Binh's Police Temporary detention
18
Nguyen Chi Vung
1981
male
23-Apr-19
117
Pre-trial detention
Bac Lieu's Police Temporary detention
19
Tran Thanh Giang
1971
male
23-Apr-19
117
Pre-trial detention
An Giang's Police Temporary detention
20
Nguyen Quang Tuy
male
9-Feb-19
330
2 years
Hung Nguyen, Nghe An
21
Vu Thi Dung
1965
female
13-Oct-18
117
6 years
Dong Nai's Police Temporary detention
22
Nguyen Thi Ngoc Suong
1968
female
13-Oct-18
117
5 years
Dong Nai's Police Temporary detention
23
Huynh Thuc Vy
1985
female
276
33 months
Suspended sentence
24
Nguyen Dinh Thanh
1991
male
8-Jun-18
117
7 years
Binh Duong's Police Temporary detention
25
Tu Cong Nghia
1993
male
11-Nov
79 (109)
10 years
Xuyen Moc Prison camp in Ba Ria-Vung Tau
26
Phan Trung
1976
male
16-Nov
79 (109)
8 years
Bo La Prison camp (Binh Duong province)
27
Nguyen Quoc Hoan
1977
male
16-Nov
79 (109)
13 year
Xuan Loc Prison camp in Dong Nai
28
Nguyen Van Duc Do
1975
male
16-Nov
79 (109)
11 years
Xuan Loc Prison camp in Dong Nai
29
Luu Van Vinh
1967
male
16-Nov
79 (109)
15 years
Gia Trung Prison camp in Gia Lai
30
Dao Quang Thuc
1960
male
17-Oct-17
79 (109)
14 years
Hoa Binh's Police Temporary detention
31
Le Dinh Luong
1965
male
24-Jul-17
79 (109)
20 years
Ba Sao Prison camp in Ha Nam
32
Nguyen Van Tuc
1974
male
1-Sep-17
79 (109)
13 years
Prison camp No. 6 in Nghe An
33
Nguyen Trung Truc
1963
male
4-Aug-17
79 (109)
12 years
Prison camp No. 5 in Thanh Hoa
34
Do Cong Duong
1964
male
24-Jan-18
318, 331
9 years
Prison camp No. 6 in Nghe An
35
Nguyen Trung Ton
1971
male
30-Jul-17
79 (109)
12 years
Gia Trung Prison camp in Gia Lai
36
Truong Minh Duc
1960
male
30-Jul-17
79 (109)
12 years
Prison camp No. 6 in Nghe An
37
Pham Van Troi
1972
male
30-Jul-17
79 (109)
7 years
Ba Sao Prison camp in Ha Nam
38
Nguyen Bac Truyen
1968
male
30-Jul-17
79 (109)
11 years
An Diem Prison camp in Quang Nam
39
Tran Thi Xuan
1976
female
17-Oct-17
79 (109)
9 years
Prison camp No. 5 in Thanh Hoa
40
Huynh Huu Dat
1970
male
1-Feb-17
79 (109)
13 years
N/A
41
Nguyen Viet Dung
1976
male
27-Sep-17
88
6 years
Ba Sao Prison camp in Ha Nam
42
Tran Hoang Phuc
1994
male
29-Jun-17
88
6 years
An Phuoc Prison camp in Binh Duong
43
Vu Quang Thuan
1966
male
2-Mar-17
88
8 years
Ba Sao Prison camp in Ha Nam
44
Nguyen Van Dien
1980
male
2-Mar-17
88
6.5 years
Prison camp No. 5 in Thanh Hoa
45
Hoang Duc Binh
1983
male
15-May-17
330, 331
14 years
An Diem Prison camp in Quang Nam
46
Phan Kim Khanh
1983
male
21-Mar-17
88
6 years
Ba Sao Prison camp in Ha Nam
47
Tran Huynh Duy Thuc
1966
male
24-May-09
79 (109)
16 years
Prison camp No. 6 in Nghe An
48
Nguyen Van Oai
1981
male
19-Jan-17
257, 304
5 years
Gia Trung Prison camp in Gia Lai
49
Tran Thi Nga
1977
female
21-Feb-17
88
9 years
Gia Trung Prison camp in Gia Lai
50
Nguyen Van Hoa
1995
male
11-Jan-17
88
7 years
An Diem Prison camp in Quang Nam
51
Ho Van Hai (Ho Hai)
1957
male
2-Nov-16
88
4 years
Chi Hoa prison, HCM City
52
Le Thanh Tung
1968
male
15-Dec-15
79 (109)
12 years
Prison camp No. 5 in Thanh Hoa
53
Tran Anh Kim
1949
male
21-Sep-15
79 (109)
13 years
Prison camp No. 5 in Thanh Hoa
54
Ngo Hao
1948
male
13-Feb
79 (109)
15 years
An Diem Prison camp in Quang Nam
55
Nguyen Dang Minh Man
1985
female
2-Aug-11
79 (109)
8 years
Prison camp No. 5 in Thanh Hoa
56
Ho Duc Hoa
1974
male
2-Aug-11
79 (109)
13 years
Ba Sao Prison camp in Ha Nam
57
Bui Hieu Vo
1962
male
2017 March
88
4.5 years
N/A
58
Pham Thi Phuong
1945
female
2010 April
79 (109)
11 years
An Phuoc Prison camp in Binh Duong
59
Phan Van Thu
1948
male
5-Feb-12
79 (109)
life imprisonment
An Phuoc Prison camp in Binh Duong
60
Le Xuan Phuc
1951
male
5-Feb-12
79 (109)
15 years
Xuyen Moc Prison camp in Ba Ria-Vung Tau
61
Le Trong Cu
1966
male
5-Feb-12
79 (109)
12 years
Prison camp No. 5 in Thanh Hoa
62
Le Duy Loc
1956
male
15-Feb-12
79 (109)
12 years
Prison camp No. 5 in Thanh Hoa
63
Nguyen Ky Lac
1956
male
6-Feb-12
79 (109)
12 years
Xuan Loc Prison camp in Dong Nai
64
Do Thi Hong
1957
female
14-Feb-12
79 (109)
13 years
Binh Phuoc Prison camp in Binh Phuoc
65
Ta Khu
1947
male
6-Feb-12
79 (109)
16 years
Xuyen Moc Prison camp in Ba Ria-Vung Tau
66
Tran Phi Dung
1984
male
10-Feb-12
79 (109)
13 years
Prison camp No. 6 in Nghe An
67
Tran Quan
1966
male
10-Feb-12
79 (109)
13 years
An Diem Prison camp in Quang Nam
68
Vo Ngoc Cu
1951
male
6-Feb-12
79 (109)
16 years
Xuyen Moc Prison camp in Ba Ria-Vung Tau
69
Vo Thanh Le
1955
male
5-Feb-12
79 (109)
16 years
Xuyen Moc Prison camp in Ba Ria-Vung Tau
70
Vo Tiet
1952
male
5-Feb-12
79 (109)
16 years
Prison camp No. 6 in Nghe An
71
Vuong Tan Son
1953
male
10-Feb-12
79 (109)
17 years
Xuyen Moc Prison camp in Ba Ria-Vung Tau
72
Doan Dinh Nam
1951
male
6-Feb-12
79 (109)
16 years
Xuyen Moc Prison camp in Ba Ria-Vung Tau
73
Doan Van Cu
1962
male
10-Feb-12
79 (109)
14 years
Prison camp No. 5 in Thanh Hoa
74
Le Duc Dong
1983
male
5-Feb-12
79 (109)
12 years
An Diem Prison camp in Quang Nam
75
Luong Nhat Quang
1987
male
12-Mar
79 (109)
12 years
Prison camp No. 6 in Nghe An
76
Phan Thanh Tuong
1987
male
28-Feb-12
79 (109)
10 years
Xuan Loc Prison camp in Dong Nai
77
Nguyen Nam Phong
1980
male
28-Nov-17
330
2 years
Xuan Ha Prison camp, Ha Tinh province
78
Le Thi Hong Hanh
1979
female
13-Nov-17
245
3 years
N/A
79
Bui Van Trung
1964
male
26-Jun-17
245
6 years
An Phuoc Prison camp in Binh Duong
80
Bui Van Tham
1987
male
26-Jun-17
245, 247
6 years
Xuyen Moc Prison camp in Ba Ria-Vung Tau
81
Nguyen Hoang Nam
1982
male
26-Jun-17
245
4 years
Xuan Loc Prison camp in Dong Nai
82
Tran Thi Tien
1960
female
3-Aug-17
318
3 years
N/A
83
Tran Thi Ngoc
1961
female
3-Aug-17
318
3.5 years
N/A
84
Pastor A Dao
81
male
18-Aug-18
91
5 years
Gia Trung Prison camp in Gia Lai
85
A Gyun
1980
male
N/A
87
6 years
Gia Trung Prison camp in Gia Lai
86
A Tik
1952
male
N/A
87
8 years
N/A
87
Dinh Ku
1972
male
N/A
87
7 years
N/A
88
A Thin
1979
male
N/A
87
6 years
Gia Trung Prison camp in Gia Lai
89
A Ngo
1998
male
87
7 years
Gia Trung Prison camp in Gia Lai
90
Tran Minh Loi
1968
male
N/A
290
6 years
N/A
91
A Gron
1943
male
N/A
Unknown
5 years
N/A
92
A Yen
1984
male
N/A
87
9 years
Gia Trung Prison camp in Gia Lai
93
Y Hriam Kpa
1976
male
30-Jul-15
87
6.5 years
Dak Tan Prison camp in Dak Lak
94
Y Lao Mlo
1987
male
N/A
87
8 years
N/A
95
Nguyen Van Thien
1961
male
N/A
258
4 years
N/A
96
Nguyen Van Huu
1957
male
N/A
Unknown
6 years
N/A
97
A Quyn
1973
male
N/A
87
9.5 years
N/A
98
Dieu Bre
1969
male
N/A
unknown
4.5 years
N/A
99
Venerable Thach Thuol
1985
male
20-May-13
91
6 years
Xuan Loc Prison camp in Dong Nai
100
Pastor Y Yich
1969
male
13-May-13
46, 49 and 87
12 years
Gia Trung Prison camp in Gia Lai
101
Dinh Ngo
1987
male
N/A
unknown
7.5 years
N/A
102
Pastor A Byo
1967
male
N/A
87
4 years
N/A
103
Y Drim Nie
1979
male
29-Oct-12
87
8 years
Gia Trung Prison camp in Gia Lai
104
Nguyen Dinh
1968
male
N/A
79 (109)
14 years
N/A
105
Nguyen Thai Binh
1986
male
23-Nov-12
79 (109)
12 years
N/A
106
Phan Thanh Y
1948
male
23-Nov-12
79 (109)
12 years
Xuyen Moc Prison camp in Ba Ria-Vung Tau
107
Tu Thien Luong
1950
male
23-Nov-12
79 (109)
16 years
An Diem Prison camp in Quang Nam
108
A Tach (aka Ba Hloi)
1959
male
N/A
87
11 years
N/A
109
Y Yem Hwing
1972
male
29-Oct-12
87
8 years
Gia Trung Prison camp in Gia Lai
110
A Chi
1983
male
N/A
87
7 years
Gia Trung Prison camp in Gia Lai
111
A Hung
1980
male
N/A
87
8 years
Gia Trung Prison camp in Gia Lai
112
A Ly
1979
male
N/A
87
7 years
Gia Trung Prison camp in Gia Lai
113
Run
1971
male
N/A
87
9 years
N/A
114
A Yum (aka Balk)
1940
male
N/A
87
8 years
N/A
115
 Buyk/Byuk
1945
male
N/A
87
8 years
N/A
116
Buyk
1963
male
N/A
87
9 years
Gia Trung Prison camp in Gia Lai
117
John "Chinh"
1952
male
N/A
87
10 years
Gia Trung Prison camp in Gia Lai
118
Pastor Runh
1979
male
N/A
unknown
10 years
N/A
119
A Hyum, (aka Ba Kol)
1940
male
N/A
87
8 years
N/A
120
Siu Thai (aka Ama Thuong)
1978
male
N/A
87
10 years
N/A
121
Kpuil Le
N/A
male
N/A
87
8 years
N/A
122
Kpuil Mel
N/A
male
N/A
87
9 years
N/A
123
Pastor Y Muk Nie
1968
male
N/A
unknown
9 years
N/A
124
Kpa Sinh
1959
male
N/A
87
8 years
N/A
125
Rah Lan Blom
1976
male
N/A
87
9 years
N/A
126
Rah Lan Mlih
1966
male
N/A
87
9 years
N/A
127
Ro Mah Klit
1946
male
N/A
87
8 years
N/A
128
Siu Brom
1967
male
N/A
87
10 years
N/A
129
Siu Hlom
1967
male
N/A
87
12 years
N/A
130
Ro Mah Pro
1964
male
N/A
87
8 years
N/A
131
Rmah Hlach (aka Ama Blut)
1968
male
N/A
87
12 years
N/A
132
Siu Koch (aka Ama Lien)
1985
male
N/A
87
9 years
N/A
133
Noh
1959
male
N/A
87
12 years
N/A
134
Ro Lan Ju (aka Ama Suit)
1968
male
N/A
87
9 years
N/A
135
Siu Ben (aka Ama Yon)
male
N/A
87
12 years
N/A
136
Kpa Binh
1976
male
N/A
87
9 years
N/A
137
Rmah Pro
1964
male
N/A
87
unclear
N/A
138
Pastor Siu Nheo
1955
male
N/A
Unknown
10 years
N/A
139
Nhi (aka Ba Tiem)
1958
male
N/A
87
10 years
N/A
140
Pinh
1967
male
N/A
87
9 years
N/A
141
Roh
1962
male
N/A
87
10 years
N/A
142
Y Ty Ksor
1989
male
N/A
Unknown
14 years
N/A
143
Siu Bler
1962
male
N/A
Unknown
17 years
N/A
144
Pastor Y Ngun Knul
1968
male
29-Apr-04
87
18 years
Prison camp No. 6 in Nghe An
145
Y Kur Bdap
1971
male
N/A
Unknown
17 years
N/A
146
Y Bhom Kdoh
1965
male
8-Oct-12
87
8 years
Gia Trung Prison camp in Gia Lai
147
Y Chon Nie
1968
male
29-Oct-12
87
8 years
Gia Trung Prison camp in Gia Lai
148
Ksor Ruk
1975
male
30-Oct-18
87
10 years
Gia Lai temporary detention
149
Romah Daih
male
8-Jul-05
87
10 years
Gia Trung Prison camp in Gia Lai
150
Kpuih Bop
male
8-Jul-05
87
9 years
Gia Trung Prison camp in Gia Lai
151
Nguyen Nhu Y
1986
male
10-Jun-18
318
15 months
Khanh Hoa Police's Temporary detention
152
Ta Thanh Duy
1971
male
10-Jun-18
318
15 months
Khanh Hoa Police's Temporary detention
153
Nguyen Van Nghia
1989
male
10-Jun-18
318
24 months
Ninh Thuan Police's Temporary detention
154
Nguyen Van Minh
1966
male
10-Jun-18
318
30 months
Binh Thuan Police's Temporary detention
155
Nguyen Van Hung
1992
male
10-Jun-18
318
30 months
Binh Thuan Police's Temporary detention
156
Nguyen Phuong Dong
1994
male
10-Jun-18
318
30 months
Binh Thuan Police's Temporary detention
157
Nguyen Van Manh
1994
male
10-Jun-18
318
30 months
Binh Thuan Police's Temporary detention
158
Nguyen Dinh Vu
1977
male
10-Jun-18
318
24 months
Binh Thuan Police's Temporary detention
159
Tran Thi Ngoc
1968
female
10-Jun-18
318
24 months
Binh Thuan Police's Temporary detention
160
Pham Van Sang
2002
male
10-Jun-18
318
42 months
Binh Thuan Police's Temporary detention
161
Do Van Ngoc
1996
male
10-Jun-18
318
42 months
Binh Thuan Police's Temporary detention
162
Ngo Van Dat
1989
male
10-Jun-18
318
36 months
Binh Thuan Police's Temporary detention
163
Nguyen Chuong
1995
male
10-Jun-18
318
36 months
Binh Thuan Police's Temporary detention
164
Ngo Duc Duyen
1998
male
10-Jun-18
318
30 months
Binh Thuan Police's Temporary detention
165
Pham Thanh Nam
1990
male
10-Jun-18
318
30 months
Binh Thuan Police's Temporary detention
166
Le Van Liem
1996
male
10-Jun-18
318
30 months
Binh Thuan Police's Temporary detention
167
Nguyen Ngoc Sang
1996
male
10-Jun-18
318
30 months
Binh Thuan Police's Temporary detention
168
Nguyen Van Meo
1970
male
10-Jun-18
318
2 years
Binh Thuan Police's Temporary detention
169
Nguyen Minh Kha
2000
male
10-Jun-18
318
2 years
Binh Thuan Police's Temporary detention
170
Tran Nguyen Duy Quang
1985
male
10-Jun-18
318
18 months
Dong Nai Police's Temporary detention
171
Pham Ngoc Hanh
1994
female
10-Jun-18
318
16 months
Dong Nai Police's Temporary detention
172
Doan Khanh Vinh Quang
1976
male
18-Sep
331
27 months
Can Tho police's Temporary detention
173
Dang Van Tuan
1985
male
10-Jun-18
318
27 months
Binh Thuan Police's Temporary detention
174
Bui Thanh Tu
1990
male
10-Jun-18
318
5 years
Binh Thuan Police's Temporary detention
175
Nguyen Van Tien
1998
male
10-Jun-18
318
4.5 years
Binh Thuan Police's Temporary detention
176
Nguyen Van Thuan
1999
male
10-Jun-18
318
4 years
Binh Thuan Police's Temporary detention
177
Nguyen Ngoc Binh
1992
male
10-Jun-18
318
4 years
Binh Thuan Police's Temporary detention
178
Nguyen Van Tan
1990
male
10-Jun-18
318
4 years
Binh Thuan Police's Temporary detention
179
Do Van Thang
1999
male
10-Jun-18
318
4 years
Binh Thuan Police's Temporary detention
180
Nguyen Tan Vu
2000
male
10-Jun-18
318
3.5 years
Binh Thuan Police's Temporary detention
181
Ho Van Tam
1989
male
10-Jun-18
318
3.5 years
Binh Thuan Police's Temporary detention
182
Nguyen Van Hung
1995
male
10-Jun-18
318
3.5 years
Binh Thuan Police's Temporary detention
183
Nguyen Van Hieu
1998
male
10-Jun-18
318
3.5 years
Binh Thuan Police's Temporary detention
184
Tran Van Xi
1995
male
10-Jun-18
318
3.5 years
Binh Thuan Police's Temporary detention
185
Ngo Duc Thuan
2000
male
10-Jun-18
318
3 years
Binh Thuan Police's Temporary detention
186
Bui Manh Dong
1978
male
18-Sep
331
30 months
Can Tho police's Temporary detention
187
Nguyen Van Tuan
1988
male
10-Jun-18
318
3 years
N/A
188
Truong Ngoc Hien
1997
male
10-Jun-18
318
2 years
N/A
189
Le Trong Nghia
1987
male
10-Jun-18
318
27 months
HCM City's Police Temporary detention
190
Pham Thi Thu Thuy
1974
female
10-Jun-18
318
30 months
HCM City's Police Temporary detention
191
Vo Van Tru
1982
male
10-Jun-18
318
39 months
HCM City's Police Temporary detention
192
Thao A Vang
1986
male
41198
87
20 years
Na Tau Prison camp in Dien Bien
193
Vang A Phu
1977
male
41198
87
20 years
Na Tau Prison camp in Dien Bien
194
Vang A Phu
1988
male
41198
87
20 years
Na Tau Prison camp in Dien Bien
195
Vang A De
1990
male
41198
87
20 years
Na Tau Prison camp in Dien Bien
196
Thao A Vang
1962
male
41198
87
18 years
Na Tau Prison camp in Dien Bien
197
Phang A Vang
1988
male
41198
87
15 years
Na Tau Prison camp in Dien Bien
198
Truong Thi Thu Hang
1984
female
16-Feb-17
88
4 years
N/A
199
Ta Tan Loc
1975
male
16-Feb-17
88
14 years
N/A
200
Nguyen Quang Thanh
1983
male
16-Feb-17
88
14 years
N/A
201
Nguyen Van Nghia
1977
male
16-Feb-17
88
12 years
N/A
202
Nguyen Van Tuan
1984
male
16-Feb-17
88
12 years
N/A
203
Pham Long Dai
1996
male
16-Feb-17
88
6 years
N/A
204
Doan Thi Bich Thuy
1972
female
16-Feb-17
88
5 years
N/A
205
Tran Thi Bich Ngoc
1994
female
16-Feb-17
88
3 years
N/A
206
Huynh Thi Kim Quyen
1979
female
30-Apr-17
88
4 years
N/A
207
Nguyen Tan An
1992
male
30-Apr-17
88
5 years
N/A
208
Nguyen Ngoc Quy
1992
male
30-Apr-17
88
4 years
N/A
209
Pham Van Trong
1994
male
30-Apr-17
88
3 years
N/A
210
Nguyen Thanh Binh
1994
male
30-Apr-17
88
3 years
N/A
211
Le Minh The
1963
male
10-Oct-18
331
2 years
Gia Trung Prison camp in Gia Lai
212
Huynh Truong Ca
1971
male
4-Sep
117
5.5 years
Dong Thap's Police Temporary detention
213
Nguyen Thi Ngoc Hanh
1976
female
3-Sep
118
Pre-trial detention
HCM City's Police Temporary detention
214
Ho Van Cuong
N/A
male
4-Sep
118
Pre-trial detention
HCM City's Police Temporary detention
215
Ngo Van Dung
1969
male
4-Sep
118
Pre-trial detention
HCM City's Police Temporary detention
216
Doan Thi Hong
1983
female
2-Sep
118
Pre-trial detention
HCM City's Police Temporary detention
217
Do The Hoa
1968
male
2-Sep
Unknown
Pre-trial detention
HCM City's Police Temporary detention
218
Tran Thanh Phuong
1975
male
2-Sep
Unknown
Pre-trial detention
HCM City's Police Temporary detention
219
Tran Long Phi
1996
male
7-Jul-18
N/A
8 years
HCM City's Police Temporary detention
220
Huynh Duc Thanh Binh
1996
male
7-Jul-18
109
10 years
HCM City's Police Temporary detention
221
Huynh Duc Thinh
1952
male
8-Jul-18
1
222
Le Anh Hung
1973
male
5-Jul-18
331
Pre-trial detention
Hanoi's Police Temporary detention
223
Nguyen Duy Son
1981
male
8-May-18
331
Pre-trial detention
Thanh Hoa police's Temporary detention
224
Nguyen Van Truong
1976
male
9-Feb-18
331
Pre-trial detention
Thai Nguyen police's Temporary detention
225
Nguyen Van Quang
1987
male
12-Jun-18
117
Pre-trial detention
Thanh Hoa police's Temporary detention
226
Nguyen Trung Linh
1968
male
18-May
117
Pre-trial detention
Hanoi police's Temporary detention
227
Nguyen Ngoc Anh
1980
male
30-Aug-18
117
8 years
Ben Tre police's Temporary detention
228
Hoang Thi Thu Vang
1966
female
3-Sep-18
118
Pre-trial detention
HCM City's Police Temporary detention
229
Truong Huu Loc
1963
male
11-Jun-18
118
8 years
HCM City's Police Temporary detention
230
Y Pum Nie
1964
male
10-Apr-18
116
Pre-trial detention
Dak Lak temporary detention facility
231
Le Quy Loc
1976
male
11-Jun-18
118
Pre-trial detention
HCM City's Police Temporary detention