Trial against Pro-democracy Activist Nguyen Nang Tinh Unexpectedly Postponed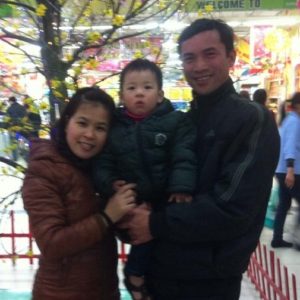 Defend the Defenders, October 17, 2019
 Authorities in Vietnam's central province of Nghe An have suddenly postponed the first-instance hearing to try local pro-democracy activist Nguyen Nang Tinh on allegation of "Making, storing, spreading information, materials, items for the purpose of opposing the State of Socialist Republic of Vietnam" under Clause 1, Article 117 of the country's 2015 Criminal Code, like the way they scheduled the trial on October 17.
The decision was made after Mr. Tinh's lawyers complained that they have a very short time for his defense preparation. One week before the scheduled trial, his lawyers were allowed to meet with him in police custody and got access to his case's documents, however, they had not permitted to make copies of the documentation, making their preparation impossible for the serious charge against him.
Just eight days ago, the People's Court of Nghe An announced that they will hold the trial today in its headquarters in Vinh City.
Mr. Tinh was arrested by Nghe An province's security forces on May 29 who later charged him with "conducting anti-state propaganda." Authorities in Nghe An said Mr. Tinh has used his Facebook account Nguyễn Năng Tĩnh to post and share articles and videos as well as images with content defaming state leaders and distort the ruling communist party's policies.
According to his family, his indictment was based on the information on the Facebook account Nguyễn Năng Tĩnh, however, he reportedly denied to have this account.
Local activists said Mr. Tinh, who is a college lecturer, is very active in promoting human rights and multi-party democracy, and speak out about the country's issues such as systemic corruption, human rights abuse, widespread environmental pollution and China's violations to Vietnam's sovereignty in the East Sea (South China Sea) and the weak response of the communist government in Hanoi.
There are some videoclips on Youtube in which Mr. Tinh tough students to sing a number of patriotic songs composed by dissidents in which the government is criticized for suppressing anti-China activists.
Vietnam continues its political crackdown on local dissent, arresting more than two dozens of human rights defenders, bloggers, and social activists so far this year with different allegations, from "disturbing public orders" to subversion. Hanoi has also convicted 23 activists on trumped-up allegations with a total 106.5 years in prison and 20 years of probation.
The communist regime is holding at least 234 prisoners of conscience as of  October 15, according to Defend the Defenders' statistics.