Trial against Facebooker Nguyen Van Nghiem Scheduled on June 23 After Seven Months of Detention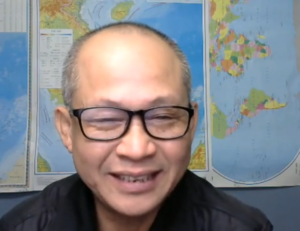 Defend the Defenders, June 16, 2020
Vietnam's communist regime will hold the first-instance hearing on June 23 to try Facebooker Nguyen Van Nghiem on allegation of "conducting anti-state propaganda" under Article 117 of the Criminal Code.
The trial will be carried out by the People's Court of Hoa Binh province in its headquarters, his wife informed Defend the Defenders. Hanoi-based lawyer Ha Huy Son has been hired by Mr. Nghiem's family to provide legal counseling for him.
Mr. Nghiem, born in 1963, will face imprisonment of between seven and 12 years if he is convicted.
He was arrested on November 5 last year due to his posts on Facebook regarding the country's hot issues such as human rights violations, systemic corruption, widespread environmental pollution and China's violations of the country's sovereignty in the East Sea (South China Sea) and the weak response of Vietnam's communist regime. He also conducted many live streams on his Facebook account Nghiem Nguyen on which criticized the communist regime and its leaders for failure to deal with these problems.
So far this year, Vietnam has tried five activists, three of them were convicted between nine months and five years for their posts on Facebook. In addition, hundreds of Facebookers have been fined up to VND15 million ($680) for their Facebook posts which were considered fake or untrue by the communist authorities, especially about the Covid-19 pandemic.