Phu Yen to Try Freelance Journalist Tran Thi Tuyet Dieu on Charge of "Conducting Anti-state Propaganda" on March 22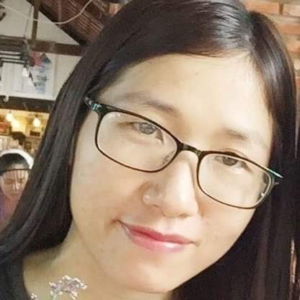 Defend the Defenders, March 17, 2020
Authorities in Vietnam's central province of Phu Yen will hold the first-instance hearing on March 22 to try local freelance journalist Tran Thi Tuyet Dieu on charge of "conducting anti-state propaganda" under Article 117 of the Criminal Code, according to her lawyer Nguyen Kha Thanh.
The People's Court of Phu Yen will carry out the trial in its headquarter in Tuy Hoa city, said the notice of the court to the lawyer. The 33-year-old journalist faces imprisonment of between five and 12 years in prison if she is convicted, according to the current Vietnamese law.
Ms. Dieu, a former journalist of the Phu Yen newspaper- the official outlet of the province's authorities, was arrested on August 21 last year. She has been held incommunicado in three months and was allowed to meet her attorney for defense preparation from November last year.
Ms. Dieu graduated journalism from the University of Social Sciences and Humanities (Vietnam National University Ho Chi Minh City). Later, she worked for Phu Yen newspaper, the official voice of the province's Communist Party of Vietnam (CPV)'s Committee. However, she left the newspaper and focused on criticizing the communist regime's socio-economic issues such as systemic corruption, widespread environmental pollution, human rights violations, and weak response to China's violations of the country's sovereignty in the East Sea (South China Sea).
Phu Yen province's police have accused her of using Facebook accounts "Tuyết Diệu Babel" and "Trần Thị Tuyết Diệu Journalist" as well as Youtube channel named Tuyết Diệu Trần to disseminate hundreds of articles and videoclips to defame communist leaders, including late President Ho Chi Minh, and distort the party's policies.
In recent years, she has been harassed many times by the police forces. Once she was kidnapped by police in the central province of Nghe An who tortured her.
She is among dozens of independent journalists and Facebookers being arrested and charged with "conducting anti-state propaganda" last year, one of many controversial allegations in the National Security provisions of the Criminal Code. The United Nation Office of High Commissioner on Human Rights (OHCHR) and many democratic governments as well as international rights groups have called Vietnam's communist regime to remove Article 117 from the code because it is used to silence government's critics.
In early January this year, Vietnam convicted three members of the Independent Journalist Association of Vietnam (IJAVN) on allegation of "conducting anti-state propaganda" and sentenced them to a total 37 years in prison and nine years of probation. Its President Dr. Pham Chi Dung was given 15 years in prison and three years of probation while Vice President Nguyen Tuong Thuy and young member Le Huu Minh Tuan were sentenced to 11 years in prison and three years of probation each.
Last year, pro-democracy activist Nguyen Nang Tinh was sentenced to 11 years in prison and five years of probation while human rights defender Nguyen Trung Linh was given 12 years in prison for the same allegation.
As many as 77 activists were convicted and still being imprisoned while 13 others are held in pre-trial detention for "conducting anti-state propaganda," according to Defend the Defenders' statistics. Among them are prominent human rights defender and political blogger Pham Doan Trang and environmentalist Dinh Thi Thu Thuy.
Facebooker Tran Quoc Khanh is the latest activist being arrested of the charge. He was detained on March 10, just a few days after he declared to run as an independent candidate for the country's highest legislative body National Assembly in the upcoming election scheduled in late May.