Vietnam Human Rights Defenders Weekly December 19-25, 2016: Plainclothes Agents Assault a Number of Activists, Attack Houses of Others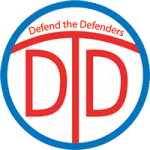 Vietnam Human Rights Defenders Weekly | December 25, 2016
[themify_box style="blue comment rounded"]
Vietnam's institutional violence continues unabated as security forces in many localities have assaulted a number of activists and attacked private houses of others.
On two consecutive days, December 22-23, pro-democracy activists Truong Minh Huong from Ha Nam and Nguyen Van Dung from Phu Tho were chased and beaten by plainclothes agents. While Huong was assaulted in his native province, Dung was kidnapped, beaten and robbed by thugs in the central province of Thanh Hoa as he was heading to the neighboring province of Nghe An.
Plainclothes agents also attacked the private houses of former prisoners of conscience, Mr. Pham Van Troi from Thuong Tin district, Hanoi, and Mr. Tran Duc Thach in Dien Chau district, Nghe An. The attackers, with the support of local police, cut off electricity at their houses and threw stones and bricks to their houses, causing significant damage.
Meanwhile, authorities in the Central Highlands provinces of Dak Lak and Gia Lai have suppressed local religious freedom activists, particularly those from the unsanctioned Protestant Mennonite sect. Many activists have been summoned to police stations where they were subjected to ill-treatment by police officers. Police have also prevented Mennonite followers from celebrating Christmas.
Three days after the trial against pro-democracy activists Tran Anh Kim and Le Thanh Tung in which the duo was sentenced to a total of 25 years in prison and nine years of subsequent house arrest, U.S. Ambassador to Vietnam Ted Osius condemned the imprisonment, calling for their immediate and unconditional release. Washington urged Hanoi to free all prisoners of conscience and to allow all individuals in Vietnam to express their political views without fear of retribution.
On December 22, the parliamentary group of the Social Democratic Party of Germany (Sozialdemokratische Partei Deutschlands, or SPD) released a statement calling on Vietnam to release human rights defender and environmentalist Nguyen Ngoc Nhu Quynh, who was arrested on October 10 and charged with anti-state propaganda under Article 88 of the country's Penal Code.
And other news
[/themify_box]
===== December 19 =====
U.S. Ambassador Concerned about Imprisonments of Two Vietnamese Activists
Defend the Defenders: U.S. Ambassador to Vietnam Ted Osius said that he is deeply concerned by the sentencing of two Vietnamese pro-democracy activists, Tran Anh Kim and Le Thanh Tung, according to a media release of the Embassy dated December 19.
The release was issued three days after a Vietnamese court convicted Mr. Kim and Mr. Tung for activities allegedly aimed at "overthrowing" the state under Article 79 of the 1999 Penal Code. The two pro-democracy fighters were sentenced to 13 and 12 years in prison and to five and four years under house arrest, respectively.
All people should enjoy the rights to freedom of speech and to association, the ambassador said, noting that the recent trend of arrests and convictions of peaceful activists is troubling and threatens to overshadow Vietnam's progress on human rights.
The lengthy duration of the prison sentences are significant for their severity as well, he added.
Washington calls on Hanoi to release these individuals and all other prisoners of conscience, and to allow all individuals in Vietnam to express their political views without fear of retribution, the media release read.
The Embassy also urged Vietnam's government to ensure its laws and actions are consistent with the human rights provisions of the country's 2013 Constitution and with its international obligations and commitments.
The imprisonment of Kim and Tung was met with criticism worldwide. On Friday, a few hours after the trial against Kim and Tung ended, Amnesty International issued a public statement to condemn the detention of human rights lawyer Nguyen Van Dai and the long sentences against Mr. Kim and Mr. Tung, saying they were detained solely for exercising their right of freedom of speech and association. The London-based organization urged Vietnam to unconditionally and immediately release them and other prisoners of conscience.
Mr. Kim and Mr. Tung are among twenty Vietnamese activists being tried and jailed this year, raising the total political prisoners to over 130, according to Human Rights Watch.
===== December 20 =====
Authorities in Central Highlands Intensify their Repression against Christians ahead of Christmas
Defend the Defenders: Authorities in Vietnam's Central Highlands have intensified their repression against ethnic people who follow the Protestant faith several days ahead of Christmas, said local activists.
Police in Dak Lak province have summoned many activists, including former prisoners of conscience Y Khen Bdap and Y Wen Nie to police stations while police in Gia Lai have deployed plainclothes agents near the private houses of local activists to prevent them from going out, said Mrs. Tran Thi Hong, wife of imprisoned Mennonite pastor Nguyen Cong Chinh.
Mr. Y Khen Bdap said he was beaten by police officers in the police station in Ea Bhok commune before being released on December 21.
Mrs. Hong, who is a member of the unsanctioned Vietnam Women for Human Rights, said the police from Gia Lai have threatened local Protestant followers, not allowing Christians to gather to celebrate Christmas. She was under de facto house arrest as police officers were keeping her private house under close surveillance.
Y-Quynh Bdap, a religious freedom activist in Ea Yong commune, Krong Pac district, Dak Lak, has been summoned to the local police station for interrogation for several consecutive days, Hong said, adding on December 20, police searched his private residence and confiscated his computer.
The Mennonite sect is unregistered in Vietnam, where the government requests all religious organizations to register with state agencies. The unsanctioned religious groups are subjected to constant government suppression, according to local activists.
===== December 21 =====
Plainclothes Agents Attack the Private Residences of Former Political Prisoners with Stones, Bricks
Defend the Defenders: Vietnam's communist government continues its crackdown against local dissidents, social activists and human rights defenders one week after sending two pro-democracy activists to jail.
Late on Monday night [December 19], the Hanoi authorities deployed around 30 plainclothes police officers to attack the private residence of former political prisoner Pham Van Troi in Thuong Tin district.
After cutting off electricity at his house, police attacked it with bricks and stones, breaking some windows. The attackers, operating under the supervision of local police chiefs, left the area after hours of violence.
Mr. Troi, who was the head of the Brotherhood of Democracy, said his family, including his very old mother and two small children, remained unhurt.
Former prisoner of conscience Tran Duc Thach in Dien Chau district in the central province of Nghe An said his family has been troubled in recent days. Local plainclothes agents cut off electricity at his house and attacked it with stones and bricks. Mr. Thach called the local police for help but to no avail.
Meanwhile, in recent days, authorities in the Central Highlands province of Dak Lak have summoned Y-Quynh Bdap, a religious activist in Ea Yong commune, Krong Pac district, to a police station to question him about his activities aiming to promote freedom of religion or belief among Ede ethnic minorities, another activist told the Defend the Defenders. On December 20, police searched his family's house and confiscated his computer.
Y-Quynh is facing detention on allegations that he conducted activities to undermine the unity policy under Article 87 of the Penal Code, which has been used against people from ethnic minorities who advocate freedom of religions or belief.
Vietnam is currently holding around 130 political prisoners according to Human Rights Watch, while Amnesty International said the communist government in Hanoi keeps a minimum of 90 prisoners of conscience. Vietnam consistently denies imprisoning people on the basis of their opinions, alleging it only detains those who breach the law.
Along with arrest and detention, Vietnam's government has deployed other tactics, including physical attacks and economic suffocation against local activists. Dozens of activists have been beaten with severe injuries so far this year, while the private residences of others were attacked with dirty substances.
Recently, many international human rights organizations have called on Vietnam to stop the wave of violence committed against local dissidents, social activists and human rights defenders, and to bring perpetrators of such violence to court.
===== December 22 =====
Another Vietnamese Activist Assaulted by Plainclothes Police Officers
Defend the Defenders: Blogger Truong Minh Huong, a pro-democracy activist in Vietnam's northern province of Ha Nam, has become the latest victim of assaults carried out by local security forces, according to human rights lawyer Ha Huy Son.
On December 22, Mr. Son attended a trial in Ly Nhan district in Ha Nam. After the trial, the lawyer and Mr. Huong, who is nearly 70 years old, had lunch in the district center.
After lunch, when Son wen to a bus station to return to Hanoi and Huong took a bus to go home, a plainclothes agent who also took the bus attacked the senior activist. Witnessing the assault, Son also took the bus to accompany Huong to his home but plainclothes agents ordered the bus driver to refuse to take the duo on board, forcing them to get off.
When the lawyer and the activist took a taxi, plainclothes agents chased them with their motorbikes. Policemen called the traffic police to stop the taxi and took out Huong to beat him in front of two traffic police officers until he collapsed on the street.
When Son asked the traffic policemen to intervene, they left the scene. They also refused to provide assistance for Huong when Son took him to their station.
Due to the attack, Huong suffered severe injuries to his face and body, Son said.
Mr. Huong is a land petitioner. He has also participated in anti-China protests as well as other events which aimed to promote multi-party democracy.
He has also assisted other people in Hanoi in protesting against corruption.
He has been subjected to regular harassment by local police, which on several occasions sent plainclothes agents to his private residence to attack him and his family with stones. They broke windows at his house, and even injured his feet on one occasion.
Huong is among the many Vietnamese activists who have been physically attacked by plainclothes police officers.
Former political prisoners Pham Van Troi from Hanoi and Tran Duc Thach from Nghe An said their houses were attacked with stones and bricks in recent days.
Along with arrests and lengthy imprisonments, Vietnam's government has maintained persecution against political dissidents, activists and human rights defenders, including physical attacks. Dozens of activists have been brutally beaten by plainclothes agents so far this year.
——————–
German SPD Demands the Unconditional Release of Prominent Vietnamese Blogger Me Nam
Defend the Defenders: The parliamentary group of the Social Democratic Party of Germany (Sozialdemokratische Partei Deutschlands, or SPD) demanded the immediate and unconditional release of prominent Vietnamese blogger Nguyen Ngoc Nhu Quynh, also known as Me Nam or Mother Mushroom, who was arrested on October 10 on allegations that she conducted anti-state propaganda under Article 88 of Vietnam's Penal Code.
The SPD's parliamentary group is extremely worried about the prison conditions of blogger Nguyen Ngoc Nhu Quynh. She has not been granted a right to meet with her two minor children and other family members. She also has been denied access to legal counsel. Ms. Quynh has not committed any crime, but has only exercised her right to freedom of opinion and expression, said Frank Schwabe, human rights policy spokesman of the group in a press release dated December 22.
Mr. Schwabe unveiled that German Foreign Minister Frank-Walter Steinmeier and Commissioner of the Federal Government for Human Rights Dr. Bärbel Kofler were also working for her release.
Ms. Quynh, well-known for her activities on environmental issues and police power abuses, was included in the program called "parliamentarian protect parliamentarians", through which members of the German Bundestag set to protect threatened parliamentarians, politicians and human rights defenders, Mr. Schwabe noted.
The SPD is a social-democratic political party in Germany. The party, led by Chairman Sigmar Gabriel since 2009, is one of the two major current political parties in the European country, along with the Christian Democratic Union (CDU). It has governed at the federal level in Germany as part of a grand coalition with the CDU and the Christian Social Union (CSU) since December 2013 following the results of the 2013 federal election. The SPD participates in 14 state governments, nine of them governed by SPD Minister-Presidents.
The SPD is also a member of the Party of European Socialists and of the Socialist International, and became a founding member of the Progressive Alliance on 22 May 2013.
Established in 1863, the SPD is the oldest extant political party represented in the German Parliament, and was one of the first Marxist-influenced parties in the world.
Meanwhile, Ms. Quynh, the 2015 recipient of the Civil Rights Defender of the Year Award of the Stockholm-based Civil Rights Defenders, has been held incommunicado since October 10. You can read more about her in older reports on our website: http://www.vietnamhumanrightsdefenders.net/category/nguyen-ngoc-nhu-quynh-me-nam/
The U.S., the EU and many democratic governments as well as international human rights organizations such as Amnesty International and Human Rights Watch have called on Vietnam to free Quynh immediately and unconditionally.
The story was written based on SPD's press release: Vietnamesische Bloggerin Nguyen Ngoc Nhu Quynh frei lassen
===== December 23 =====
One More Vietnamese Activist Assaulted by Plainclothes Agents
Defend the Defenders: Nguyen Van Dung, a pro-democracy activist, has become the latest victim of the ongoing violence conducted by Vietnam's security forces against local political dissidents, social activists and human rights defenders.
On December 23, when Dung was on his journey with his motorbike to the central province of Nghe An to celebrate Christmas with local activists, he was attacked by a group of ten plainclothes agents who travelled on five motorbikes and a car.
The assault occurred at Tinh Gia district in Thanh Hoa province on Friday afternoon. The plainclothes agents stopped Dung, took him into car and started to beat him. They robbed him of all his belongings, including the motorbike, a laptop, a cell phone, his wallet with identification papers and money (VND12 million, amounting to $520).
The attackers seized all of Dung's clothes except his underwear short, threw him into a canal and left the scene.
As a result of the attack, Dung, head of a group of young pro-democracy activists called Hoang Sa, suffered numerous injuries all over his body. He said he felt pain after he was beaten by "well-trained" agents.
Left without any clothes or belongings, Dung received assistance from a local Catholic priest and friends in the parish of Thanh Thuy.
Dung is among the many Vietnamese activists who have been attacked by plainclothes agents in December. Other victims include Mr. Truong Minh Huong from Ha Nam, and Mr. Nguyen Cong Huan from Nghe An.
Vietnam's authorities have also deployed thugs to attack the private residences of other pro-democracy activists such as Pham Van Troi in Thuong Tin district in Hanoi and Tran Duc Thach in Dien Chau district, Nghe An.
Hundreds of Vietnamese democracy activists have been brutally beaten by security forces in police stations or on the streets so far this year, according to Defend the Defenders' statistics.
——————-
Vietnam Puts an End to the Prosecution of Anti-corruption Newspaper Editor-in-Chief
Defend the Defenders: The Vietnam Supreme People's Procuracy decided to stop the investigation into Mr. Kim Quoc Hoa (also known as Nguyen Quang Hoa), former editor-in-chief of the state-run newspaper Nguoi Cao Tuoi (The Elderly). He was accused of abusing democratic freedoms under Article 258 of the country's Penal Code.
The decision was made based on Mr. Hoa's confession for wrongdoings, as well as his "contribution to the country," the Tien Phong newspaper reported last Friday, adding that he was imposed a strict administrative punishment while his wrongdoings were not serious for the society.
In November 2015, Mr. Hoa, 71, was prosecuted for "abusing democratic freedoms to infringe upon the interests of the State, the legitimate rights and interests of organizations and/or citizens," according to the proposal of the Ministry of Public Security to the Vietnam Supreme People's Procuracy.
In its conclusions on the investigation which started in March last year, the police said Hoa approved the publication of 23 articles containing titles and content that are untrue, groundless, subjectively inferential, and one-sided.
Mr. Hoa, who was once nominated for a national prize for excellent job, was dismissed from his position on February 9, 2015 by the Ministry of Information and Communications, which also shut down the newspaper's website for "carrying complaints and petitions, along with baseless analysis, which led to fabricated information" in violation of Vietnam's journalism law.
In March, the police searched Mr. Hoa's private house and office but he was allowed to stay in his house while the investigation was underway.
The Nguoi Cao Tuoi newspaper had been an outspoken outlet in Vietnam thanks to its numerous articles on cases of alleged corruption, including that related to the tremendous wealth, made through bribery, of Tran Van Truyen, a former head of the government Inspectorate.
The newspaper uncovered, or shed light on, around 2,500 corruption cases at state agencies in Vietnam, from village to central levels over the past seven years, Mr. Hoa said in his interview to foreign media in late 2014.
Corruption is a systemic issue in the one-party country. The communist government has vowed to make all efforts to bring it to an end.
Both the ruling communist party and its government have publicly encouraged individuals to actively take part in the fight against corruption, according to international financial institutions.
The government even promised to give substantial rewards to those who help state agencies unveil corruption cases.
Meanwhile, in its report covering the period between June 2014 and May 2015, the U.S. non-governmental organization Freedom House said Vietnam remains one of the world's largest prisons for bloggers, with 29 netizens imprisoned and at least eight Vietnamese bloggers arrested or prosecuted under Article 258. Among them are Nguyen Huu Vinh, the founder of the Anh Ba Sam news website, and Mr. Hoa.
The Paris-based Reporters Without Borders (RSF) said that independent news providers in Vietnam are subjected to enhanced Internet surveillance, draconian directives, waves of arrests and sham trials in its annual Press Freedom Index released in December last year.
===== December 24 =====
Death Sentence Overturned for a Victim of Justice Miscarriage Who Spent 11 Years in Prison in Vietnam
Defend the Defenders: Han Duc Long, another Vietnamese victim of miscarriage of justice, has escaped capital punishment and was released after spending 11 years in jail on charges of murder and rape.
The 57-year-old man from the northern province of Bac Giang was released on December 20 thanks to his consistent family's petitions in favor of his innocence.
Mr. Long was arrested in October 2005, four months after the rape and murder of a 5-year-old girl in his village in Phuc Son commune, Tan Yen district.
Investigators named him the key suspect basing on accusations by a woman and her daughter in the village that Long had raped both of them before.
During the investigation, Long confessed to raping and killing the child, but later was adamant that his confession was extracted under torture.
During his trial in 2007, he pleaded "not guilty" but the court sentenced him to death. Over the years, he continued to challenge the verdict. Three appeals trials did not clear his name, but at least no execution date was set.
His wife Nguyen Thi Mai, 46, also kept fighting for justice. The farmer said her husband was innocent because she was with him at the time of the crime, an alibi that she mentioned time and again in letters sent out to various agencies, on a nearly monthly basis.
"I never received a response but I always believed that one day someone would read one of them," Mai said.
In 2014, the Supreme People's Court ordered a new investigation into the case. In the course of the next two years, investigators reexamined the case. He was kept in prison the whole time.
Earlier this month, prosecutors in Bac Giang decided to drop all the charges against Long and to release him. It is unclear whether Long will demand compensation.
Mai, who was not informed about her husband's release in advance, said life for her and their two children had been difficult over the last decade. "We became so poor," she said. "People refused to lend me money because they thought I could never repay them."
Bac Giang's justice system already raised questions in late 2013 when Nguyen Thanh Chan, now 55, was released after serving 10 years in prison on wrongful murder charges. His wife's investigation reportedly forced the real murderer to turn himself in.
Chan also complained that police officers threatened to kill him and forced him to plead guilty.
Miscarriage of justice has made the headlines in Vietnam over the past few years.
Most recent data released by Vietnam's top legislative body, the National Assembly, in mid-2015 showed that at least 71 people had been wrongfully charged or convicted in the country from October 2011 to September 2014. Most of the cases were about murder, robbery and child rape.
Investigators dropped 31 of the cases after finding that the suspects were innocent. In 12 additional cases, they failed to find evidence to support the charges within the given timeframe.
Prosecutors dropped nine cases themselves and appeals courts overturned criminal verdicts against 19 convicts.
Torture is rampant in Vietnam although the country signed UN Convention against Torture and Other Cruel, Inhuman or Degrading Treatment or Punishment.
========= End ==========