Prisoner of Conscience Huynh Truong Ca Tortured in Detention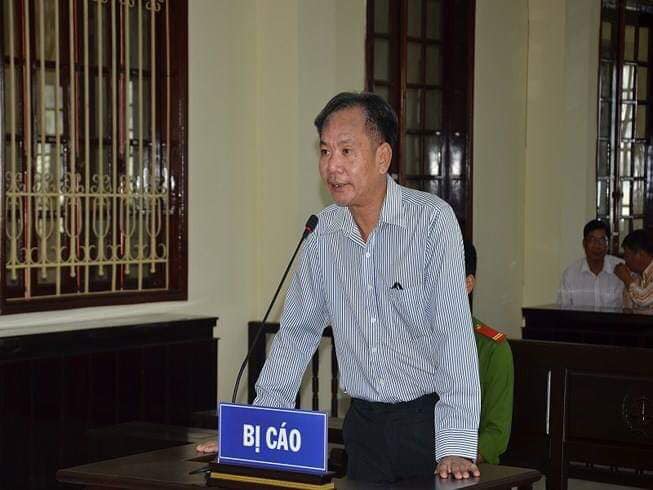 Defend the Defenders, February 12, 2019
Prisoner of conscience Huynh Truong Ca has been being tortured after his trial in the temporary detention facility under the authority of the Dong Thap province's Police Department, his family has informed Defend the Defenders.
Mr. Ca, a 48-year-old member of the unregistered group Hien Phap (Constitution) which aims to educate the public about the human rights they are entitled to under Vietnam's 2013Constitution,was arrested in early September 2018 and charged with "conducting anti-state propaganda" under Article 117 of the country's 2015 Penal Code. In late 2018, he was convicted and sentenced to five years and six months in prison and four years of probation.
In a most recent visit, he told his family that he was locked up in a dark cell with prisoners on criminal offences. These prisoners, backed by the police, abuse himas they continously beat him.
He was not given enough food, at times he was left hungry. In the weekend, he was only given plain rice soup.
These maltreatments happened after he told his family in a visit in January 2019 that the police forced him to confess and implicate others after his arrest in Sept 2018, but he refused to do so.
His family has been harassed and closely monitored by Dong Thap police who banned them from contacting or receiving support from others.
His daughter posted on her Fb "My father is innocent.". After that, local police summoned her and her mother and interrogated them from early morning till early afternoon that day. The police also told them they would be jailed if they continued to use Facebook to post information about him.They requestedthe girl not to make friends with others, and grabbed their cell phones to delete their information, the family said.
His family said he is in bad health. He reportedly suffers from diabetes, high blood pressure, kidney stones, however the prison refused to accept the medicine his family sent in for him.
Mr. Ca is one of eight members of the Hien Phap group being arrested in early September last year due to their participation in the peaceful demonstration in Ho Chi Minh City on June 10 to protest two bills on Special Economic Zones and Cyber Security.
Three of them named Ngo Van Dung, Doan Thi Hong, Nguyen Thi Ngoc Hanh and Ho Dinh Cuong were charged with "disruption of security" under Article 118 while Le Minh The, who was detained on October 10, 2018, was alleged with "abusing democratic freedom" under Article 331 of the 2015 Penal Code. The remaining three named Do The Hoa, Tran Thanh Phuong and Hung Hung are without charge. All of them have been held incommunicado by the police of Ho Chi Minh City since being arrested.
All of them are considered as prisoners of conscience by NOW!Campaign, a coalition of 15 international and domestic rights groups, including Defend the Defenders, BPSOS, Civil Rights Defenders and Front Line Defenders.