Hanoi Sends Blogger Le Anh Hung to Mental Clinic After Nine Months of Detention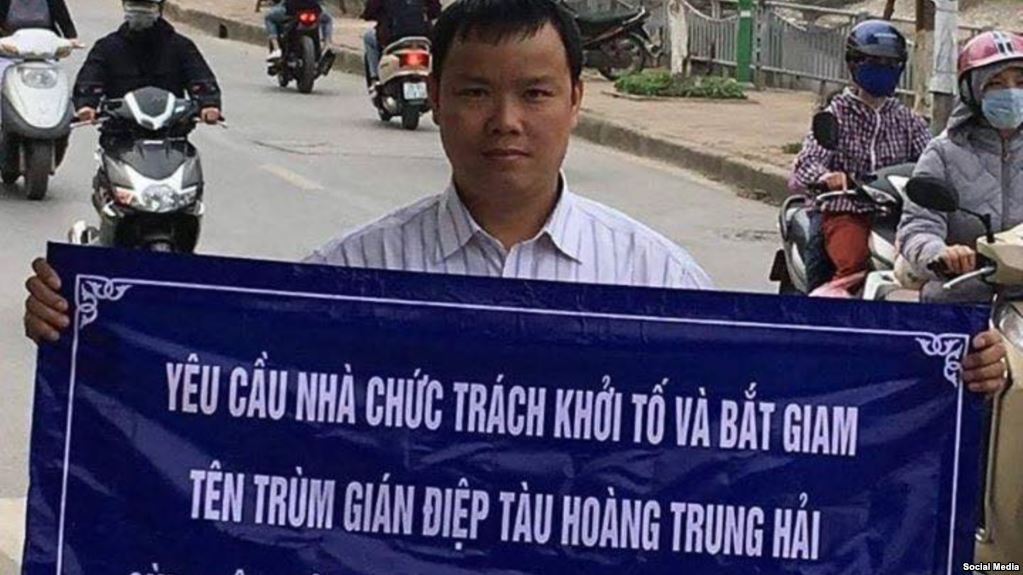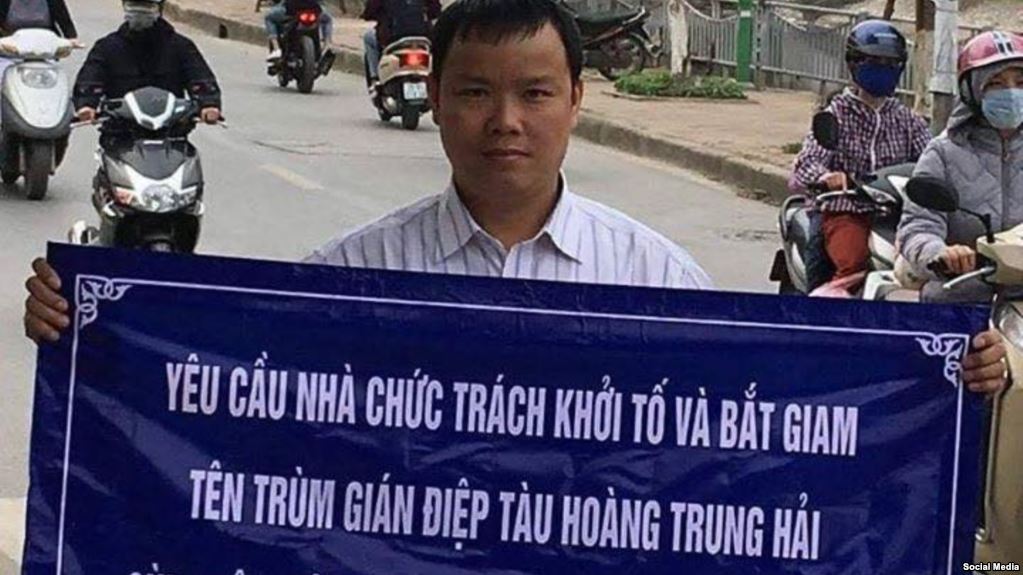 Defend the Defenders, April 4, 2019
Authorities in Hanoi have sent well-known blogger Le Anh Hung to a local mental clinic after holding him in police custody for the past nine months, Defend the Defenders has learned.
According to his mother, Mr. Hung, 45, was sent to the mental health clinic in Thuong Tin district. On April 4, she and her second son went to request the facility's authorities to allow them to meet with the blogger, however, they denied, saying they are carrying out first tests for him.
Mr. Hung, 45, was arrested on July 5, 2018 on allegation of "abusing democratic freedom" under Article 331 of the 2015 Penal Code for his denunciations against senior officials of the ruling Communist Party of Vietnam (CPV), including General Secretary Nguyen Phu Trong and secretary of the Hanoi's party committee Hoang Trung Hai, who is among the 17-member Politburo, the highest decision-making body of the party.
He was held in the Temporary detention facility No. 2 under the authority of the Hanoi Police Department since being detained last year. His arrest came after he filed his letter 139 times to state agencies to accuse Trong and Hai of cooperating with China and betraying the nation.
This is the second time Hung was sent to mental health facilities after submitting denunciations against senior officials. In 2013, his family had to make all efforts to rescue him and get him out of a mental disorders treatment facility after two weeks. He was sent there after he and his wife accused Hoang Trung Hai, then deputy prime minister of leading a drug smuggling ring.
Hung was a regular contributor to the Radio Free Asia (RFA) and the Voice of America radio (VOA) as well as a writer of the Việt Nam Thời báo (Vietnam Times) of the unregistered Independent Journalists Association of Vietnam. He had short time working as a translator for Defend the Defenders.
He participated in many peaceful demonstrations to protest China's violations of the country's sovereignty in the East Sea (South China Sea).
Hung is not the first activist being sent to psychiatry clinics by authorities who want to silence their voices.
About two decades ago, Hanoi also sent local political dissident Nguyen Trung Linh to a mental health clinic for years, and for following years, the city's police were threatening to send him back whenever they feel that his voice may be dangerous for the regime. Currently, Linh is under pre-trial detention on allegation of "conducting anti-state propaganda" under Article 117 of the 2015 Penal Code.
Hung's mother, a retired worker in a mental clinic in her home province of Ha Tinh, is concerned that he may be poisoned with toxic chemicals during his stay in the Hanoi-based clinic.