Imprisoned Blogger Nguyen Ngoc Anh Allowed to Meet with Family after 7 Months of Incommunicado Detention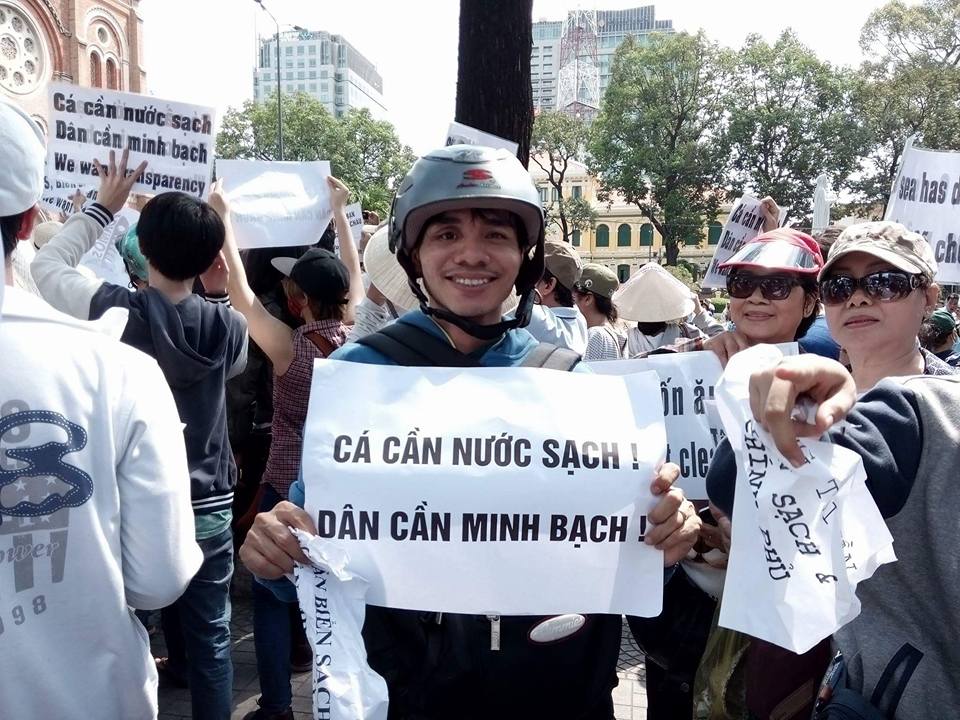 Defend the Defenders, April 5, 2019
Imprisoned Facebooker Nguyen Ngoc Anh has been permitted to meet with her family after incommunicado detention since being arrested on August 30 last year, Defend the Defenders has learned.
On April 5, his wife Chau and five-year-old son met him in the temporary detention facility under the authority of the Ben Tre province's Police Department, she told Defend the Defenders, adding he is healthy and remains mentally strong.
Anh, 39, has not been allowed to meet with his lawyer, she noted.
By allowing him to meet with his family, authorities in Ben Tre have signaled that investigation against him was completed and he may be taken to a court soon. He is facing imprisonment of between seven and 12 years, according to the current Vietnamese law.
Anh, who graduated from Nha Trang University's Aquaculture, was arrested in August last year, and charged with "conducting anti-state propaganda" under Article 117 of the country's 2015 Penal Code due to his online activism.
The shrimp grower is said to have posted many articles and conducted a number of live streams on his Facebook account Nguyễn Ngọc Ánh to promote human rights and multi-party democracy. He also participated in peaceful demonstrations in issues of environment and the country's sovereignty.
His arrest is a part of Vietnam's ongoing crackdown on the local dissent, which started in late 2015 with the detention of prominent human rights attorney Nguyen Van Dai and has been intensified after the Law on Cyber Security in early 2018.
Anh is considered as a prisoner of conscience by NOW! Campaign, a coalition of 15 domestic and international civil rights organizations, including Civil Rights Defenders (CRD), Front Line Defenders (FLD), Defend the Defenders (DTD), and Boat People SOS (BPSOS).