Kidnapped Democracy Activist Huynh Thi To Nga Held by Dong Nai Police: Family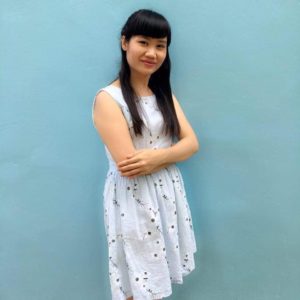 Defend the Defenders, May 1, 2019
Democracy activist and human rights advocate Huynh Thi To Nga, who was said to be being kidnapped by plainclothes agents in late January, is held by police from Vietnam's southern province of Dong Nai, Defend the Defenders has learned from her family.
Accordingly, her family has requested the Dong Nai province's Police Department for meeting with her, however, it has rejected, saying she will not be allowed to meet with her relatives and lawyers during investigation.
Ms. Nga, 36, is a medical worker in Nguyen Tri Phuong Hospital in Ho Chi Minh City. She was reportedly detained by undercover police on January 28 while she was working. After her disappearance, police in Dong Nai conducted house search of her former husband.
No news about her has been available since that time.
Her detention was made two days after her older brother Huynh Minh Tam was arrested by the Dong Nai police. Police have yet to announce the charge(s) against him as well.
The arrests of Nga and 39-year-old Tam are likely related to their online activities. Ms. Nga has two Facebook accounts Diệu Hằng and Selena Zen and Tam is with Huynh Tri Tam, on which they have posted a number of articles advocating human rights and multi-party democracy, and criticizing the communist regime's socio-economic policies as well as systemic corruption and human rights abuse.
They may face an allegation of "conducting anti-state propaganda" or even subversion in the national security provisions of the Penal Code. Those convicted of the first allegation may face imprisonment of up to 12 years while the maximum punishment for the second charge is life imprisonment or even capital punishment.
Nga and Tam each have two children. Two kids of Nga were living with her but their father is taking care of them after she was abducted.
Vietnam's security forces have abducted a number of activists before publicizing the charges against them. In many cases, such as Nga's one, police keep the kidnapped activists in detention without informing their families for months.
Nga and Tam have been among 15 activists detained since beginning of this year when the Cyber Security law became effective. Most of them were arrested for their online activities.
According to NOW! Campaign, Vietnam is holding at least 240 prisoners of conscience. Hanoi always denies of imprisoning political activists but only law violators.