Defend the Defenders: Vietnam Should Release All Prisoners of Conscience amid Coronavirus Pandemic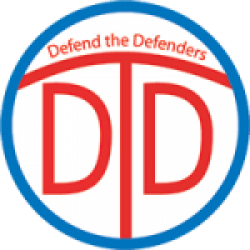 Defend the Defenders, Press release
Hanoi, April 4, 2020
For immediate release
Coronavirus or COVID-19 is spreading across Vietnam and most of the countries in the world, forcing the whole humanity to put all efforts to deal with the deadly disease.
In Vietnam, according to the Ministry of Health, there have been more than 200 infected cases found in many localities, and the number of infected cases may surge if the local government fails to apply proper measures or all citizens to strictly obey the regulations set by the authorities.
One of the vulnerable groups to Coronavirus infection is people being held in the prison camps and temporary detention facilities across the nation, especially prisoners of conscience. According to Defend the Defenders' latest statistics, Vietnam's communist regime is holding at least 240 prisoners of conscience in severe conditions: being held in large numbers in small unhygienic cells without sunlight and windows, low-quality food, lack of proper medical services, many of them have been placed in solitary cells or beaten by prison guards or inmates for protesting inhumane treatment.
Being held in such conditions, prisoners of conscience are susceptible to Coronavirus because they cannot keep "social distance" while their health is weak to withstand serious diseases. Defend the Defenders has learned that in recent months, families of prisoners of conscience have not been permitted to send additional food and money to them so their health fully depends on inadequate food provided by the detention facilities.
In her statement on March 25, United Nations High Commissioner for Human Rights Michelle Bachelet calls on the governments of all countries to release prisoners, especially prisoners of conscience/ political prisoners in efforts to deal with Coronavirus. According to her, imprisonment should be the final measures in dealing with the deadly virus.
In such circumstances, Defend the Defenders urges Vietnam's communist regime to free all prisoners of conscience, especially elderly and sick ones. Releasing them and allowing them to return with their families will help them avoid being infected with Coronavirus better than being held in the crowded detention facilities, and the government will reduce expenditures spending on maintaining detention facilities. While still holding them, Vietnam's authorities must improve living conditions in detention facilities to raise their health to help them better withstand diseases, especially the deadly COVID-19.
Prisoners of conscience are imprisoned because of their race, sexual orientation, religion, or political views, and those who have been imprisoned and/or persecuted for the non-violent expression of their conscientiously held beliefs. They are not dangerous to Vietnam's society in all circumstances and times.
Defend the Defenders calls on all organizations and all individuals to voice and request Vietnam's communist regime to release all prisoners of conscience. You should disseminate our statement and post it in your pages on social networks.
End of press release
Defend the Defenders
Email: vietnamhumanrightsdefenders@gmail.com
Website: vietnamhumanrightsdefenders.net