Unsanctioned Vietnamese Liberal Publishing House Wins IPA's Prix Voltaire 2020 amid Intensified Crackdown and Censorship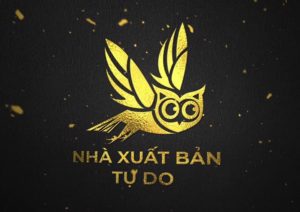 Defend the Defenders, June 3, 2020
The unsanctioned Vietnamese publisher Liberal Publishing House (LPH) has won for the honorable prize named Prix Voltaire 2020 of the International Publishers' Association (IPA).
IPA announced the laureate of the 2020 Prix Voltaire during an online award ceremony on June 3.
It has surpassed three other finalists named Turkey's Avesta Yayinlari, Malaysia's Mr. Chong Ton Sin, and Pakistan's Maktaba-e-Daniyal to win the prize which includes the material value of CHF10,000.
Speaking at the ceremony from Vietnam, prominent dissident Pham Doan Trang, one of the key leaders of LPH, thanks to its other staff and supporters as well as readers for the publisher's success. She said the publisher will continue to work to fight for freedom of publishing in an authoritarian country. She added that at the time of the ceremony, all staffs of LPH are forced to go into hiding to avoid being arrested by Vietnam's security forces.
Vietnam's LPH was founded in February 2019 in Ho Chi Minh City by a group of dissidents as a direct challenge to the government's control of the industry and to bring the non-fiction work of Vietnam's growing crop of dissident writers to the nation's readers. In Vietnam such publications are known as Samizdat – the illegal copying and distribution of books – and are banned by the government as "anti-state" activity. Involvement therein carries a jail term of 20 years, forcing Liberal Publishing House to operate clandestinely.
According to Amnesty International's Vietnam campaign team, police have questioned nearly 100 people for either owning or reading books printed by LPH. At least, two activists Vu Huy Hoang and Phung Thuy involving in LPH's affairs have been detained, interrogated and brutally tortured by Vietnam's security forces from October last year while the publisher's key individuals, including prominent blogger Pham Doan Trang, have been chased for months and face arrest.
On  January 3 this year, authorities detained activists for reading books from LPH in "an apparent crackdown on independent reading in the country." Amnesty International and Human Rights Watch have called for the intimidation and harassment of LPH to stop.