Vietnam Arrests Around 90 Residents on Security Concern During Early September Holiday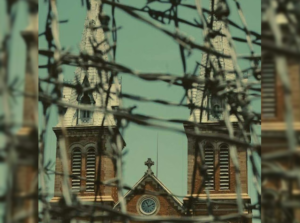 Defend the Defenders, September 6, 2018
Vietnam's security forces have arrested around 60 residents on concern of public security during the time before and after the Independent Day (September 2), according to local activists.
The arrests aimed to prevent large-scale demonstrations nationwide during the three-day holiday as many Facebookers, mostly exiled Vietnamese, have called local residents to uprise to overthrow the communist regime which failed to address the country's problems.
Most of detainees had been released but many of them are still held in custody while the fates of other remain unknown, activists said.
Ngo Thanh Tu, a former member of the Club of Free Journalists, was kidnapped by police in Cam Ranh on August 30. He was taken to police station for interrogation about a leaked party's document regarding Khanh Hoa province's measures to prevent public gathering during the national holiday. During the interrogation, Tu was brutally beaten by police officers.
At noon of September 2, Facebooker Le Tung (Facebook nickname Tung Le) conducted livestream near the Saigon Notre Dame Cathedral Basilica located in District 1. He was detained by police from Nguyen Thai Binh ward who held him for two days for interrogation. In police custody, Tung was falsely accused of stealing properties, and beaten by police. He was released in the evening of September 3. His Facebook account was hacked.
Mrs. Nguyen Thanh Loan and her husband Trinh Van Toan, who were tortured by police on June 17 while being held in Tao Dan Park, were placed under house arrest in many days during the holiday. On September 3, she went out with a plan to go to a supermarket to purchase foodstuff but she was detained by plainclothes agents who took her to the police station in Thanh Loc Ward. In custody, police checked her ID and robbed her cell phone to get call and message history.
She was released after several hours in police station.
In the morning of September 2, Ho Chi Minh City-based dissident Nguyen Van Dieu Linh went to a police station according to the the police's summoning letter. During interrogation, he suffered a heart stroke and was taken to a hospital in Thu Duc district.
In the morning of next day, independent blogger Ngo Van Dung (with Facebook account Biển Mặn) from the Central Highlands province of Dak Lak went to HCM City. When he was conducting Facebook livestream in the city's center, he was arrested by police from Ben Nghe ward. Police have not informed his family about his situation and threatened his wife when she came to ask about him. His situation remains unclear.
Activist said Facebooker Thanh Sang was detained in Hiep Binh Chanh ward in Thu Duc district in the evening of September 2. As of September 6, he has still been kept in police station.
Along with being detained or placed under house arrest, activists are facing being attacked by plainclothes agents. Among the victims are outspoken activists Huynh Cong Thuan from HCM City and Tran Huu Dao from Nghe An province.
In the early evening of September 4, Mr. Thuan went home from the Sai Dong Redemptory Church where he works as a charity volunteer. He was attacked by a group of ten thugs near his private residence. Due to the attack, he suffered many severe injuries and was taken to a hospital for urgent treatment.
On September 3, plainclothes agents kidnapped physical teacher Tran Huu Dao when he walked from a bus stop to Thai Hoa High School. The kidnappers dragged him into a taxi and droved to a remote area six kilometers from the scene. During the journey and at the remote area, the kidnappers continously beat him until he collapsed. The attackers destroyed his cell phone before leaving him in a mud area.
On September 1, police came to the private residence of Tran Phuong in Binh Tan district to detaine him and confiscate some of his stufts. He was taken to the police station in Binh Hung Hoa ward, and is still under police custody.
SomeFacebookers Tran Dinh Chau, Bang Linh, Xuan Hong were reportedly detained. However, no information about their detentions was available.
According to human rights activist Tran Bang, one activist who was in police custody from the noon of September 2 until the evening of September 3 said the number of the detainees held in Tao Dan Park is around 50. They were arrested in HCM City's center, the freed activist said, adding police officers beat a pregnant woman in the fourth month and only stopped when other slammed.
Facebooker Nguyen Tin said police arrested government supporter Nguyen Duy Quoc when he was skatering in HCM City's center in a bid to attack activists. He was detained by police when he took pictures near the Saigon Notre Dame Cathedral Basilica. Police found that he was equipped with tear gas.
Many activists in HCM City and Hanoi are still under house arrest on September 4. The house of retired teacher Ngo Thu in Thu Duc district was attacked with stones, activists said.
Within a week, police arrested four Facebookers namely Doan Khanh Vinh and Bui Manh Dong from Can Tho City, Nguyen Ngoc Anh from Ben Tre province and Huynh Truong Ca from Dong Thap province. They were accused of posting articles on their Facebook accounts harmful for the ruling communist party and its government, and calling for demonstrations.
Mr. Anh, a shrimp grower, was officially charged with "Making, storing, spreading information, materials, items for the purpose of opposing the State of Socialist Republic of Vietnam" under Article 117 of the 2015 Penal Code. He is held incommunicado for at least four months and faces lengthy sentence, according to the current Vietnamese law.
Many other activists nationwide have been summoned to police stations for questioning. Among them are well-known human rights defender and critical blogger Huynh Thuc Vy and her husband Le Khanh Duy, former member of the ruling communist party and army officer Le Thuong who left the army and the party several ago and publicly calls for multi-party democracy.
In addition, authorities in the central province of Quang Ngai detained many local residents who were together with around five hundreds of others  in Pho Thach commune in Duc Pho district holding a demonstration on September 2 to protest a waste treatment plant which is dumping waste without treating it properly. The local authorities said they hold nine protesters for criminal prosecution, and imposed administrative fine for 23 others on allegation of causing public disorders and resisting on-duty state officials.
Meanwhile, many foreign-based organizations of overseas Vietnamese have called for mass demonstrations in early September on the occasion of the national holiday. In their calls, they urge local residents to rally to overthrow the incompetent and corrupted communist government which fails to address the country's problems.
Vietnam's authorities have vowed not to allow mass demonstrations in the coming days, saying they would apply all measures to prevent and disperse spontanous gatherings at all costs. They place Hanoi and HCM City under de facto state of emergency, with riot police and militia being deployed to key streets and many places being barricaded and closed for visitors. In HCM City's center, visitors face threat of being arrested if they want to take pictures in public sites.
On August 30, state media reported that security forces had arrested a man Le Quoc Binh with a number of guns. Accordingto State media, the man is a member of the Vietnam Reform Party (Viet Tan), came from Cambodia,and plans to conduct violent acts during the national holiday. However, Viet Tan issued a statement saying Binh is not its member of the organization and that it vows for peacceful means to fight for Vietnam's democracy and human rights promotion. As long as eleven years ago, Hanoi made similar misleading accusations when they arrested a Vietnamese American couple with weapons entering Vietnam for violent campaign, however, it was not true and Vietnam was forced to release them silently.
The story about Binh is a play of the Vietnamese security forces in a bid to prepare for aggressive responses to public gatherings next week, observers said.
The communist government has detained hundreds of peaceful protestors during and after the mass demonstrations in mid June and convicted around 40 of them on charge of "causing public disorders" with imprisonments of between eight and 42 months in prison.